I've always had a sweet spot for the 190E. This was a car that brought Mercedes-Benz ownership closer to those who wouldn't dream of owning one before, but still was engineered to a point, not a price. My father owned a 1992 190E 2.6 while I was growing up and I was very fond of that car. Sadly, it met an untimely end, as someone broadsided him in an intersection after running a stop sign. The car was totaled and to this day, I miss that 190E. I'm always on the lookout for clean examples of the baby Benz, and this 190E 2.3 for sale in California fits the bill.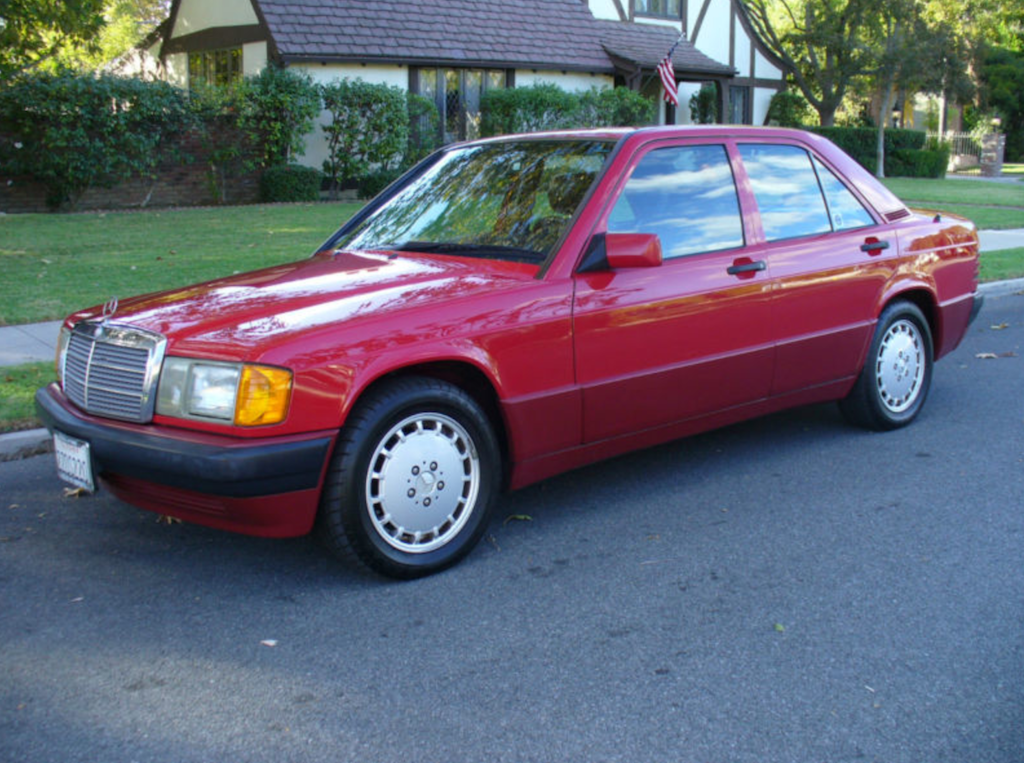 Gorgeous 1992 Mercedes Benz 190E 2.3 Litre. Rare Signal Red with Black Interior. 100% California Rust Free Mercedes. 94,000 Original Miles. Completely Original Inside and Out. Purchased New at the House of Imports in Buena Park, California. Runs and Drives Excellent. Easily Passed California Emission Testing. Recent Service and New Motor Mounts. A/C is Cold, Power Windows, Power Seats, Power Mirrors and Power Sunroof all Work Properly. Interior is Like New. No Dash Cracks. Tires have 70% Tread Life Remaining. Perfect 190E for any Collector or Enthusiast. Buy it Now or make an offer.
The asking price of $5,500 is almost in line with what one could expect to pay for a late model 190E 2.3 in good condition. If this car is free of any issues like the seller has described and has records to back it up, I wouldn't hesitate paying this kind of money for a modern classic like this. While I'd prefer the 2.6 liter engine, some buyers might prefer the 2.3 for fuel economy purposes. Red isn't the most agreeable color, but on a car this small, for me, it looks rather sharp.
-Paul