Warning!
This post is in our archives. Links in this post may have been updated to point to similar cars available to bid on eBay.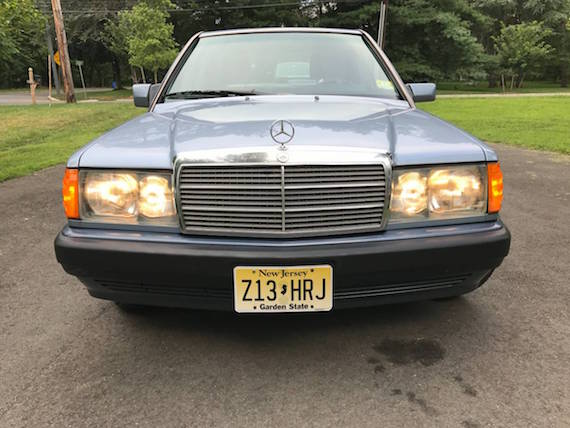 When I got my first job out of grad school, I needed a cheap daily driver to commute to work. Everyone told me to just buy a Honda and be done with it. But I knew that wasn't going to work. I wanted something unusual, safe, classy and preferably German. And that's how I came to buy a W201. I didn't really know much about them at the time. But a nice looking example popped up for sale near me, and as soon as I drove it I was hooked. The 190E rides like a shrunken S-class: luxurious, sturdy and solid. The straight six motor is creamy and robust. And the design of the car is really quite handsome, under-appreciated even, especially when seen from the rear three-quarter angle. True, the 190E is not fast, the KE-Jetronic fuel injection system is a real pain when it goes wrong and, owing to the gearing on the old school four-speed automatic, the 2.6 is not as fuel efficient as it should be (the 2.3 isn't much better either). Still, a nicely kept W201 can be a neat and satisfying entry point into budget-friendly German motoring. Provided you pick a good one.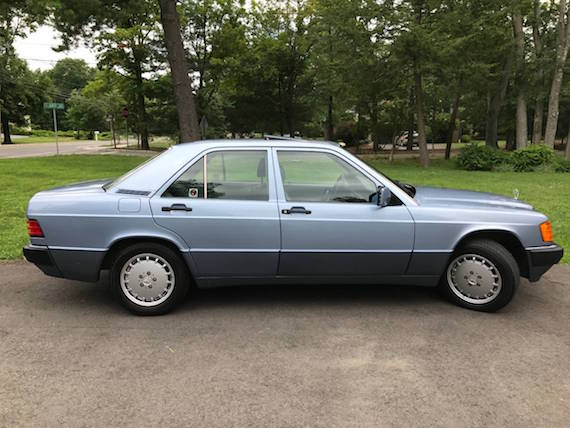 Year: 1992
Model: 190E
Engine: 2.6 liter inline-6
Transmission: 4-speed automatic
Mileage: 134,000 mi
Price: $5,000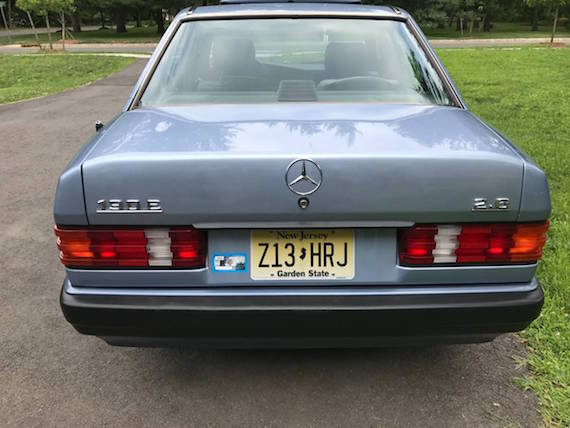 Selling my '92 Mercedes 190E 2.6 with 134,000 miles. Originally from California without any rust, this car has been meticulously maintained and garaged for most of its life. I'm the 3rd owner and I have a large file with all maintenance records since new. Mechanically it has no issues and no cost was spared. Cosmetically looks great with an excellent MB-TEX interior. The only thing not original to the car is the stereo. Everything is operational in the car, and it's been my daily driver (except in the winter).

I am a Mercedes enthusiast, especially from this era. I have addressed most of the basic and preventative maintenance, so the next owner will inherit a solid, smooth and reliable ride.

Below is a list of most repairs performed in the last year and a half:

Ignition tumbler (with key)
Four tires
Four Bilstein shocks
Front wheel bearings
Engine mounts
Muffler
Heater core
Radiator & antifreeze flush
Water pump
Power steering pump
Drive belt & tensioner
Alternator
Battery
AC refill
Euro headlights
Bosch spark plugs
Sunroof/antenna/mono wiper system/window regulators have all been lubed with synthetic grease to prevent issues. All door jams, trunk lid and hood as well.

Four snow tires installed and balanced in a matching rim set to be included with the sale.

Only selling it because my work commute will increase significantly. Hoping to find someone who appreciates this car as I have and will take good care of it.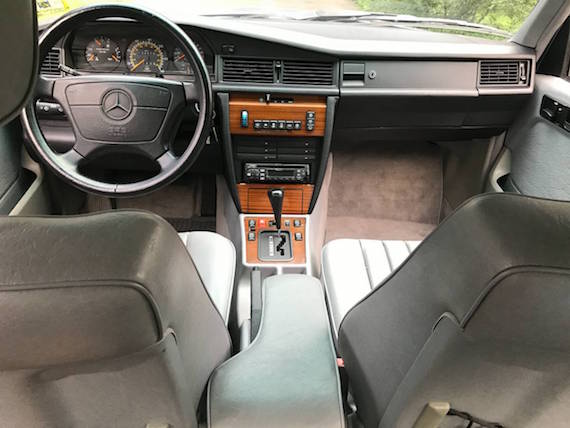 This car presents very nicely in what appears to be Diamond Blue (355) over a gray MB-Tex interior. Being a 1992 model, it has the slightly smaller, more modern looking steering wheel and zebrano wood trim on the dash. Everything appears stock except for an aftermarket radio. The exterior of the car has been gently updated with Euro-spec headlights. These look better and throw out more light than their US-spec equivalents.
The M103 motor on this car has 134,000 miles under its belt, and is said to be in excellent mechanical condition. These engines will easily crack half a million miles or more, so there should be plenty of life left in it. A known weakness is the headgasket, which tends to let go somewhere around 150k miles and spew oil all over the block. A/C work can also be very expensive on these – the air is routed via a network of vacuum-actuated pods that lie hidden deep underneath the dash and fail over time, requiring everything to be torn out –  so potential buyers should check that the system functions correctly.
The asking price of $5,000 is a little on the high side. Much to the chagrin of W201 fans like myself, these cars have never really caught on like the E30 3-series. Prices have therefore remained very low (with the exception of the 16v Cosworth), and it's not unusual to find these on Craigslist for a few grand. Still, this car is clean, appears to have been well maintained by an enthusiast owner and it comes with an extra set of rims and snow tires. That's not such a bad deal in the end.
– Craig