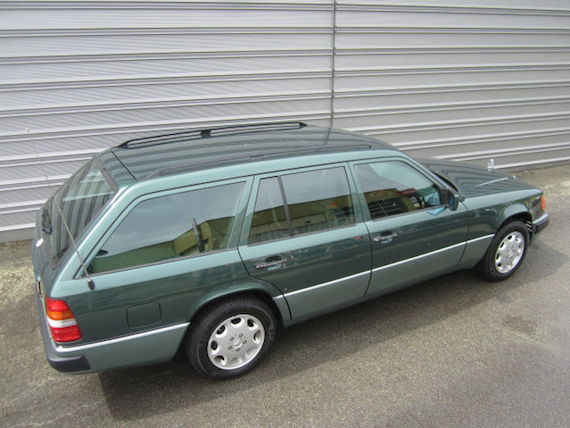 It was an interesting Wagon Week last month, featuring more utilitarian choices than normal. We began with a Mercedes-Benz 230TE equipped with a 5-speed manual and ended with a 1980 Volkswagen Passat L Variant. We're back this week with another 230TE equipped with a third pedal, this time on the other side of the pond. This 1992 model is in much better nick, having covered only 30,000 miles. It might only be a four cylinder model, but good W124 estates aren't getting any easier to find. If you know anyone in Europe who could hang on to this for two years until it's legal for US import, keep reading…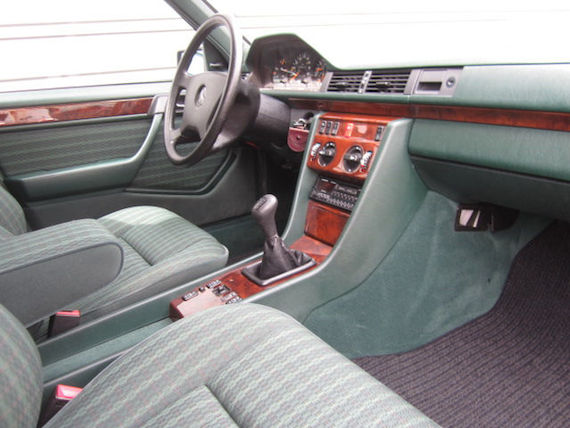 Year: 1992
Model: 230TE
Engine: 2.3 liter inline-4
Transmission: 5-speed manual
Mileage: 49,700 km (~ 30,882 mi)
Price: €18,990 (~ $23,744 USD)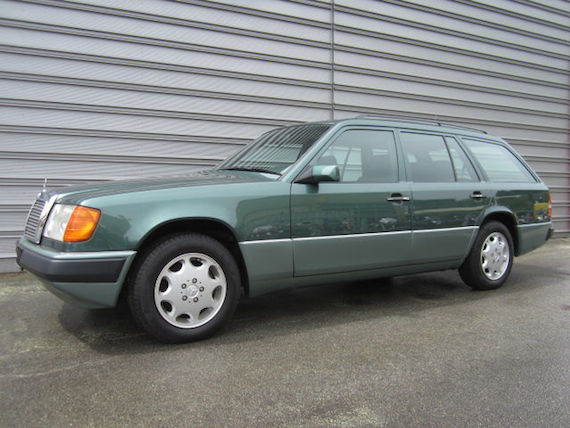 Original 49,700 KM, one owner German vehicle with Mercedes-Benz full service history (customer service at 3,921 KM, 13,951 KM, 17,476, KM 31,937 KM, 33,531 KM 39,774 KM, 44,357 KM, 47,930 KM, and 49,359 KM), accident free, absolutely rust free (see bottom image) mint condition, Malachite green metallic, pine green cloth, passenger orthopedic backrest, electric sliding/tilting sunroof, central locking, antenna automatic, two front speakers, double blinds, trailer hitch, folding armrest, four electric windows, heat-insulating glass all around, emission control system, 8-hole alloy wheels, walnut trim, rear speaker stereo, etc.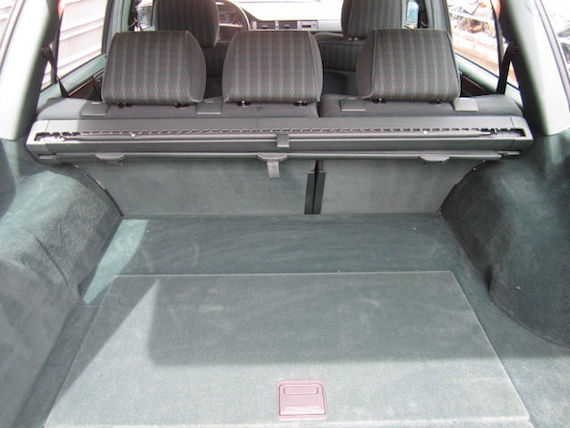 This W124 has a bit of the same problem as that W123 estate for sale in the United Kingdom that we featured during Wagon Week. It's very green, and we're not talking about fuel economy or emissions. The green cloth over the metallic green exterior might be a bridge too far for some. I don't mind it, but I think I would grow tired of the monotone theme after a while.
The asking price is rather stiff for a four cylinder W124 estate, but consider how much a mint W123 is bringing these days and it might help put this car in perspective. I think the W124 is getting to the point where it will soon be lumped in with the W123 in being remembered as a classic Benz, before the accountants ruled the day. Considering the US is being offered a four-cylinder, front-wheel drive subcompact sedan in the form of the CLA for $29,900 MSRP, if I could get this 230TE over here for a bit less, I'd have to go the way of the classic in this instance. Especially when said classic has been so well preserved.
-Paul