Warning!
This post is in our archives. Links in this post may have been updated to point to similar cars available to bid on eBay.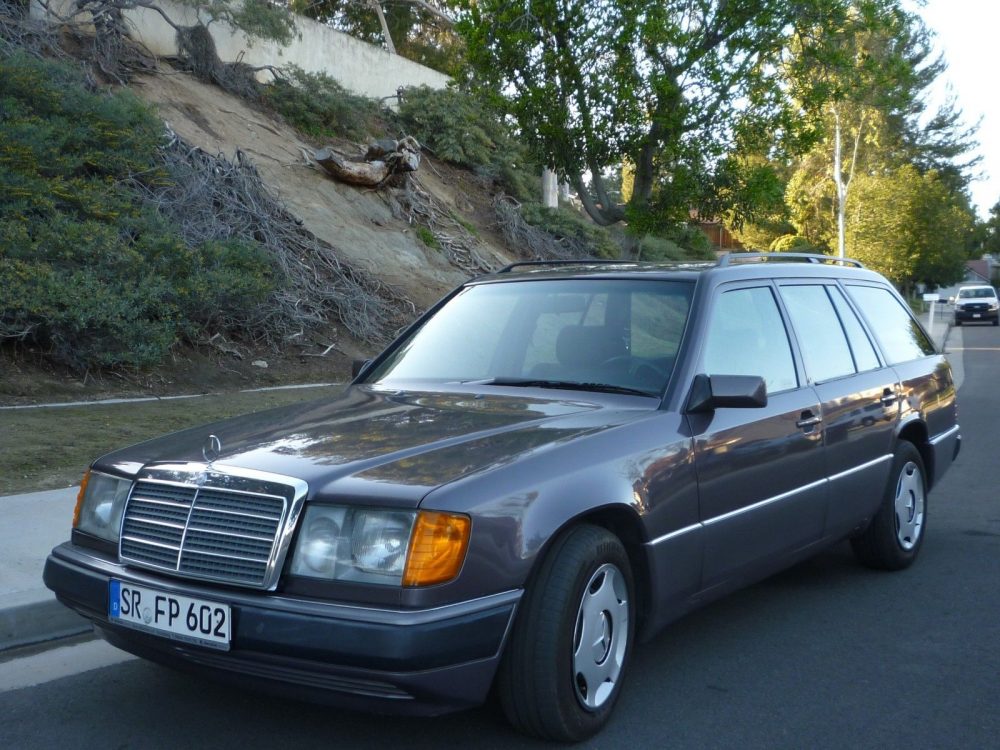 After Mercedes-Benz blessed us in North America for so many years with the W123 300TD, in both turbo and non-turbo versions, you would think they would do the logical thing and carry that on into the W124 era. Sadly, Mercedes gave us a small taste for one year only in 1987 with the 300TD powered by the OM603 that was a turbocharged inline-6. Little did we know at the time that the 1987 300TD would be the last diesel Mercedes estate that North American would get and probably ever get. We had plenty of options for gas versions, but the oil burners would never return. Thankfully, this seller in California gave us all one more example for us to enjoy and what a treat it is.
This is a 1992 250TD up for bid in California painted in Blackberry Bornite Metallic that was imported from the Netherlands. That color look familiar? It is powered by a naturally-aspirated 2.5 liter inline-5 diesel engine with a 5-speed manual transmission, patterned cloth seats, manual windows and almost zero options. Could there be a more perfect wagon for some?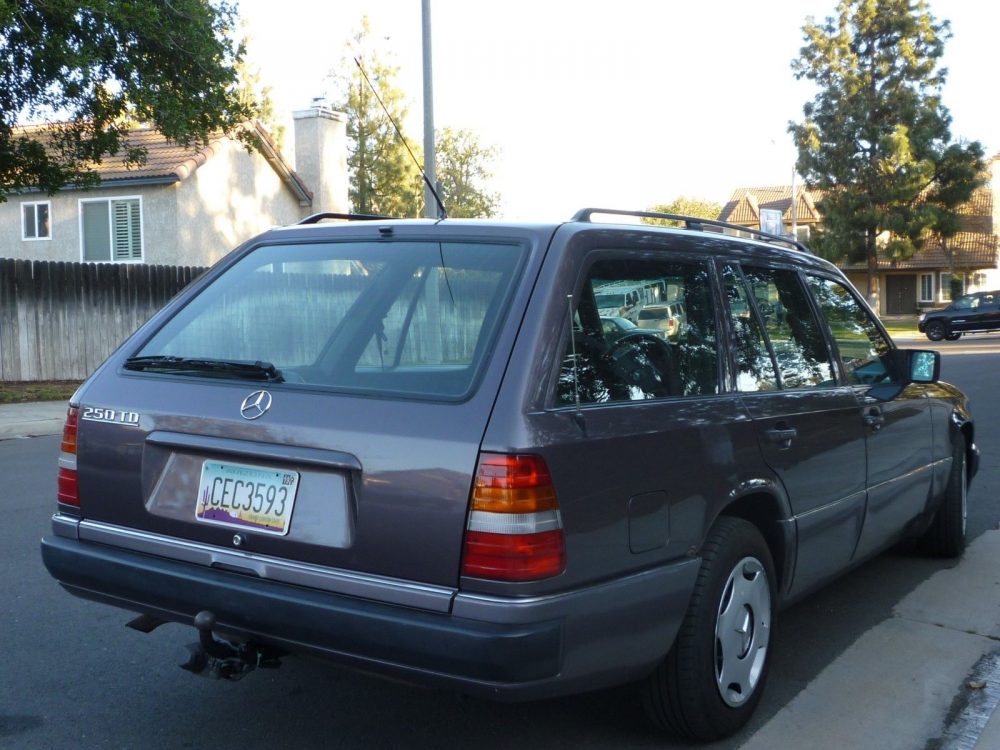 Year: 1992
Model: 250TE
Engine: 2.5 liter inline-5
Transmission: 5-speed manual
Mileage: 226,410 (140,684 mi)
Price: No Reserve Auction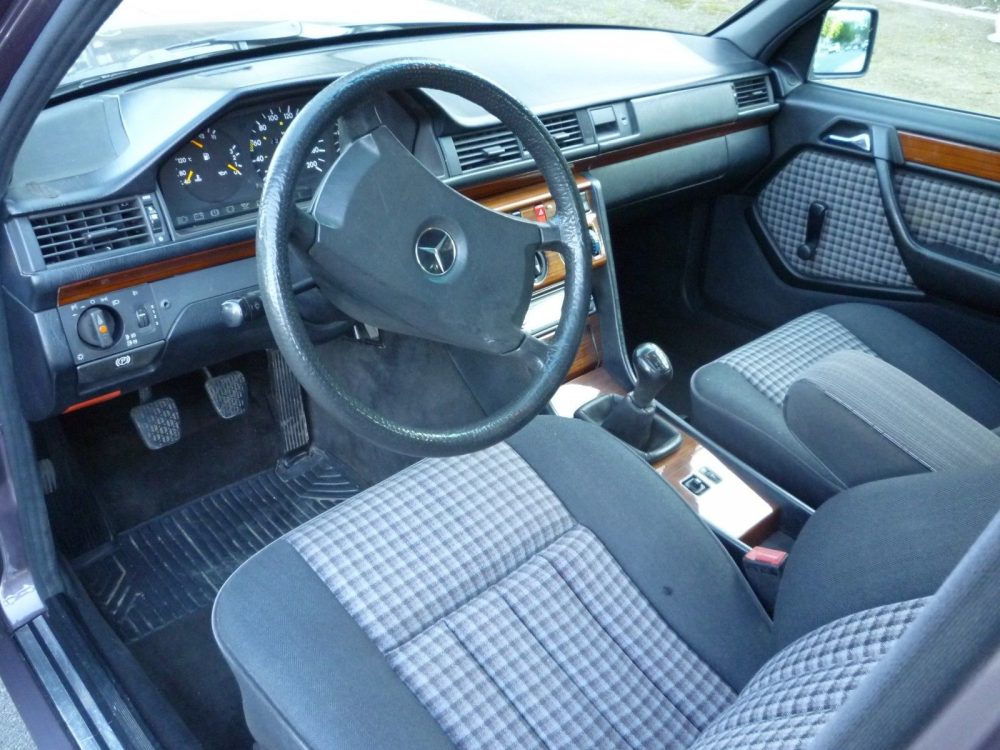 Selling this great rare Mercedes 250TD. Drove it around Europe in summer. Gets amazing gas milage, around 35-37mpg (1 liter, 16/17 km). Has new fuel filters, diesel return braided fuel lines, near new matching tires all around, recent oil change. Coolant has been changed last spring when I had a shop check the cooling system.
Drives good, shifts good. Has great power, especially paired with the manual transmission. Holds a good shine, however there are of course blemishes, dings and scratches, the usual wear and tear for a 25 year old vehicle. Please email me for detailed photo's of this. There is a rust spot above passenger side rear bumper which is pictured. There is some rust bubbling at the passenger side front fender. Power door locks work, but hatch lock does not go up all the way, so you have to go inside and open it manually. The keys work all locks apart from the hatch. The tach does not show the RPM's. Sunroof works good unless it's real cold. Then it only goes half way. Driver mirror is missing adjustment-stalk but one is included in the sale. Not sure how to install it but it came with the car. Passenger side is electric.
All in all a nice driver with a very rare colour scheme, that gets thumbs up from w124 enthusiasts everywhere. I have a pint of Bornit base-coat with the car, mixed in Europe so it matches and is enough to do the touch-ups if you wanted to go that route.

Car is advertised locally and I reserve the right to end the auction at any time. $500 non-refundable deposit via paypal within 24 hours of the auction ending. Paypal payers add 3.8%.
Clean title in my name.

I can drive this car to you if it's not too far, for gas money and a flight/train back, or assist with shipping it to your door. I would not hesitate to drive it across the USA.
Last time this car was up for auction a gentleman residing in California won. This car is difficult to title in California. It's so called "48-state legal". Can be titled anywhere but CA or Hawaii. Possibly with a donor engine or EGR system from a 190d it can be done when going through a Dmv referee.

Happy bidding

Correct VIN: WDB1241851F234158
Title in my name, ready to transfer.

The red warning light showing in the instrument cluster is the E-brake (Handbremse) being engaged. Jack points all look solid, someone asked me this, and I checked under the plastic covers. There is some rust under the windshield-wiper washer bottle. I found no rust under taillights and rear side window corners. Wheel wells are all solid as well. As is the belly of the benz. This was the best 250TD I could find when looking for one in Holland and Germany. 1992 is the last year of the good w124, OM602 and non-waterbased paint. These are sought after in Europe, and especially Africa. They last.
For questions don't hesitate to ask.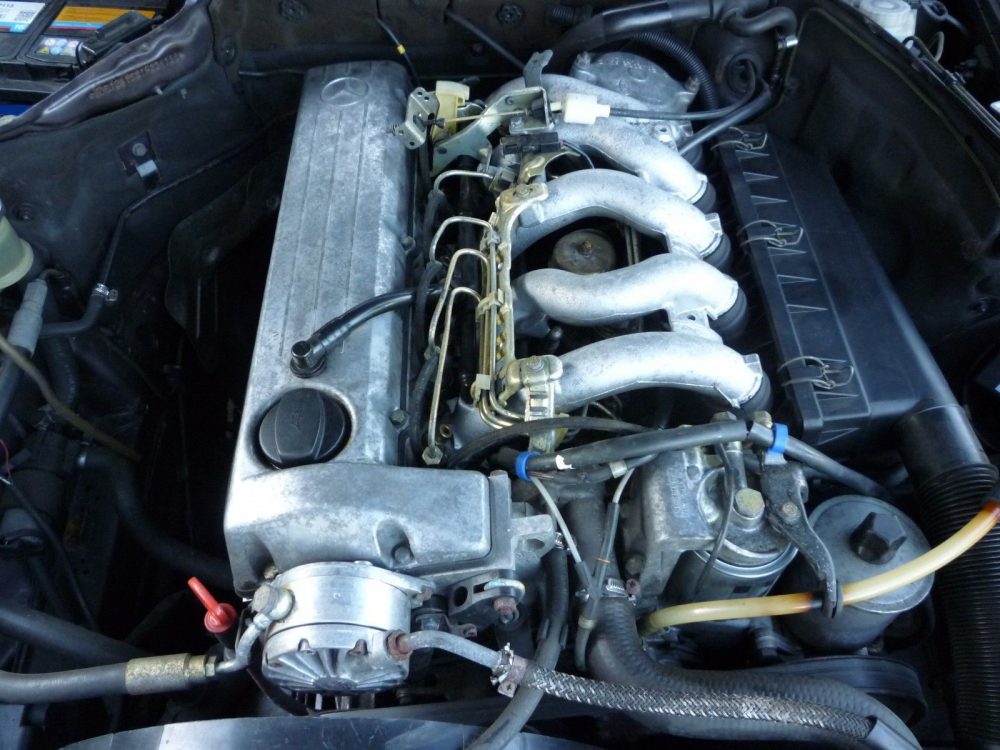 For North American fans of Mercedes estates, this is the one. Rare color, rare interior, manual transmission and the OM602 that many believe to be just as reliable and economical as the OM617. The condition is far from perfect, but as a daily driver and do-it-all vehicle, it's tough to ask for more. It has some scratches and the dreaded rust spot on the rear fender, a worn drivers seat side bolster and 140,000 miles, but none of that bothers me at all. This is the ideal wagon to pile the miles on without going broke and enjoying yourself while doing so. Finding parts isn't a big deal on our shores because the W201 also used the OM602 so that isn't a worry to me at all.
So how much for this gem? I'm curious to find out. The seller says that it is a tough ask to register in California so that probably takes most local bidders out of the running. The other 48 states? Go wild. This is wagon that you can keep long term without a ton of effort and I think the bidders who know this will bid accordingly. I know if I was anywhere near this 250TD I'd be eyeing it as a new daily driver, but sadly all our west coast friends will have the best shot at it. I hope it goes to a good hope.
– Andrew