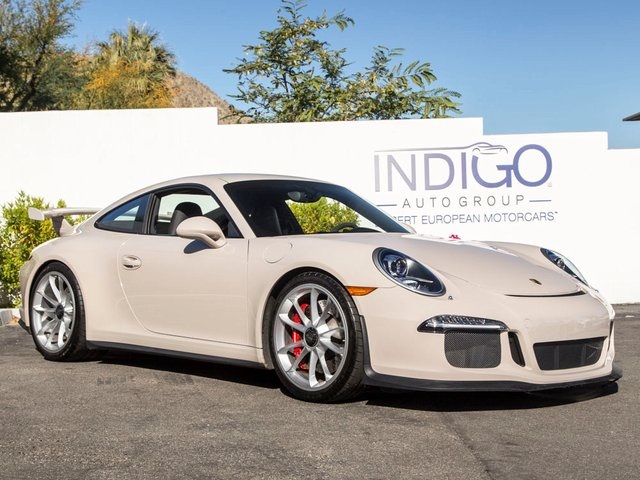 I have a very specific interest with this post. Though even once my question is answered I still think this 2015 Porsche 911 GT3 is worth some attention. My interest: what color is this? I don't know if I've ever seen it. The ad description says it's Meteor Gray Metallic. The ad also says it has 24,866 miles. The mileage obviously is wrong; the odometer reads 11,137 miles as indicated in other parts of the ad. The color too presumably is wrong, unless Meteor Gray Metallic now looks completely different than it did originally. I'm assuming that isn't the case and that this is the ad text for a different car. The dealer's site provides the same text so it isn't simply a problem with the eBay listing.
So, does anyone know what color this is? Is it paint to sample? The asking price is quite high for a 2015 GT3 so it could be paint to sample. It's an interesting color. I'd like to know more. (My first guess is that it's Chalk. I haven't seen many 911s that color, but those I have seen have shown a little more gray than this one. Perhaps that's the lighting, or perhaps it's a different color entirely.)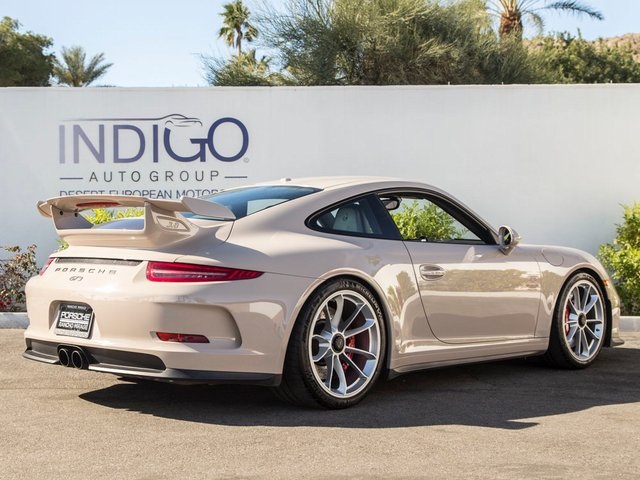 Year: 2015
Model: 911 GT3
Engine: 3.8 liter flat-6
Transmission: 7-speed automatic
Mileage: 11,137 mi
Price: $155,990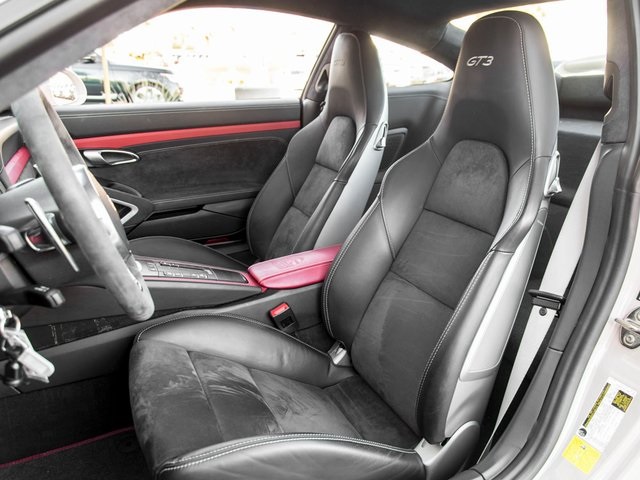 Porsche Rancho Mirage proudly offers this beautiful 2015 Porsche 911 GT3 Coupe in Pearl Gray over a Black interior with 24,866 miles. The 911 GT3 is powered by a 3.8L horizontally opposed six cylinder engine producing 475 hp and 325 lb-ft of torque through a Rear Wheel Drive system and 7-Speed Porsche Doppelkupplung transmission.

Porsche Rancho Mirage is a member of the indiGO Auto Group. We offer an extensive range of superb, low mile exotic and luxury automobiles. Our dealership features a beautiful Corporate Identity showroom, fully staffed factory certified service center, parts department, detail department, and Porsche Accessories boutique. Allow us to also help arrange Enclosed Transportation of your new car directly to your home anywhere in the world. Financing is also available. Trade-in proposals are always welcome. If you like this vehicle and have questions, simply call, email, or drop by our location at 71387 Highway 111, Rancho Mirage, CA 92270. You will meet the friendliest group of car enthusiasts anywhere!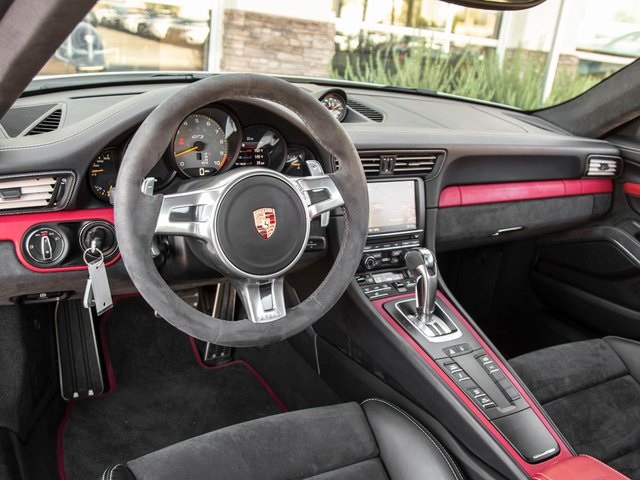 Whatever this color might be, it might be too pretty for a GT3. I can't tell if it has a pink hue to it or a brown hue to it (or perhaps both), though the use of red accents in the interior suggests it's something toward that side of the spectrum. It reminds me ever so slightly of this Apricot Beige 930. This GT3 clearly is a lighter hue, but perhaps it is along the same lines.
Everything else here looks pretty standard so as I said with an asking price just shy of $156K they're asking a lot for this GT3. That Apricot Beige 930 still is for sale nearly two years later. Is this GT3 destined for a similar fate?
NB: I assume at some point the ad text will be corrected and we'll have our answer. When that happens I'll update this post.
Edit: The dealer's ad text hasn't changed, but it appears we have our answer. The color is Pearl Gray, which would be paint to sample on this GT3 and originally appeared on the 356 in the mid-50s. Thanks to those who answered! It's definitely a very interesting color on the GT3.
-Rob