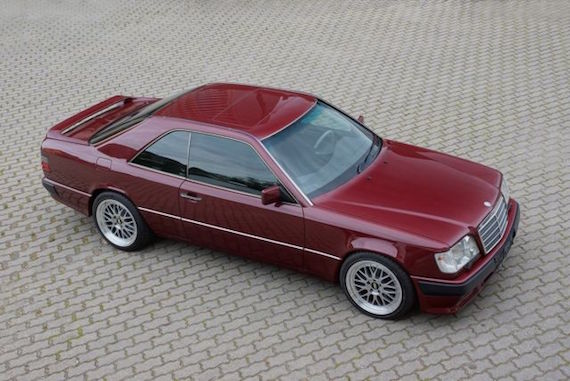 The Mercedes-Benz E-class coupe isn't what you'd consider sporty, but it didn't try a few tuners from having a crack at it when this car when it debuted in the late 1980s. While there were numerous Lorinser and AMG variants on the scene, the tuner Lotec is a much less known commodity, a firm based out of Kolbermoor, Germany that got its start with Formula V. Fast forward to the 1990s and they were busy cranking up the volume on production Mercedes-Benzes, along with the production of a supercar, the C1000 and numerous turbo kits for Ferraris. The company took time out, however, to tune this impressive 1992 300CE-24 that is for sale in Nuremberg.
Year: 1992
Model: 300CE-24 Lotec
Engine: 3.0 liter inline-6
Transmission: 4-speed automatic
Mileage: 49,922 km (~ 31,020 mi)
Price: €38,500 (~ $44,070 USD)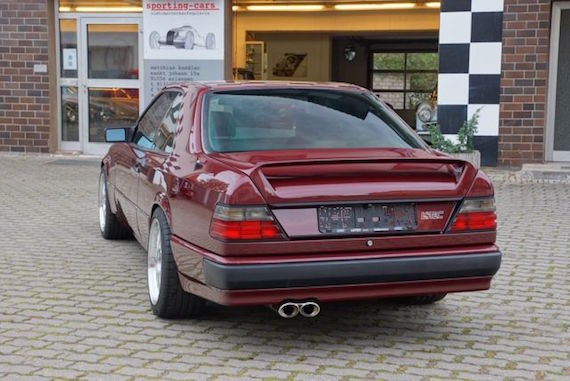 Mercedes 300 CE LOTEC Turbo, 245 kW / (345 hp)

Since the owner wants to reduce his collection, he's ready to sell this €50,000 this cult car below cost! Absolutely unique from the known tuning company LOTEC. Our client is a friend of Kurt Lotterschmid, a fanatical Mercedes fan. He received this car in 2009 from the first owner. This 1992 Mercedes had been delivered to the German first owner as a LOTEC tuned new vehicle. The second owner from 2009 to 2013 had the car perfectly restored at LOTEC and even improved it some. There is a LOTEC invoice for €67,387, 555 hours!

In sum, the car, including the new interior, has cost approximately €90,000.
 
Some of the extras:
– Lotec tailgate
– Lotec rear bumper
– Lotec exhaust
– Bigger E500 Brakes
– Reinforced differential MKB with lock
– Reinforced MKB transmission up to 900 Nm
– 18″ BBS wheels
– Continental Sport Tires 235/40 ZR18 and 265/35 ZR18
– Koni shock absorbers
– Fully electric Recaro seats
– Alcantara interior, leather and genuine carbon fiber.
 
This 300 CE-24 Turbo Lotec signed by Kurt Lotterschmid with 1/1 as unique on the ashtray cover. Since the completion there has been about 4,000 km on the clock. The car's condition is close to new. Mileage is as read. After restoration the car was on the dynamometer and was calculated at 245 kW / 345 hp is (3rd picture).
 
Classic cars are appreciating in recent years and are becoming more and more popular. Such a perfect collectible as these LOTECs are very rare to find!

VAT is deductible!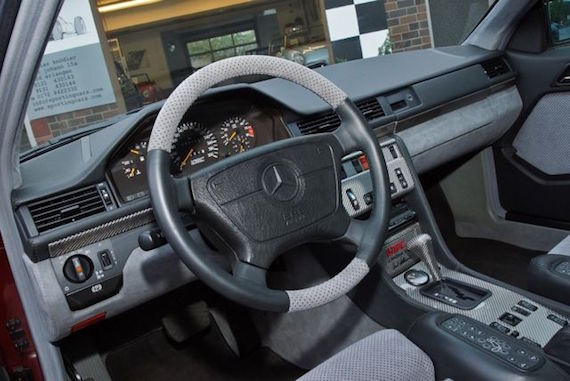 The asking price for this 300CE is certainly the highest I've ever seen for a C124 coupe. No doubt a lot of money was spent on the refurbishment of this coupe and those tasty BBS wheels certainly do not come cheap. However, there's one lurking problem I see with this car. For similar, if not less money, you could source an equally nice, low-mileage 500E. Granted, you could not have it in two-door form, but that would probably be of little consequence to potential buyers. If, however, you have to have a fast E-class coupe and the AMG treatment isn't doing it for you, dare to be different with a Lotec like this.
-Paul