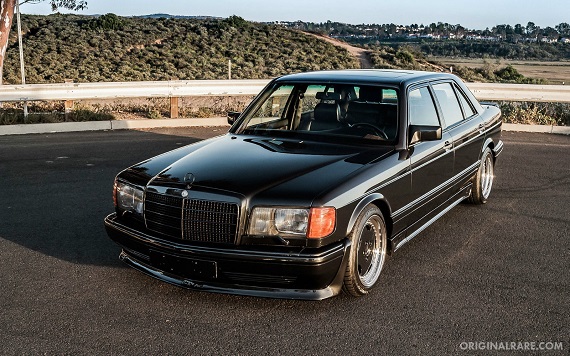 Few German cars generate more enthusiasm than the amount of collective goosebumps crowds feel when the words "pre-merger" and "AMG" come together with two numbers and a period – "6.0". The tower of power V8 Affalterbach shoved into nearly every Mercedes-Benz it could get its hands on is legendary no matter what chassis it is seen in. Over the past few months I've looked at quite a few, from the big daddy 300CE Widebody and 560SEC Widebody models that everyone associates with the M117/9 to the more obscure, such as the later R129 500SL 6.0. Another seldom seen is the sedan version of the W126, with only 50 produced. I looked at one back in 2014 and it was a heck of a deal by AMG standards; an asking price of around $30,000 made it one ridiculous bargain in the 6.0 world. With even more black on this example in only 25,000 miles covered, what does the white hot AMG market look like today?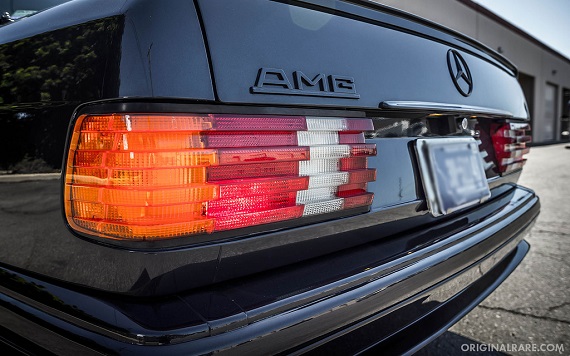 Year: 1989
Model: 560SEL AMG 6.0
Engine: 6.0 liter V8
Transmission: 4-speed automatic
Mileage: 25,405 mi
Price: $199,000 Buy It Now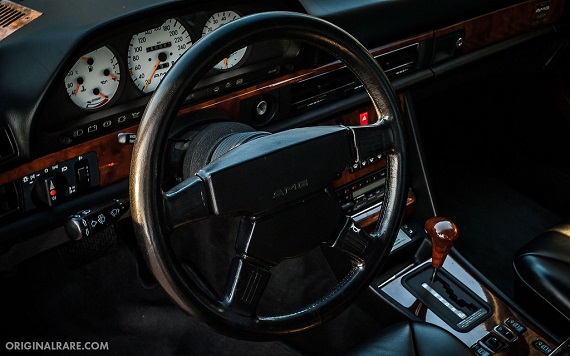 Description

Odometer: 48,877 KM = 25,405Miles VIN# WDB1260391A526861 Engine: 6.0L V-8 Cylinder 32 Valve Transmission: Automatic

1989 Mercedes-Benz 560 SEL 6.0 AMG

AMG History:
AMG today is known as the performance division of Mercedes-Benz, who creates some of the best driver's vehicles in the world. What many people don't know is the story behind AMG and how a two-man operation turned into a global brand.

The letters "AMG" stand for Aufrecht, Melcher and Großaspach (Aufrecht's birth town). Hans-Werner Aufrecht and Erhard Melcher were two engineers working on the 300 SE racing engine for Mercedes in the 1960's until the company discontinued all motorsport activities. Aufrecht and Melcher were undeterred and continued to perfect the performance of the engine in their spare time.

In 1965, Manfred Schiek, a co-worker at Mercedes, won the German Touring Car Championship 10 times with the 300 SE engine that Aufrecht and Melcher developed. For Aufrecht, the motorsport reputation was not enough and he aspired to offer the same racing performance to road vehicles. In 1967, Aufrecht left Mercedes and persuaded Melcher to join him and start AMG. They began tuning engines out of an old former mill in Burgstall and their reputation quickly grew amongst private racing teams.

AMG's first success in racing as a company was in 1971 at the 24 Hours of Spa. The AMG Mercedes 300 SEL 6.8 was the champion in its class and won second place overall. AMG's heavy luxury sedan, nicknamed the "Red Pig", was faster and outpaced the competing lighter race cars. This historical racing event spread the AMG name throughout the world.

With increased requests from customers for customized higher performance vehicles, AMG outgrew its old mill in Burgstall and moved to Affalterbach in 1976. In 1984, AMG became an engine manufacturer due to an innovation by Melcher; he developed a completely independent cylinder head with four valves per cylinder.

In 1986, AMG transplanted a V8 from the W126 S-class into a W124 E-class. This legendary bored and modified engine would be nicknamed "The Hammer." The V8 powered E-class by AMG were among the first 4-door sedans to hit the 300 KM/H barrier, which was unheard of the in the 1980s.

In the late 1980s, Mercedes and AMG started to work together – first as an official racing partner. The highlight of this period is the success story of the 190 (C-class). The racecar, which was put into the race by AMG with the support of the manufacturer, won a total of 50 DTM victories between 1988 and 1993. With its continued success in motorsport and growing consumer demand in the 1990's, Mercedes took a controlling interest in AMG in 1999 and then eventually became sole owner in 2005.

WDB1260391A526861:

The car being offered is a 1989 Mercedes 560SEL AMG 6.0 produced before the full merger of AMG and Mercedes-Benz. It has the rare M117 6.0L DOHC 32-valve V-8 engine which produces 385 horsepower and is a great testament to the engineering and innovation of AMG in its early days. The engine was said to be designed and built at Affalterbach—AMG Headquarters—using custom quad-cam head with four valves per cylinder, producing twice the torque at half the engine speed of the original 5.6L Mercedes engine.

In the late 1980's, AMG received several requests to produce the M117 V8 Hammer engine with the S-class coupe and sedans (560SEC/SEL). This car was built by AMG with engine number 469 60 25. The production eventually phased out in 1993 when Mercedes gained more control of the AMG factory, which makes these models even more rare and collectible.

The exterior is finished in black pearl metallic and fitted with AMG body work, larger brakes, and larger wheels. The interior comes with AMG instrument gauge cluster, AMG steering wheel, black leather, power adjustable rear seats, and fold-out picnic tables. Car has very low miles at 40,885 km (25,405 miles) and has been maintained very well throughout the years. Exterior and interior of the car are in excellent condition with no dents or scrapes. This car has current United States title, license, registration, and has been fully serviced/safety inspected.

You are getting the opportunity to own a piece of AMG automotive history. With less than 50 examples produced, this car is far more rare than the 502 that Mercedes produced of the 190 E 2.5-16 Evolution II.

[Comparable Offering] 1989 Mercedes 560SEC AMG 6.0 with 90,000 km (56,000 miles) recently sold at RM Auction for $154,000

Serious Inquiries Only

Highlights

Legendary AMG 6.0L V8 "Hammer" Engine
Low Mileage at 40,885KM (25,405Miles)
Only 50 Examples Ever Produced
Historical Pre-merger AMG Classic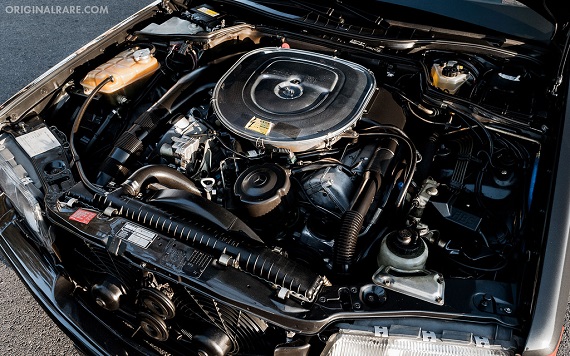 The amount of "WOW"s here is nearly as numerous as the asking price. From the near-new condition to the ultimate bad-ass complexion, it's just a lovely bit of automotive conundrum. It's got the power of a late 1980s supercar, yet the luxury of a Rolls-Royce. I particularly love the fold out wooden tables in the rear; sure, they're seen on plenty of other luxury models, but somehow they evoke the image of some wealthy Wall Street executive sitting in the back, ordering his driver to out-drag race the Porsche 911 Turbo sitting at the light next to him. Epic is a term which is horribly overused in today's culture, but somehow is fitting here. Epic, too, is the asking price of nearly $200,000 – some $30,000 more than the near perfect 300CE Hammer I looked at back in March. It's not likely to be realized, but then these AMG products are moving as quickly out of reach of mere mortals as they did when new.
-Carter