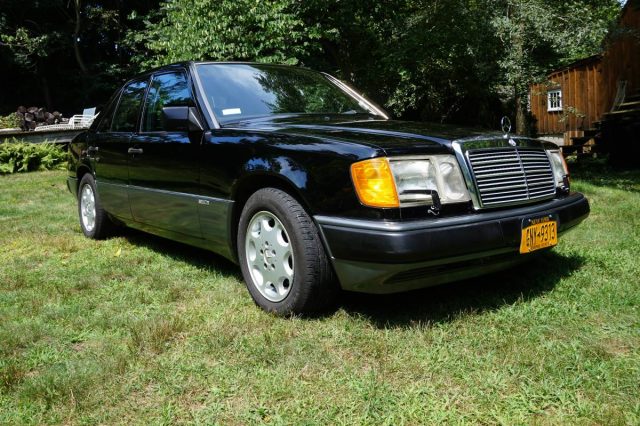 Usually when the Mercedes-Benz W124 is brought up it is all about the 500E, Cabriolet or sometimes the diesel. This is for good reason, of course. Lost in that discussion in the lowly 300E/E320 and "not-quite-500E" 400E/E420. But often forgotten is the 300E Sportline. The Sportline was an option on W124s and W201s for a few years in North America as a way to get your kicks out of a Mercedes-Benz sedan without ponying up over $80,000 (!) for a 500E. In all honesty, the option list wasn't all that bad for the Sportline package. You got a bunch of different suspension components, wider wheels and tires, a quick ratio steering box, a smaller steering wheel and the same seats out of the 500E. Yes, that means that you did in fact get rear individual back seats with bolstering. That bad part is that you didn't get any extra power out of the soon to be expired M103, but you take what you can get from the conservative Germans when they give it to you. Now 25 years later and most of the regular 300E cars are trashed, even finding a Sportline is a tough task. But this 1992 for sale on Long Island just might the one to snag up.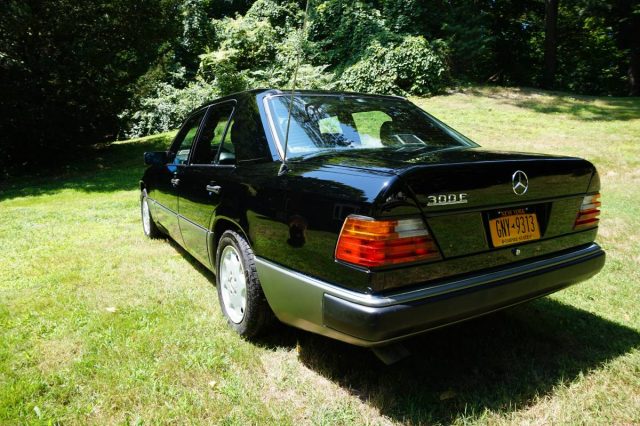 Year: 1992
Model: 300E Sportline
Engine: 3.0 liter inline-6
Transmission: 4-speed automatic
Mileage: 132,500 mi
Price: $4,800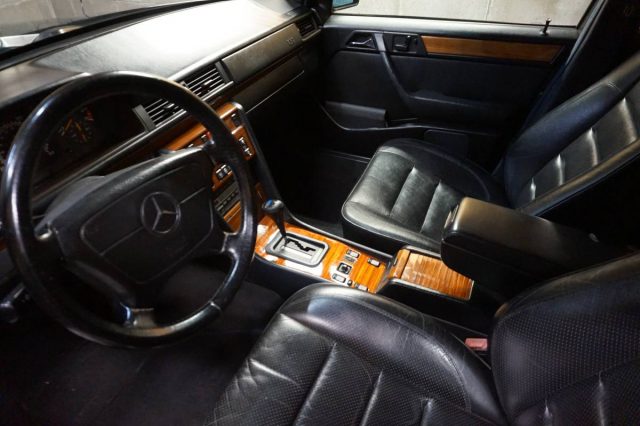 1992 Mercedes Benz 300E Sportline 132k Black on black leather original paint.
Excellent condition meticulously maintained. Real sweet car with no issues,
Drives nice, handles tight. It's a Sportline.
Very clean interior and exterior. Needs nothing but a new caring home.
Preferably with a garage.
Up to date on all maintenance, well sorted.
Parts replaced in past 6000 miles from March of 2014
New tires 4 matching Michelins
Oil and filter every 2000 miles Rotella T6
EHA valve
Radiator Belt and Tensioner
Air Filter
Brake Fluid flush
Fuel Pumps Filter Hangers and Fuel Line
Water Pump Upper hose and Bypass Hose with Thermostat
Braided Stainless Brake Hoses
Cap Plugs Rotor Wires
Tranny Fluid and Filter
Motor Mounts and Tranny Mount
Shifter Bushings Front Flex Disk
Ball Joints and Front Struts
Ignition switch
Oil and Filter T6
Sway Bar Bushings
Fuel Injectors with seals and holders
Air Flow Boot and Idle Air Hoses
Valve Cover Gasket
Brake Fluid Flush
Tie Rods and Center Link with Damper
Rear Shocks Bilstein Sports
Oil and Filter T6
Voltage Regulator
Defrost Pod
Idler Arm
Fan Clutch
Oil and Filter T6
Coolant Flush Zerex
All with dates mileage and receipts
Needs a new home.
$4,800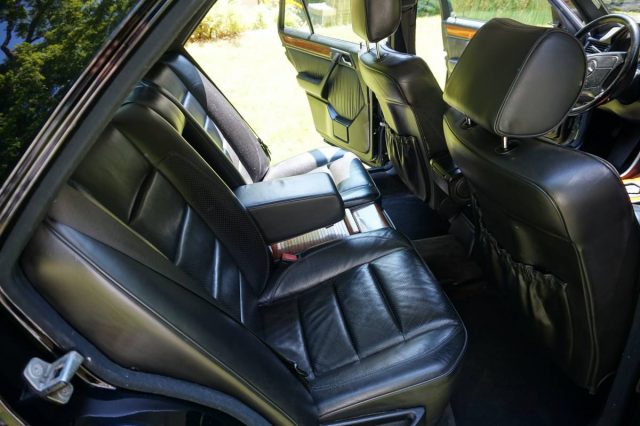 Usually when I see these pop up for sale every so often they fall in the category of either someone has no idea what it is and thinks it's just a regular lowly 300E or the enthusiast who knows what it is and treats it as such. Thankfully, the latter is true with this car. Looking at the Craigslist ad, this owner really loves this car and takes care of it as such. There is a laundry list a mile long with repairs and maintenance such as changing the oil every 2,000 miles. Probably not needed, but more power to him. This is the kind of old used Mercedes you want to buy. Everything is done, no surprises, no stories. I can't tell you how many times I've bought cars or looked at cars that didn't seem all that bad, then a year and a half later I'm still buying parts and checking things off a list that needs done.
At $4,800, this asking price is totally fair. You are paying a little bit of a premium, but it's worth every penny. These cars in general don't trade for that much more than a comparable 300E, which is kind of disappointing, but I understand. Those who want a W124 usually go big or go home. A regular 300E is unsatisfying to say the least when you know what the chassis is capable of, but the Sportline gives you a nice taste while saving you an easy $15,000 over a 500E. So if you have 500E tastes but can't justify the cost, this 300E Sportline surely can give you some of that enjoyment.
– Andrew