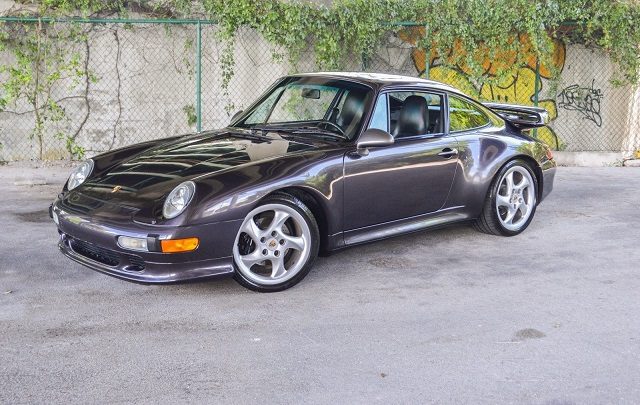 Vesuvio Metallic: another in a line of Porsche colors seen so rarely that I can never remember whether I have actually come across it before. The name perhaps comes from the volcano of similar name. I'm not actually sure, but the color certainly looks volcanic in a deep yet sparkling charcoal with hints of purple. It's a tough color to pin down as evidenced by the pictures here. In the shade the dark grey dominates and you might be forgiven for not recognizing the purple tones. In the sun, sadly not really shown here, the purple shines through bringing some vibrancy to all of that darkness. I like colors that shift and change with the light and this is a pretty rare one.
Here we see it covering the exterior of one of the all time great 911 models: a 1998 Porsche 911 Carrera S, located in Miami, with 72,053 miles on it.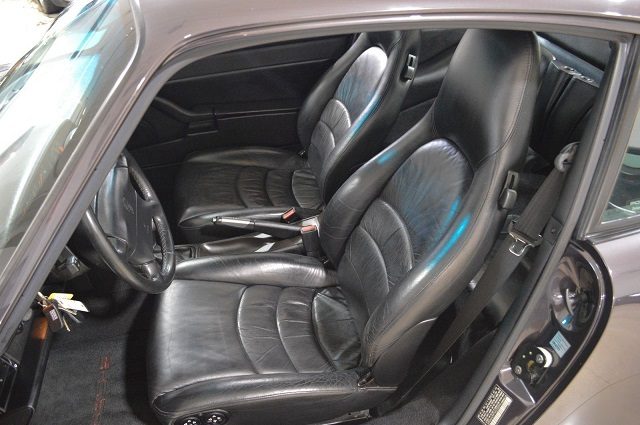 Year: 1998
Model: 911 Carrera S
Engine: 3.6 liter flat-6
Transmission: 6-speed manual
Mileage: 72,053 mi
Price: $104,900 Buy It Now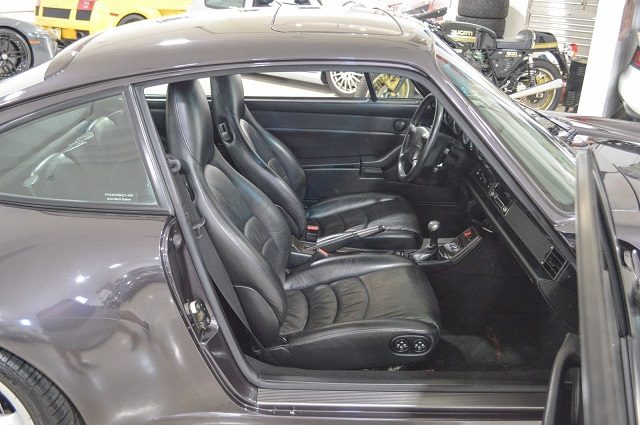 We are proud to offer this extremely rare 1998 Porsche Carrera S finished in its original Vesuvio metallic.

Only 24 of these rare examples ever made since new, this is the rarest 993 available on the market and the rarest 993 coupe variant in existence.

The Vesuvio Metallic paint is the most unique color offered from Porsche Exclusive Dpt that was not paint to sample. This Dark purple has a breath taking tone under different shades of light and included matte silver accents throughout the car. The paint is all original and untouched as the rest of the car still remains. Paint is in extremely good condition and shows as it if had half the mileage, only a couple of rock chips on hood. Interior remains all original and almost perfect for its age with the exception of a McIntosh head unit. Everything is in working order including very cold AC.

This particular example is a documented 1 owner car and spent its life in California until 2015 until previous owner relocated to NC and remained there until just recently. Extensive and full service history since day 1, Last major service completed 2015 at a cost of $6K… since then just regular maintenance. Starts up perfectly every time, no smoke or unusual noises. Performs like new, transmission and clutch are perfect as well.

Original window sticker and purchase order with receipt of original deposit with exclusive options such as Aero Package II and Turbo twist alloys. All Books, tools, 2 sets of keys, and other odds and end are included in sale.

Inspections welcomed, trade ins welcomed. Car can be viwed in Miami, FL 33126.

Follow us in Instagram for live updates @realmusclecarmiami

Call 7862913622 danny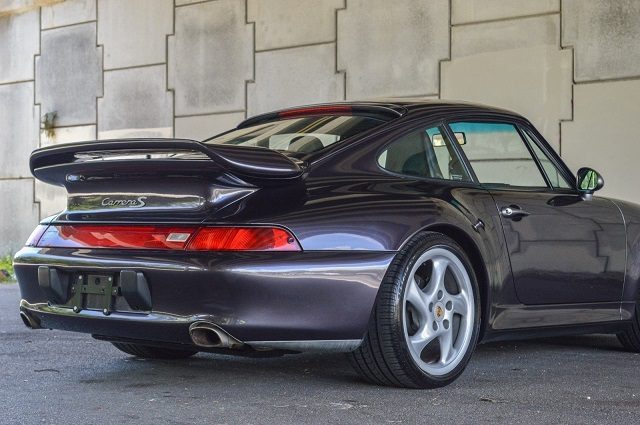 I am generally a big fan of the factory aero kit on the 993. It extends the lines enough to draw the eye and lengthen the shape of the car. It doesn't have the iconic 911 whale tail, but the wing still looks in its proper place. All of that is true with this 993. But then I see a 911 like this one and I start to wonder if I'm crazy! I think I could manage to live with either one.
Perhaps the only thing I don't care for with this C2S is the asking price. The C2S is a very desirable model, and this is a fine looking example that is single owner, is said to come with a fully documented service history, and comes in a rare color with some desirable options. But $115K is a lot to ask for a 993 with 72K miles. Granted, that it has those miles is a good thing for many. It's still very reasonable mileage and also enough that additional miles shouldn't hurt its value. It can be driven and enjoyed just as Porsche intended. But with that should come a reduction in value and this asking price doesn't seem to be taking that into account.
This isn't a unique problem to this car or even to the 911, though sellers have at times seemed slow to adjust to the air-cooled market, which I do understand. Still this is a really nice looking and unique 911 and I think it should (eventually) make a new owner quite happy.
-Rob