There are certain cars I've had the chance to get behind the wheel of which have made a long lasting impact in my life. Some of them include the Porsche 911 Carrera 3.2, 2005 Maserati Quattroporte and this car, the Mercedes-Benz 500E. The W124 E class wasn't the most obvious choice on which to turn up the performance dial, but a partnership between Mercedes-Benz and Porsche netted what has become one of the most legendary sports sedans in recent memory. This 500E for sale on Long Island has a tick over 100,000 miles and comes with a comprehensive archive of service records.
Year: 1992
Model: 500E
Engine: 5.0 V8
Transmission: 4-speed automatic
Mileage: 105,000
Price: Auction – No Reserve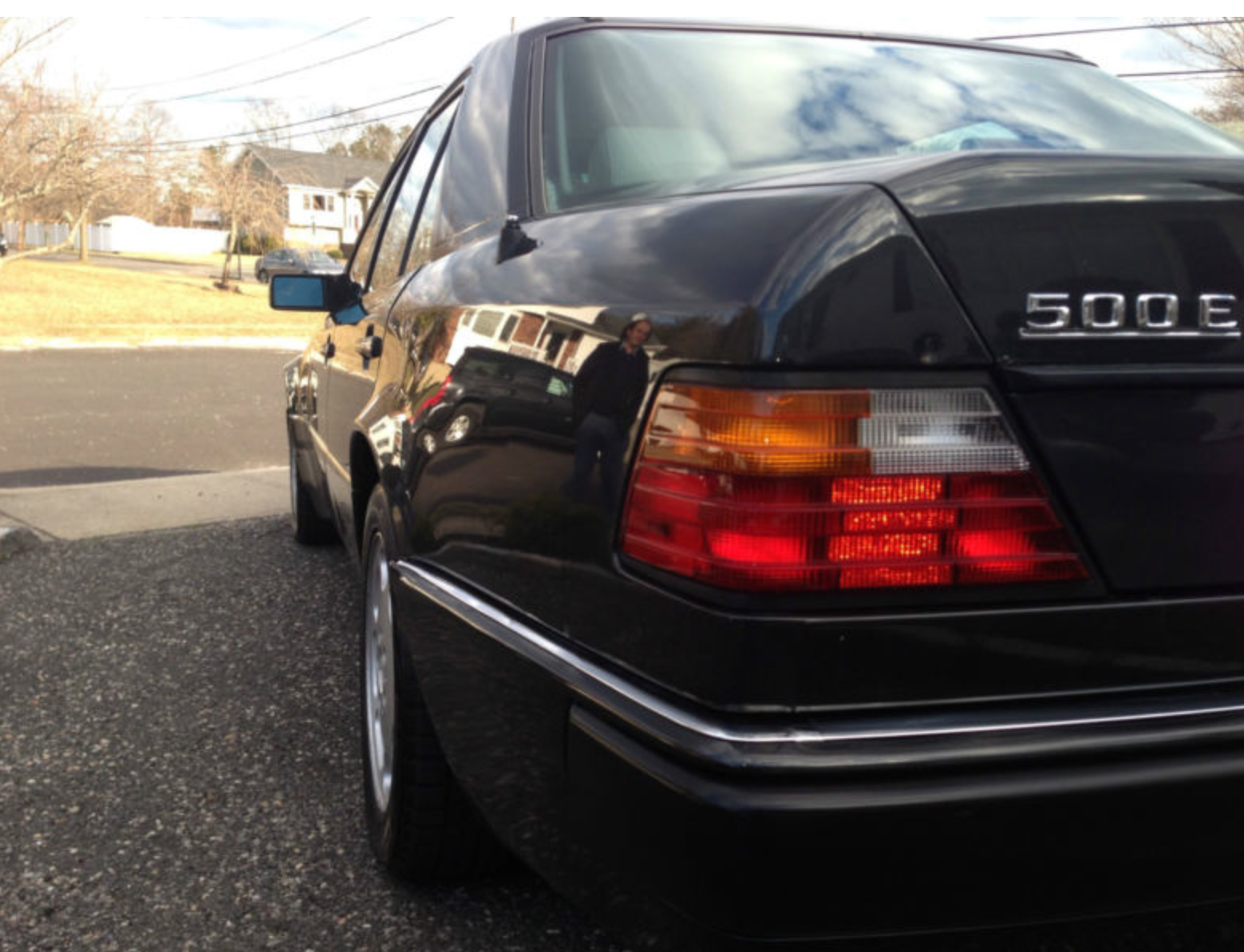 This is a very rare Mercedes made together with Porsche. I can proudly say this is one of the best serviced cars and rides as solid as a rock. I have all the service records done only by a Mercedes-Benz dealer from February 1992 to October 2012. This car runs like brand new inside and mechanically brand new. The only thing you can ever find on this car is the little bubble on the right quarter panel right over the tire. I will attach that picture but other than that, if you are looking for a fair mileage, very, very well maintained 500E, this is it. Don't look any further. Also, if you want to know, go to Google and type which celebrities owned the 1992 500E. You will see:

Arnold Schwarzenegger
Sylvester Stallone
David Letterman
Mr. Bean
Formula One Champion Nikki Lauda

So this collectible car is one of the best. Thank you for looking.
Other than the aftermarket stereo head unit, this looks to be a fairly original, unmolested 500E. The extensive service records are certainly a bonus with this car. The last 500E that Ben featured was originally for sale at $12,850 and has been relisted with a Buy It Now at $11,950. That particular car has about 45,000 more miles and looks as if it might struggle to meet that price. This car, however, shouldn't have a problem meeting that price; a 500E of this vintage should be able to bring somewhere between $12,000 and $14,000.
-Paul