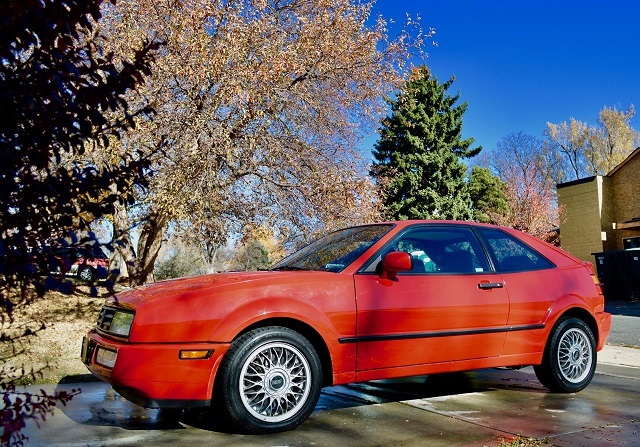 Trying to find a clean 1980s or 1990s Volkswagen is just about impossible these days, unless you're interested in either of two models. If you want to find a clean Vanagon, you will – just be prepared to pay, as models like the Westfalia Syncro challenge the myth that only air-cooled multi-window VW vans are worth money.
On the other end of the VW spectrum is the Corrado. It doesn't have the multi-purpose, all-weather camping capability of the T3, true. But what it does have is a serious cult following who have loved and kept these cars up since they were new – rare for this period of VW history. Specifically, when Wolfsburg decided to slot the narrow-angle VR6 into the Karmann coupe, the recipe was transformed into an instant hit. Consequently, it's not unusual to find an all-original, very clean Corrado SLC like this Flash Red example with only 80,000 miles: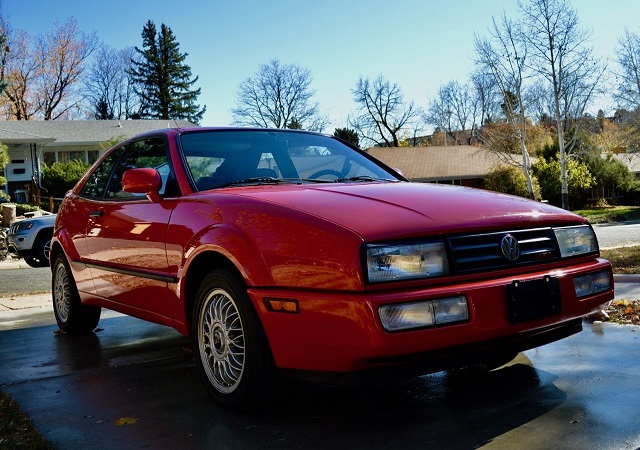 Year: 1992
Model: Corrado SLC
Engine: 2.8 liter narrow-angle VR6
Transmission: 5-speed manual
Mileage: 80,000 mi
Price: $10,500 Buy It Now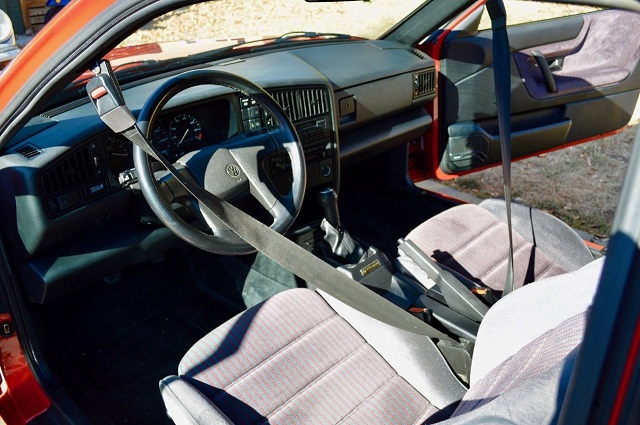 1992 Volkswagen Corrado VR6 SLC -One Owner (I've had it parked in my driveway for 6 months, I drive it weekly to keep it fresh) -Only 80,000 Miles -Non Smoker -No Accidents -No Rust – Colorado car its entire life and GARAGE KEPT -Paint is original and its in excellent condition -Interior is flawless condition -100% Mechanically running and driving -100% Electrical fully functional including the Sunroof and the spoiler. No check engine lights etc. -Few tiny flaws for a car of its age like the shifter boot is torn, the shift knob has been replaced, the plastic by the e-brake has a small crack in it. Overall this is a rare condition Corrado. Someone will score if they've been searching for a stock original and pretty flawless head turning Corrado. I've put about 200 miles on it in the two months I have owned it. Not one single problem. I searched high and low for a Corrado in this condition. Lucky for me I stumbled upon an old 911 at the same time and decided one of these has to go. That being said, Im only selling this gem to fund the restoration of the 911. Yes, I put ONE Owner.. its a 25year old car and for 24.5 years it was ONE owner. I've put 200 miles on it. Please feel free to email anytime. Im quick to reply. Thanks for your interest. *Sold as is where is but Im happy to help with getting it shipped etc.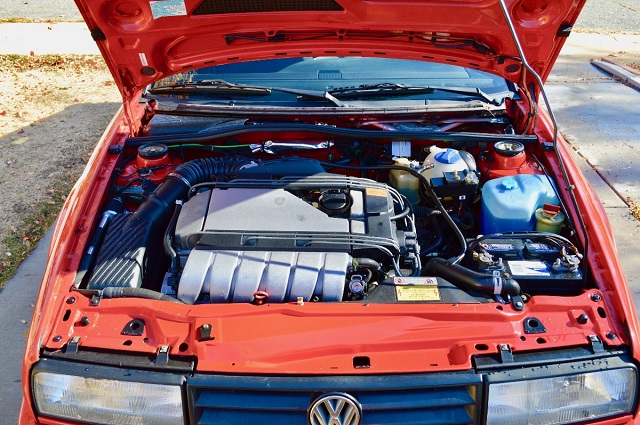 1992 was an interesting year for the Corrado, as for a sole year the SLC was sold alongside the G60 model. Subtle upgrades to the G60 made them visually hard to tell apart at first glance. Both shared the same silhouette, and the G60 was upgraded with 15″ BBS RZ wheels for the '92 model year. However, the shape of the new SLC model's wheels was slightly different and hid new brakes and upgraded suspension. A new three-bar grill and SLC badges replaced the earlier flat 7-bar unit and G60 badges, but again from a distance you might not notice. However, the reprofile of the hood to accommodate the extra two cylinders and liter of capacity stuck out for sure. Paint colors and options changed slightly for 1992, too – replacing the tried and true Tornado Red was the new Flash Red seen here, but the SLC was available in a few more shades than the G60 model. Leather, automatic transmission and sunroof were basically the only options on these generally loaded and high-dollar coupes.
Condition here is excellent over and while some would probably prefer leather, the velour cloth interior is appropriate and wears well. There will be some bothered by the seller's description of the car as a one-owner example since he's the second, a lack of disclosed maintenance performed, and perhaps even the motivation – why buy and only put 200 miles on this car? But at the end of the day, unlike many of the lower mile examples we've looked at, the price is spot on where you'd like it to be. At $10,500, this is less than a third of what some Corrados come to market asking, but there don't seem to be any appreciable drawbacks. Alternatives included some more potent cars at the same pricepoint; the E36 M3 and Porsche 944 Turbo immediately spring to mind. However, while both of those cars may be faster, you can't get either in the condition of this '92 Corrado for the same amount. This is a case of maximizing your collector dollar, and you're not likely to lose much here.
-Carter