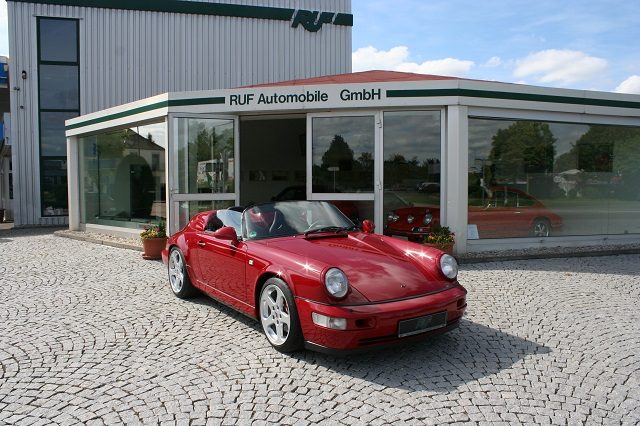 This might be the best 911 Speedster I've ever seen. That this wonderful Speedster wears Ruf badging probably should not surprise us though in some ways it is sort of a surprising Ruf vehicle. It shows all of the terrific attention to detail we've come to expect from Ruf and its Ferrari paint helps make clear it is not your standard 911 Speedster. We aren't told how many miles it's traveled in total in its life, but it's said to be restored and has seen under 2K miles since that restoration. The overall condition appears excellent.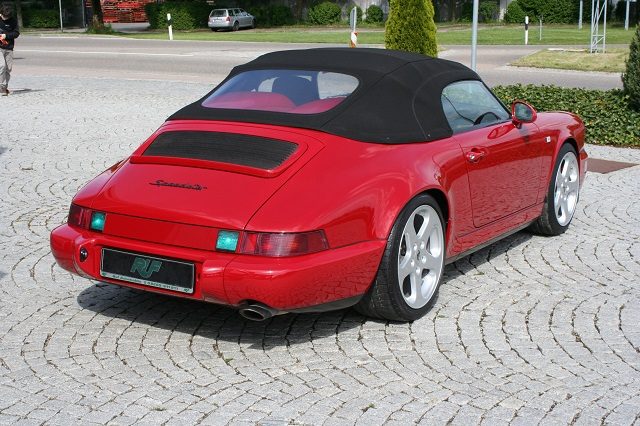 Year: 1994
Model: 911 Speedster
Engine: 3.6 liter flat-6
Transmission: 6-speed manual
Mileage: 2,300 km (~ 1429 mi) since restoration
Price: Inquire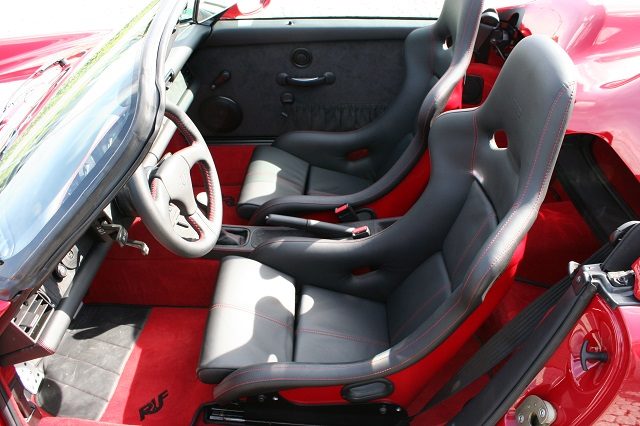 Great condition – fully restored

Date of first registration: January 1993
Mileage after restoration: ca. 2.300 km
3,6 Liter 6-Cylinder Boxerengine
184 kW (250 HP) at 6.100 rpm
310 Nm at 4.800 rpm

Manual 6-Speed Transmission
Rear wheel drive

Exteriorcolour: Ferrari Rosso Mugello red
Interiorcolour/-material: Black leather, red stitching
Black roof top
Red CarpetHeadlight washing system
Climate control
Lightweight door covers
Radio incl. navigation system
Sport suspension
Sport bucket seats
Sport steering wheel
Seat back painted in exterior colour
RUF 18" Classic Aluminium wheels

For sale on behalf of customer

Please contact us at 0049 (0) 8265-911 911 or info@ruf-automobile.de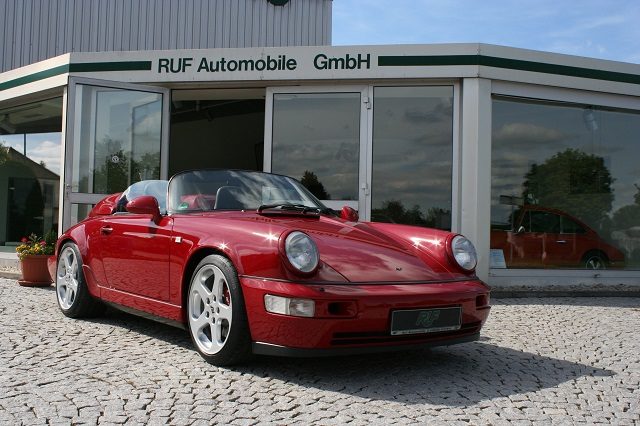 While I wouldn't say I've done an exhaustive search, my searching has come up with little information about this Speedster other than the basic details seen in the ad text here. Aesthetically, it's received a full interior treatment that looks fantastic alongside its Rosso Mugello exterior and sports 18″ Ruf wheels. Mechanically, the standard 5-speed has been swapped for a 6-speed manual transmission and it now has a sport suspension, presumably developed by Ruf. It also seems clear that there hasn't been much engine work beyond mechanical refreshing. Horsepower and torque remain those of the standard Speedster. A lack of additional power isn't unheard of in a Ruf automobile, but it's not generally how we think of them. This isn't a Speedster that has undergone a significant transformation, but rather most everything has been improved by a matter of degree. As a sum, it comes together quite well. I'm sure we'd all like to see it with a little more power, but I guess nothing is perfect.
We aren't told the asking price for this Speedster here, but in a previous listing the asking price was €295K (~ $315K). That's a lot of money and certainly much more than what even some of the best 964 Speedsters sell for, but it's not unheard of for a true Ruf car to achieve such high values. I don't know whether other Speedsters like this exist; this is the only one I've seen and as noted above even with regard to this one there isn't much information available. I would definitely love to know more as this is one of the most unique 964s out there.
-Rob