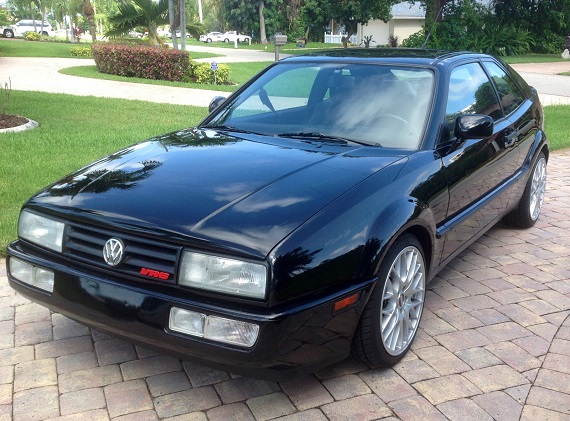 Following up on the 2.0 16V GTi from earlier, the car that perhaps draws wider appeal as the best 1990s Volkswagen product – and, in part, the argument against paying a lot for a late Mk.2 GTi – is the Corrado VR6. As I talked about in the 1990 Corrado write up from the other day, the G60 was a bit down on power and finicky, leaving the GTi as the more desirable choice until 1992 for many. But in 1992, Volkswagen changed the game by introducing the narrow-angle VR6 motor into the sport coupe. Compared to the European-spec model, North American cars were detuned; Europeans enjoyed a 2.9 liter mill with nearly 190 horsepower, while North America made due with about ten less from a 2.8 variant. Subtle upgrades to the exterior made the Corrado look a bit more finished and upscale to match its pricetag. Performance was also where it should have been from the get-go, and the result was the package that many consider one of the best front-drivers ever made:
Year: 1992
Model: Corrado SLC
Engine: 2.8 liter narrow-angle VR6
Transmission: 6-speed manual
Mileage: 137,000 mi
Price: $11,500 Buy It Now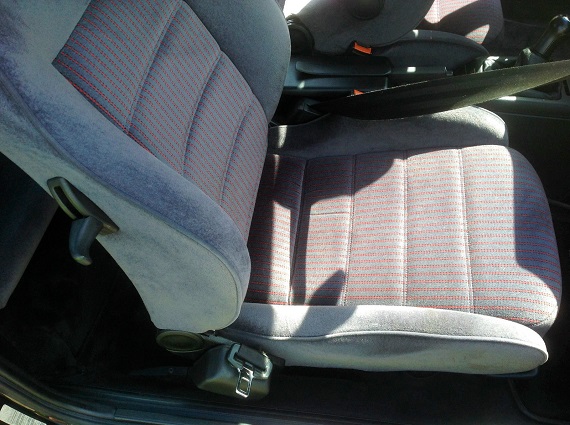 Selling 1992 VR6 Corrado garage queen owned by 65 year old Volkswagen enthusiast. This is the 6th Corrado I've owned and by far the best. I bought the car from a customer of my VW mechanic and it was meticulously maintained while he owned it. I have receipts from two previous owners. The car was always garaged, the paint and interior are original and are both in excellent condition as evidenced by the photos, even though the car has 137,000 miles on it. Even the OEM underhood insulation is in great condition. Everything mechanically works as it should – power windows, ice cold air conditioning and heater, sunroof, rear spoiler, cruise control, fog lights and even the original factory stereo still sounds great. Brake rotors were replaced and pads were changed to low dust Akebono ceramic pads. The car is also very tight with none of the usual rattles I've had in previous Corrados I've owned. The few modifications from stock are unique and tastefully done. The transmission has been replaced with a rare Autotech 6-speed close-ratio conversion made by Quaiffe – parts alone were nearly $4,000 and really makes a difference in the cars drivability. I know there are only a handful of these in existence. The exhaust is a Techtonics stainless cat-back system with a Borla muffler. It has a nice mellow tone, only slightly louder than stock. Oil and amp gauges from a later year Corrado were added. The wheels are BBS CS5 17×7.5 wheels with Sumitomo 205x40x17 tires. Wheels and tires have less than 100 miles on them. Coil over shocks are also new and were used to slightly lower the car. I also have the original OEM BBS wheels which are great shape as seen in 2 of the photos. The pictures speak for themselves and were taken in October. The car is also for sale locally. If you have any additional questions, feel free to call me at 239-292-2370.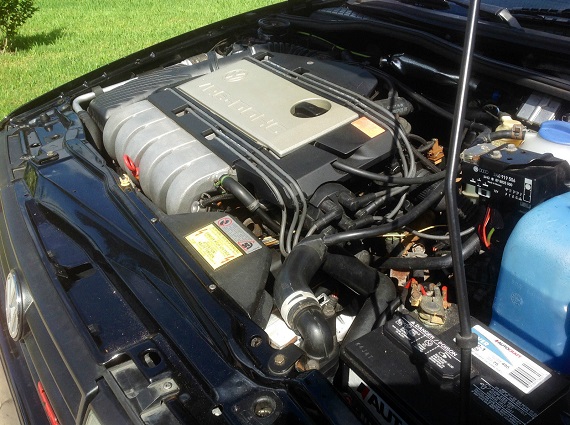 Condition of this example certainly appears towards the top of the market and it has some tasteful and desirable modifications. Cool to see are the BBS wheels and Techtonics exhaust, but downright awesome is the Autotech 6-speed conversion with limited-slip differential. That's a rare bit of kit in an already infrequently seen car. Inside the cloth interior looks fantastic and wears better than the leather often does, and all around this car looks like an example with far less than the nearly 140,000 miles covered. The asking price is towards the top of the market, but at least in my mind is reasonably justified by the condition and work done; you could spend less on a more worn model, but you'd have a hard time making it as nice as this one for less, I think. While to me it doesn't quite have the curb appeal of the 2.0 16V, this is still a great looking example of the peak of Volkswagen's quirkiness before it gained mass appeal with more recent models. And, in either case, you'll have a car which if held on to in good condition for a few years will likely be a very sound investment.
-Carter