The M1 left a lasting impression on BMW. In 2008, BMW rolled out the M1 Homage Concept at the Concorso d'Eleganza Villa d'Este near Lake Como in Italy and it got people wondering whether BMW will dabble in the supercar market once again. Back in the 1990s, there was similar chatter after a concept designed by Giorgetto Giugiaro hit the scene with a mid mounted 5.0 liter V12. With only three prototypes built, it certainly isn't every day you see a Nazca up for sale. This particular one for sale in New Zealand is advertised as a 1993 model and has an Alpina tuned V12 producing 379 horsepower. Three versions were produced, including a Spyder in 1993, this was a departure from the usual one-off mentality that surrounds concept vehicles.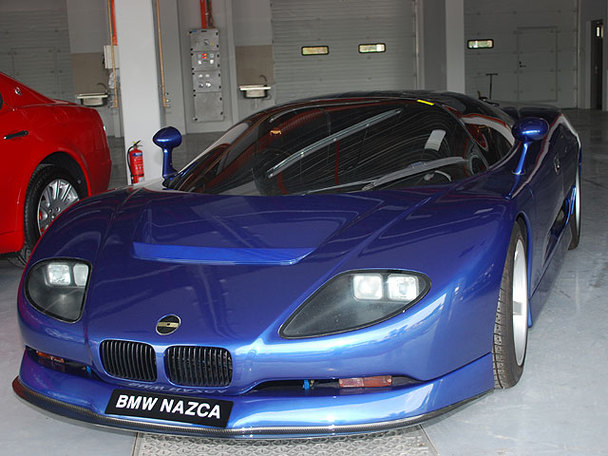 One of only 3 ever Produced. Design styled by Giorgetto Giugiaro. BMW 5.7 litre Alpina V12 Engine (Top Speed 203 mph). Blue with Blue Leather. Right Hand Drive. 5 Speed Manual. Unregistered, still new with factory Delivery Kms Only
While this car is advertised as a 1993 model, it is modeled after the 1991 M12 version of the Nazca. This is because this particular example was manufactured by Italdesign for the Sultan of Brunei, who specified the higher horsepower Alpina V12. The pictures don't do this vehicle justice, as it shows a lot of dust and dirt on the car. I would hope for a better presentation when spending $1.1 million USD on a vehicle. Personally, I would be surprised if this car eventually sells at that price, given the amount of supercar that buys these days (ahem Veyron).
-Paul