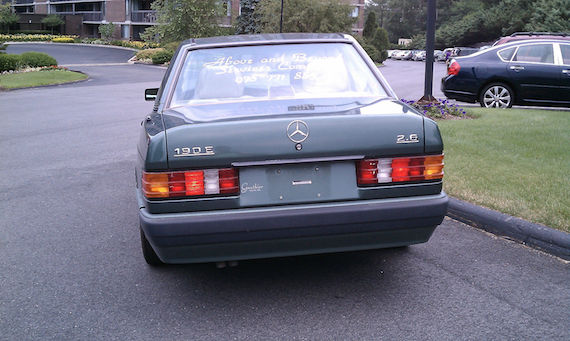 The rather rare 1993 Mercedes-Benz 190E 2.6 Sportline with 5-speed manual gearbox is back up for sale, having failed to meet its reserve last time.
The below post originally appeared on our site June 13, 2014: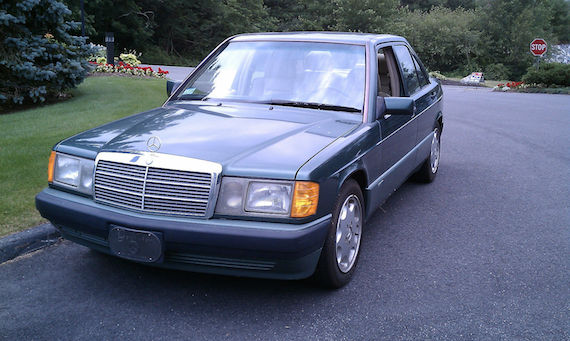 We've all heard the stories of impending doom when it relates to the future of the manual transmission. I remember looking through the 1987 Mercedes-Benz catalog as a child, and spotting a 190E 2.3-16 with a picture of the interior. I thought "my, how strange it looks to see a manual shift in a Mercedes" even though I had seen plenty on my trips back to Portugal to see family. While the 190E 2.3-16 was certainly an oddity in the lineup at the time, it wasn't odd to see one equipped with a 5-speed manual, as most were optioned this way. This wasn't the case with other W201s, and this final year 190E 2.6 with the Sportline package and 5-speed manual transmission is a rare sight indeed. For sale in Massachusetts, it has low mileage but hasn't been registered in a decade. Is this one worth taking a flyer on?
Year: 1993
Model: 190E 2.6 Sportline
Engine: 2.6 liter inline-6
Transmission: 5-speed manual
Mileage: 87,500 mi
Price: $6,500 Buy It Now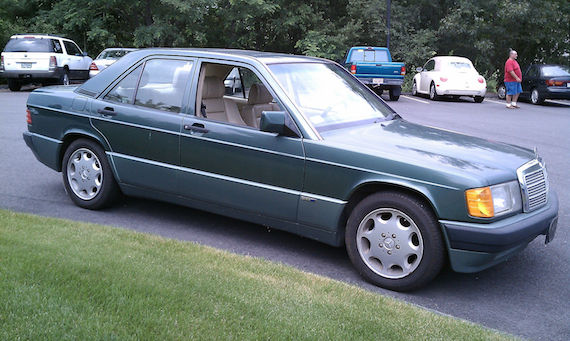 Car has been garaged for 21 years, climate controlled. Has not been registered/street driven for ten years. Runs, drives, no leaks. No accidents, female owned/operated. Non smoker. Optional Equipment on the vehicle Spruce Green Metallic Paint, Parchment Leather, Anti-Theft Alarm System, Sportline Package, LOJACK, trunk mounted CD player.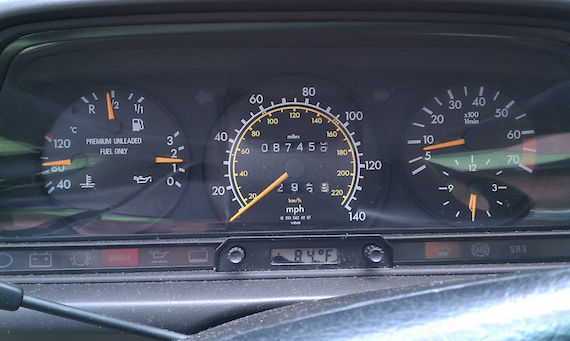 My father drove a 1992 190E 2.6 (sans Sportline package) and to be quite honest, it was one of my most favorite Mercedes that I have driven. It combined the comfort and commanding feel of an S class in a nice, tidy package and that 2.6 liter inline-6 was buttery smooth with the well-matched 4-speed automatic. I'd be very curious to take a 2.6 with a 5-speed manual out for a spin. A PPI on this car would certainly be in order given it has been sitting around for so long, but even if a few gremlins need fixing beneath the surface, this is one baby Benz well worth saving, if only due to its sheer rarity.
-Paul