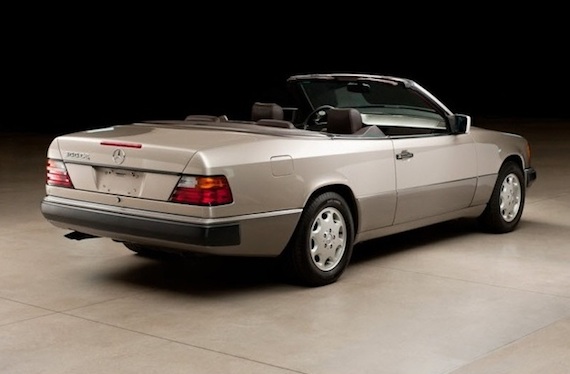 While BMW was lighting up the sales charts with 3 series convertibles like the one we featured yesterday, Mercedes-Benz reintroduced drop top, four-place motoring to their lineup in 1992 with the 300CE Cabriolet. While the 3 series convertible was for those who liked a bit of sporting attitude in their daily drive, the E class cabriolet was for those who wanted a more reserved al fresco motoring experience. This was a car to be seen in, encouraging a serene driving manner rather than zipping about as if your pants were on fire. This 300CE in a rich combination of Smoke Silver over Dark Brown leather has that old money look to it that resonates to the connoisseur.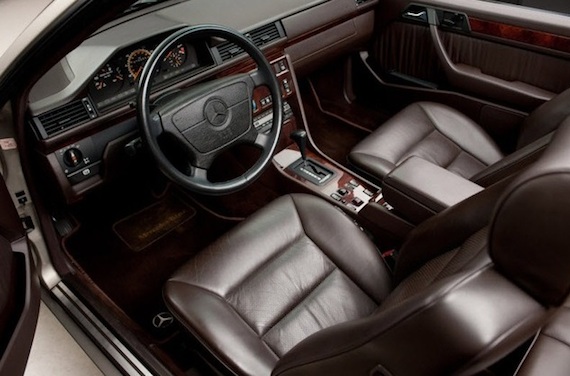 Year: 1993
Model: 300CE Cabriolet
Engine: 3.0 liter inline-6
Transmission: 4-speed automatic
Mileage: 17,835 mi
Price: $32,900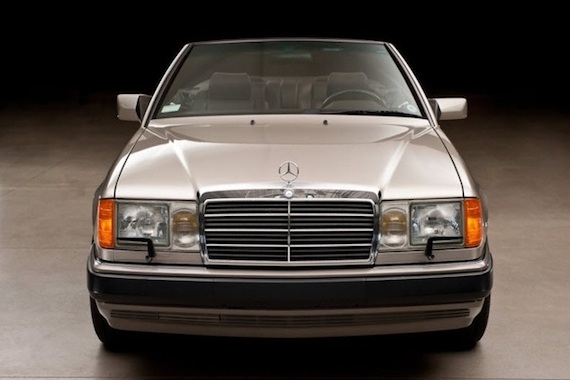 This 1993 Mercedes 300CE Cabriolet is finished in Smoke Silver Metallic Exterior with Dark Brown Leather Interior and Convertible Top. Only 17,835 miles. Nearly $80,000 original MSRP. All Original, Clean CarFax. Stored Winters, in like new condition. This 1993 Mercedes-Benz 300CE Convertible was built in Germany on May 13, 1993 and originally delivered to Mercedes-Benz of Memphis (Tennessee). It was delivered on June 22, 1993 to a local Memphis owner, where it was perfectly cared for and minimally driven. That first owner kept the car until September of 2002, when the car only had 8100 miles. The second owner was an older gentleman, also based in Memphis. He kept the car until June of 2004, when the 300CE only had 9,166 miles. It was subsequently purchased by a seasoned automotive enthusiast and all around knowledgeable car guy in 2004 which is who we bought it from.

This 300CE Convertible is extremely clean and is in as-new condition. It has been both cosmetically and mechanically maintained to a fastidious level throughout its entire life. It has never seen snow/salt and has rarely seen rain. You will not find a nicer and better documented 300CE/E320 Convertible. It is 100% stock and unmodified. The car is well-equipped, with automatic climate control (with cold A/C), heated seats, CD changer, power/memory seats, cruise control, and integrated rollover protection. All original tools, owner's manual, window sticker, records, etc. are included. The Mercedes-Benz 300CE was introduced for the 1993 model year and was the company's first four-seat convertible since the 280SE Cabriolet which was last offered in 1971. Only 766 300CE Convertibles were built in 1993 and the car cost nearly $80,000 when new $77,855. It features seating for four adults, a 217 horsepower 3.2-liter inline-6 engine, and a 4-speed automatic transmission.

This is a Mercedes from the era of old school, over-the-top build standards. It offers open-top motoring for four adults at a fraction of the cost of what the car sold for new. Full Specs: 1993 Mercedes-Benz 300CE Convertible Exterior: Smoke Silver Metallic (702) Interior: Dark Brown Soft Leather (263) Options: -LF Orthopedic Seatback (404) -Seat Reinforced, Left (561) -Seat Reinforced, Right (562) -Dark Brown Soft Top (746) -Electric Heated Front Seats (873) -California Emission Control Equipment (494) Total Production 6140 for the three years in the USA. USA production for the three years, 1993 766 1994 1698 1995 3676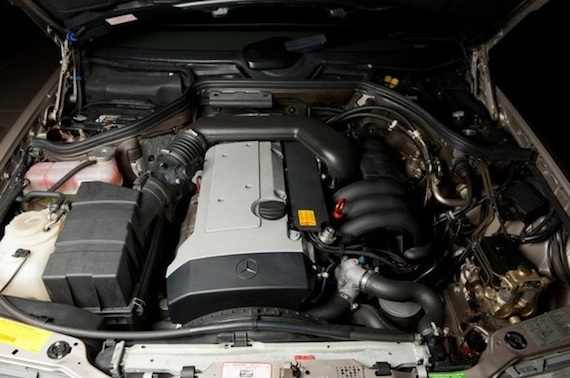 These were pricey machines in their time, some optioned examples exceeding $80,000 when new. It's not surprising, then, that these are some of the most valued W124 models barring the limited edition, high-performance 500E. With under 20,000 miles on the clock, we're not too far off in terms of value on this one, however, given that it's an earlier, pre-facelift model, that may hold it back from getting top dollar versus a later model.
-Paul