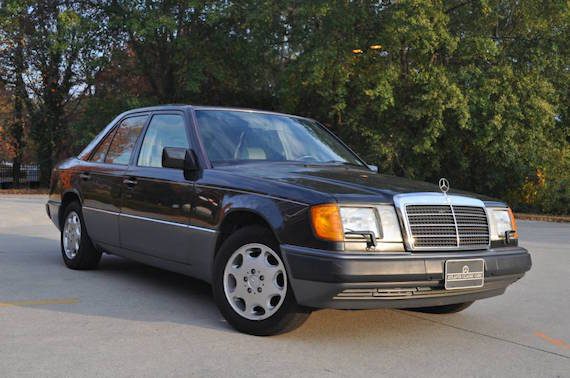 The rare, high-performance Porsche-Mercedes 500E continues to garner increasing recognition on the collector's market, pushing prices for nice examples toward $40k. But if you have champagne tastes on a beer budget and want a V8 in your W124, you'd do well to consider a 400E instead. Produced between 1992 and 1996 (it would be rebadged as the E420 and lightly facelifted in 1994), Mercedes intended for the 400E to sit underneath the 500E in the model range. They created it by dropping the 4.2 liter, 32v version of the M119 block into the W124 chassis, beefing up the brakes and suspension while leaving the exterior identical to the more humble 300E. Power output was a healthy 275 hp. While the car was not in the same league as the 500E, this proved more than adequate for high-speed autobahn cruising, which is what these cars do best.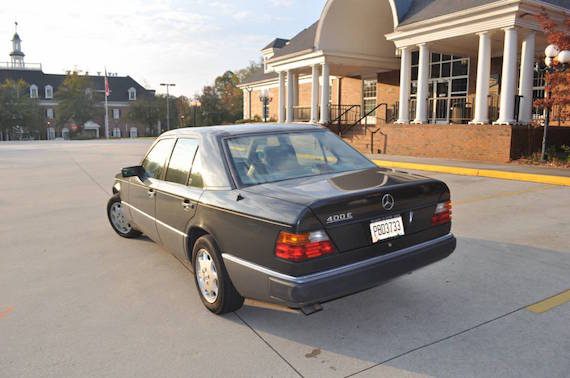 Year: 1993
Model: 400E
Engine: 4.2 liter V8
Transmission: 4-speed automatic
Mileage: 72,000 mi
Price: $6,000

If you are looking for a collection quality W124 then you have one here. It is not a 500E but you get a great quality car for fraction of the price.

Exterior: no dents or rust
Interior: no rips or cracking in the seats or dashboard
AC / Windows / Sunroof / Lights – all work
Mechanical – runs and drives good
Car comes with service history since 1993 + All Keys + All Manuals (both wiring harness changed)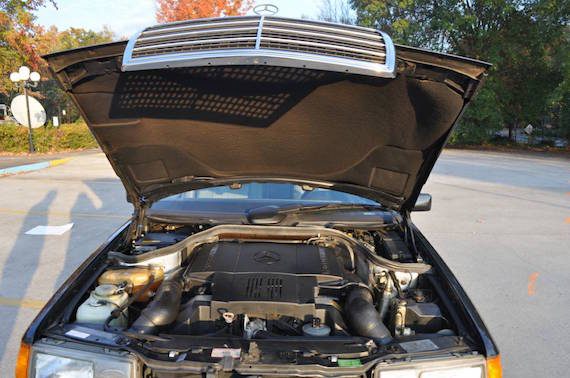 This '93 example presents nicely in what I assume is 199 Pearl Black (there is no VIN listed to check) over a gray leather interior. The car appears to be clean inside and out; even the hood insulation pad looks good (a crumbling or missing hood pad can be a sign of neglect). The seller claims that all the accessories work and that there are no mechanical flaws. The engine wiring harness – a well known weakspot on the W124, since it degrades over time causing all kinds of engine management problems -Â has already been replaced, another good sign.
Miles are low at 72k, indicating plenty of life left ahead. The car is priced reasonably at $6k and has been sitting on Craigslist for a while. If I were in the market, I'd offer the seller $5k and see what they say. This lovely 400E we featured back in August sold for about that, which I thought was a steal (I came close to making an offer on that one myself).
– Craig