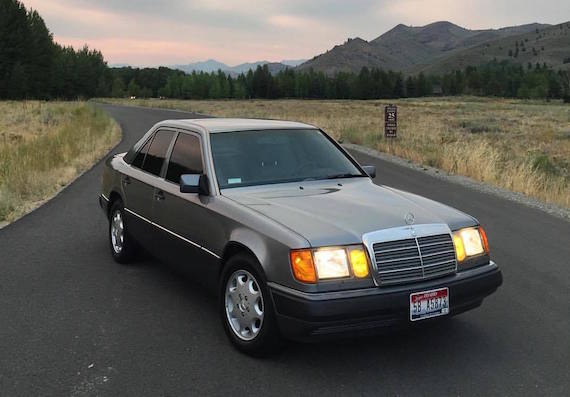 Over the past 20 years since I obtained my driver's license, I've owned six cars. That's not a whole lot for someone writing on a car enthusiast site. So when it comes to ownership experiences, my scope is a bit limited. However, the Mercedes-Benz 400E is a car I'm familiar with, as my father owned one for a time during my formative years. Replacing a 1992 190E 2.6 that was totaled in an accident, the 1992 400E that found its way into our household was an altogether different beast. It had the same Mercedes qualities we had come to know and love over the years. This was Mercedes' first crack at the V8, mid-sized luxury segment and while it might have looked a bit staid when it debuted, is styling has aged well. This 1992 400E for sale in Idaho comes to us from a longtime reader, Max, who has owned his fair share of impressive machinery. Sold new in Hawaii, this car has clocked 114,000 miles and is a rust-free, well-preserved driver.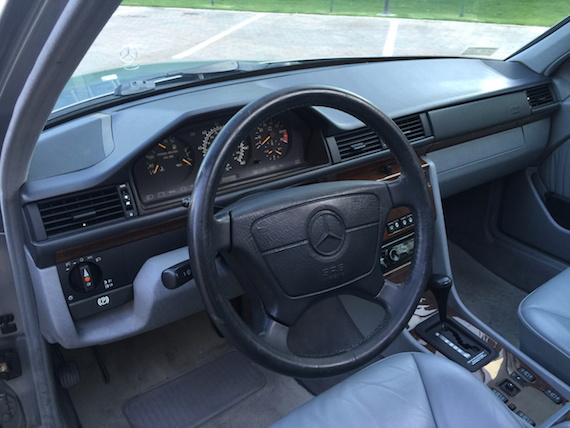 Year: 1992
Model: 400E
Engine: 4.2 liter V8
Transmission: 4-speed automatic
Mileage: 114,550 mi
Price: $5,495 Buy It Now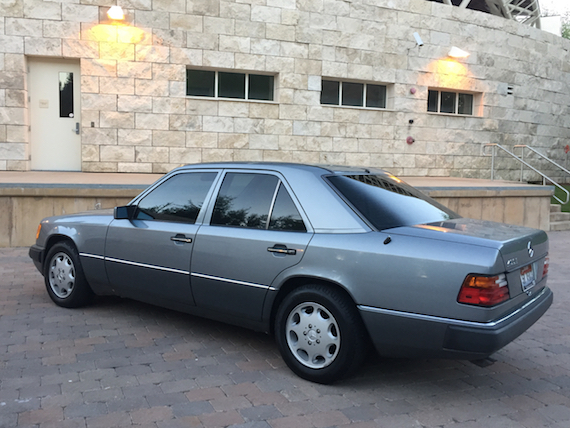 1992 400E
114550 well cared for miles
No leaks
All electronics work
No warning lights
Drives straight and fast!
Accident free
ICE cold A/C

I am presenting one of the best engineered Mercedes for sale. This example is in very good condition for its age. It has never been in an accident and there is no damage to the exterior or interior. This car was sold new in Hawaii where it lived with the original owner until 2009. That owner put 98,xxx miles on the car and clearly garaged it. I know what even the slightest signs of rust look like and this car has absolutely none of them. I am very picky and will never own a car with rust. After Hawaii the the car came to the North West. The paint is in very good condition and the interior reflects its quality. The wheels are original and are free from any major damage. Those are wrapped in Michelin tires with 70%+ tread life. The interior is in really good condition too. All of the electronics work as they should. The stereo has been upgraded to a hands free bluetooth unit. There are no warnings lights on the dash. This car is mechanically sound. AC blows cold. It does not leak or miss a beat. I had a pre purchase inspection preformed and am happy to share that document. I would hop in this car and drive it across the country. That being said I know a very professional shipping broker should you be interested in shipping it to your driveway.

NOTE: The wiring harness has been upgraded. I don't have a receipt but my MB specialty mechanic inspected them and said somebody recently did the upgrade.

Call Max. 208-720-8854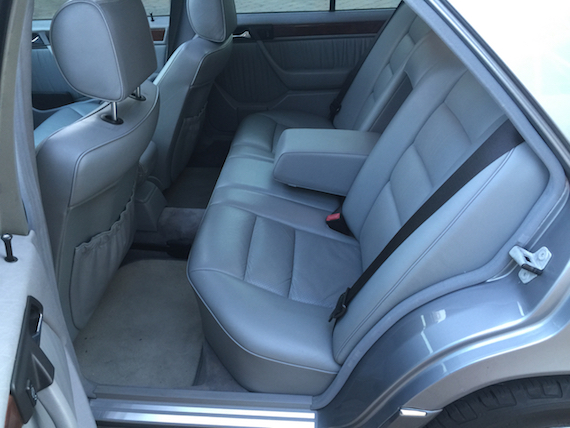 Having spoken to Max earlier this week, his plan is to move on to a Geländewagen after this, such is his appetite to sample the buffet that is modern classic Mercedes-Benz. Even though a V8 resides under the hood, the 400E can be run on a reasonable budget, provided you buy the right car. One need not be afraid of just over 100,000 miles on a W124, as these cars can clock three of four times that without breaking a sweat. Max did his homework before buying this car and bought the best one he could find. A pre-purchase inspection is available and the wiring harness has been replaced on this E-class, an important fix on these W124s. If you are looking for a 500E on the cheap, this isn't your car. The 400E and 500E are vastly different beasts. However, considering the combination of performance and durability in this package, all the while wearing the Three Pointed Star, the asking price here is a downright bargain.
-Paul