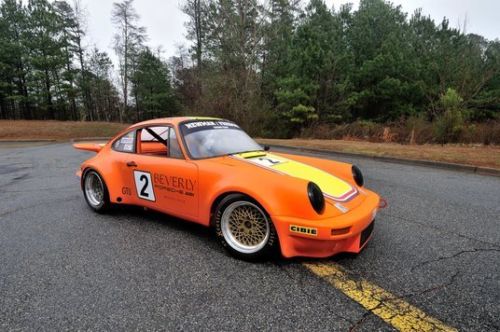 The ship wherein Theseus and the youth of Athens returned from Crete had thirty oars, and was preserved by the Athenians down even to the time of Demetrius Phalereus, for they took away the old planks as they decayed, putting in new and stronger timber in their places, in so much that this ship became a standing example among the philosophers, for the logical question of things that grow; one side holding that the ship remained the same, and the other contending that it was not the same.
The best part of 2,000 years ago, the Greek philosopher Plutarch questioned at what point an object began to lose its "originality". You've heard the story many times, probably as the hyperbolic 'Washington's Axe' parable. But though it's been two millennia since Athenian thought led the world, the question remains applicable today.
Take this Porsche 911S, for example.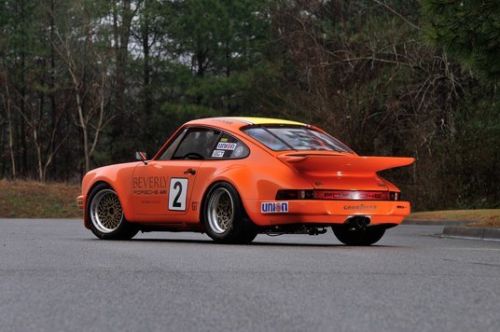 Year: 1974
Model: 911S
Engine: 3.0 liter flat-6
Transmission: 5-speed manual
Mileage: Not Listed
Price: $1,250,000 Buy It Now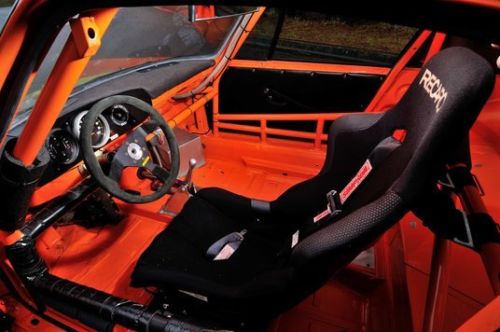 This is a very rare and special car with provenance. This car was raced by Paul Newman (the actor) during the 12 Hours of Sebring in 1977. This Porsche 911 was the subject of a multi -year restoration performed by a very well known Porsche race car shop in Wisconsin. The car is currently ready to race with some test miles on the 360 HP 3 liter engine.I realize that this 911 is an object of art and most likely will not be driven on a race course ever again, but one can only hope.

The car is in the Newman/ Freeman livery as raced in 1977 with the exception of the color. This car weighs in at a mere 2000 lbs and features all fiberglass RSR bodywork including doors, fenders, and decks. The vehicle is being sold with the 1977 body work included featuring the zues attached fenders all around. The spare bodywork is also included.

The race life of this car began in 1975 and was run competitively through the late 80's. This car was run in GTU GTO and O classes of IMSA. This car comes with a complete docier of the history, restoration, and ownership information including a Certificate Of Authenticity for the Newman Porsche 911 as well.

Serious inquiries may be emailed about this important piece of automotive art.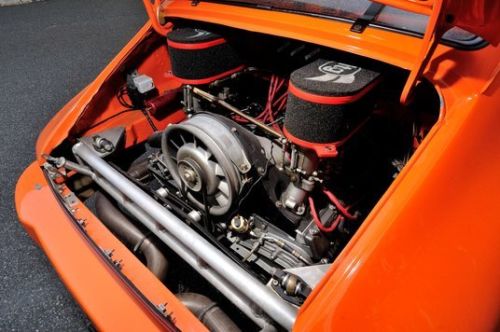 In the 911 world, it's easy to be sucked in by the photos of a freshly restored vintage race model. They're evocative, sexy, and beautiful. They stir images of another era. But in the world today, that dream costs; in the case of today's car it costs a lot.
But back to Theseus for a moment. The listing readily admits that the car isn't in the original color. What it hints at, but some research reveals, it that it's also not in its original bodywork. In fact, Paul Newman did drive this chassis (1035) at Sebring in 1977. However, the car was white with rear fender vents and a spoiler a bit reminiscent of the Mary Stuart Martini Racing RSR. The car performed relatively poorly, qualifying 40th and finishing 30th overall. Newman's association with the car seems to end after that drive, from what I can tell.
It was then apparently sold and raced by Bill Bean. Repainted, renumbered and now with closed rear fenders, it scored its best finish at Mid Ohio in 1978 (14th overall, 1st in GTU). It ran the same blue, silver and red livery through at least 1986, by which point it was looking quite tired. Some 30 years later and having raced for at least a decade, it's no surprise it was in need of a restoration.
But the question is not whether the car needed a restoration; I question if at this point it is the same car that Mr. Newman stepped in to. The new bodywork and color have adopted the more traditional (and quite popular) 911 RSR IROC look, right down to the color. But if the original body bits, engine, seat, steering wheel, and even color aren't present, at what point does it become a different car? Could an enterprising individual not buy the discarded bodywork, slap it on to a forlorn 911 chassis and similarly claim they were selling a piece of Newman history?
On top of that, the car was not a particularly successful chassis. There are two trains of thought here – is it beautiful as presented? Yes, certainly. Is it the car Paul Newman drove? In chassis number only. Is it worth 1.25 million dollars? I don't believe it is – not by a long shot.
-Carter