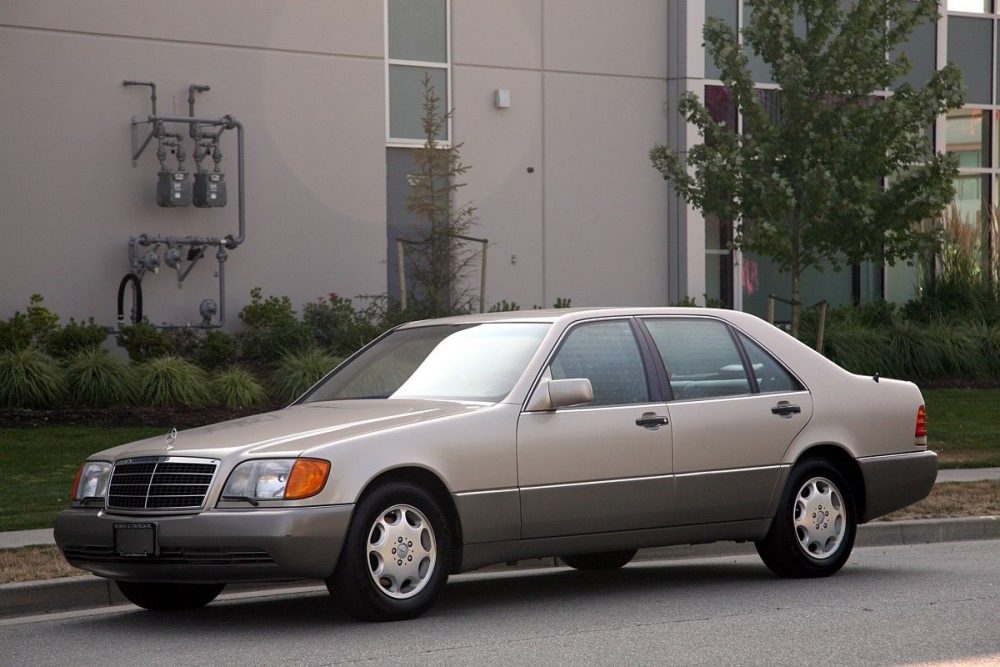 There is something to be said about understated cars. Look at the current offerings around the automotive world and it seems like every single car has to be edgy and aggressive just to move the needle a little. Hell, look at the new Toyota Camry. This was a car that was the almost the literal definition of conservative and blending in, but now it has so many hard edges and design quirks that you'd think the designers at Toyota have gone crazy. It isn't just the Camry, it is almost every other new car out there as well. A new Honda Accord? Random lines and curves going everywhere. Don't get me wrong, there isn't anything really incorrect or bad about these cars, they are actually quite good cars, but subdued they are not. Sign of the times, I suppose.
That brings me to today's car: the Mercedes-Benz W140 and this specific 400SEL up for sale in Canada. I've looked at more W140s that I can remember right now but this one has me looking at it a little differently for some reason. Maybe it is the Smoke Silver Metallic paint with the contrasting lower molding, but everything on the exterior of this car (outside of the hood star) just functions without any drama. The way that Mercedes shaped the end of the hood to cover up the wipers for less drag and a cleaner look. Even the taillights are molded the way they are because Mercedes studied how this specific design was easier to see as opposed to just a flat surface. All this is just the tip of the iceberg with the W140. I guess they didn't spend a billion dollars to develop this car for nothing.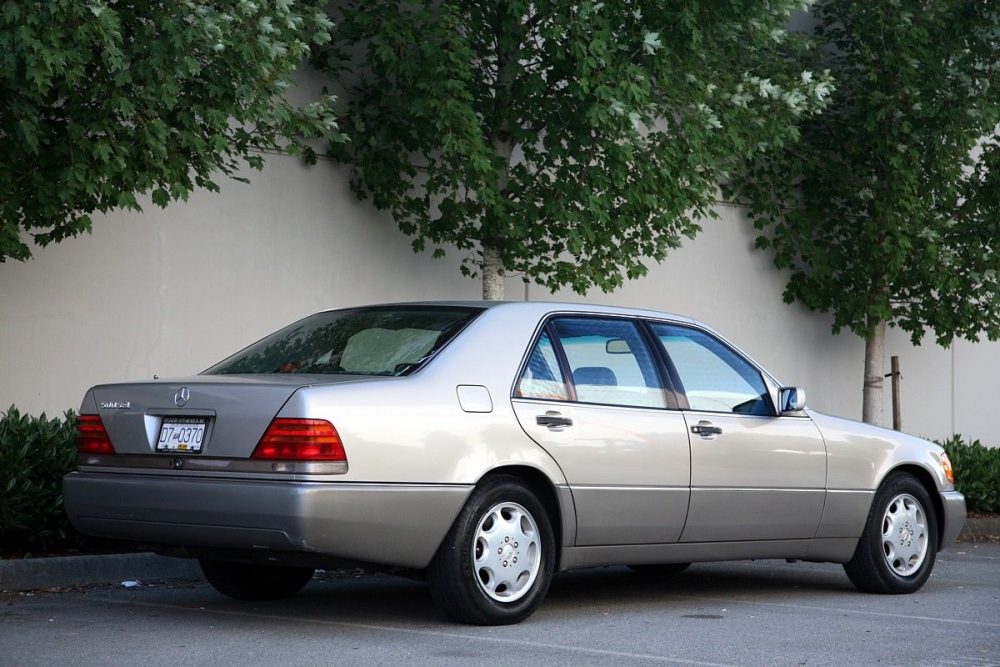 Year: 1993
Model: 400SEL
Engine: 4.2 liter V8
Transmission: 4-speed automatic
Mileage: 71,600 km (44,490 mi)
Price: Buy It Now $11,900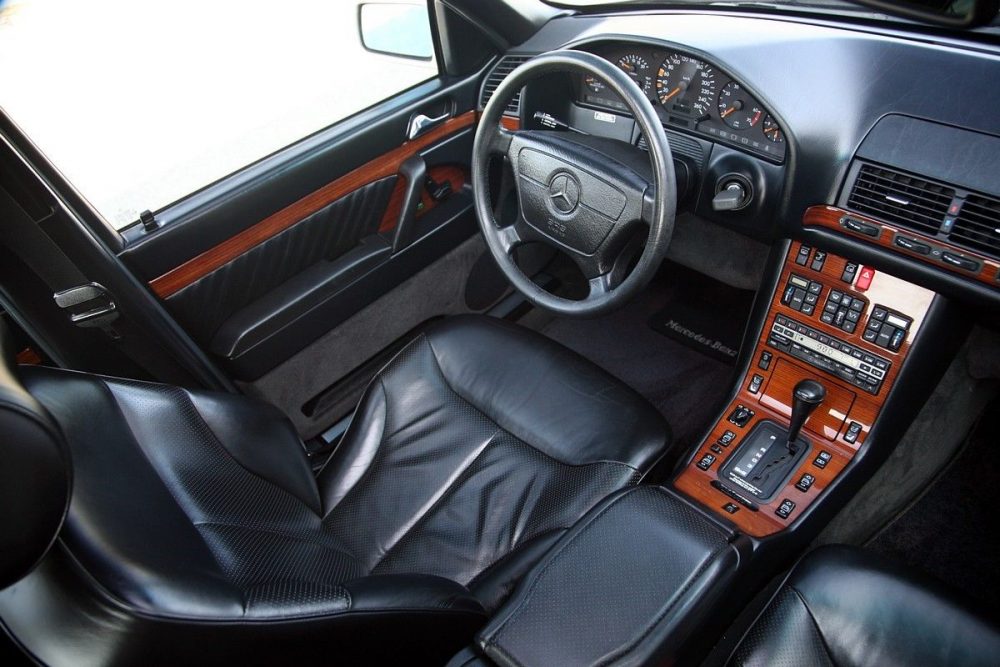 This is a very low mileage, very well preserved 1993 MERCEDES BENZ 400SEL. One owner, only 71,600 Kms (44,500 Miles) since new. It was sold new in Vancouver, BC Canada and it has lived pampered life, always garaged, always serviced on time. The paint, interior, everything is in excellent condition. There is a slight damage om the right rear quarter and door, please see last picture. Everything works, including the AC, windows door locks, etc. The tires are Michelin and the thread is deep. The car is currently registered in British Columbia, Canada. It drives great – powerful and smooth. Service history from Mercedes-Benz dealer is available. A few thing of note – the wiring harness was replaced by Mercedes dealer, the throttle actuator was replaced as well. As it can be seen from the photographs, it is excellent, well-preserved condition. Perfect?? – No, but pretty close.

Complete safety and mechanical inspections were performed on this vehicle as part of our reconditioning process. This vehicle is fully operational and can be driven anywhere. No oil leaks.

For more information, or to schedule viewing appointment in Vancouver, please call Splendid Automobiles Inc. (604) 516-6002

Independent party pre-purchase inspection at your expense prior to bidding is welcomed and encouraged.

A NOTE TO OUR USA CUSTOMERS: As this vehicle is over 25 years old, it is exempt from US EPA and DOT compliance requirements. It is fully admissible to USA and NO modifications are required. California is OK as well. We can assist you with shipping arrangements worldwide. Canadian residents are required to pay GST, BC residents pay PST and GST. No tax will be collected from non-Canadian residents.

AND A NOTE TO OUR EUROPEAN CUSTOMERS: Shipping to UK and mainland Europe is about $2,000 in a container, we can help with the shipping process.

We ship worldwide.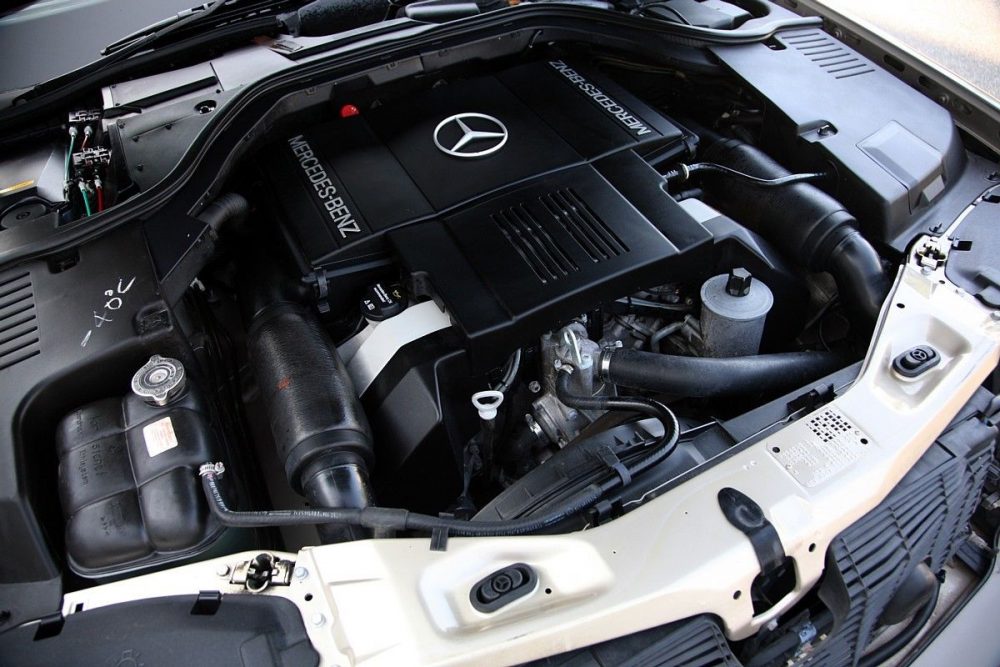 Yes, the exterior of this car shines well and is very clean for its age, but the real prize is what is inside this 400SEL. It is almost a time capsule with how well everything has been preserved and taken care of. This truly shows you what was so great about a brand new S-Class from this era and why people paid so much money for them. Every single button has a place and function without looking messy or clutted. No quirky designs or giant knobs, just mechanical bliss. Is this a 100% perfect car? No, but it is close. The 500SEL badge is really odd and it has some scuffs on the bumpers along with the rear door. Other than that, I really think this one is a gem.
The value on this one is a bit tricky because it is a Canadian-spec car. It is old enough to be legally imported into the United States with just a couple of pieces of paper, but it always going to have that KM gauge cluster. If you want a W140 that is going to be a collector car that you can still enjoy from time to time, this is the kind of examples that will do well in the long run. It isn't a Grand Edition or S600, but it is great because it shows what was, not what currently it is after many hard years of work. I don't think the $11,900 asking price is too out of line, but I'm never one to pay full price. I think anything under $10,000 you could say it was well bought, but in the mid-teens I'm probably looking for a S600. No knock on this car though because it really is a true gem.
– Andrew