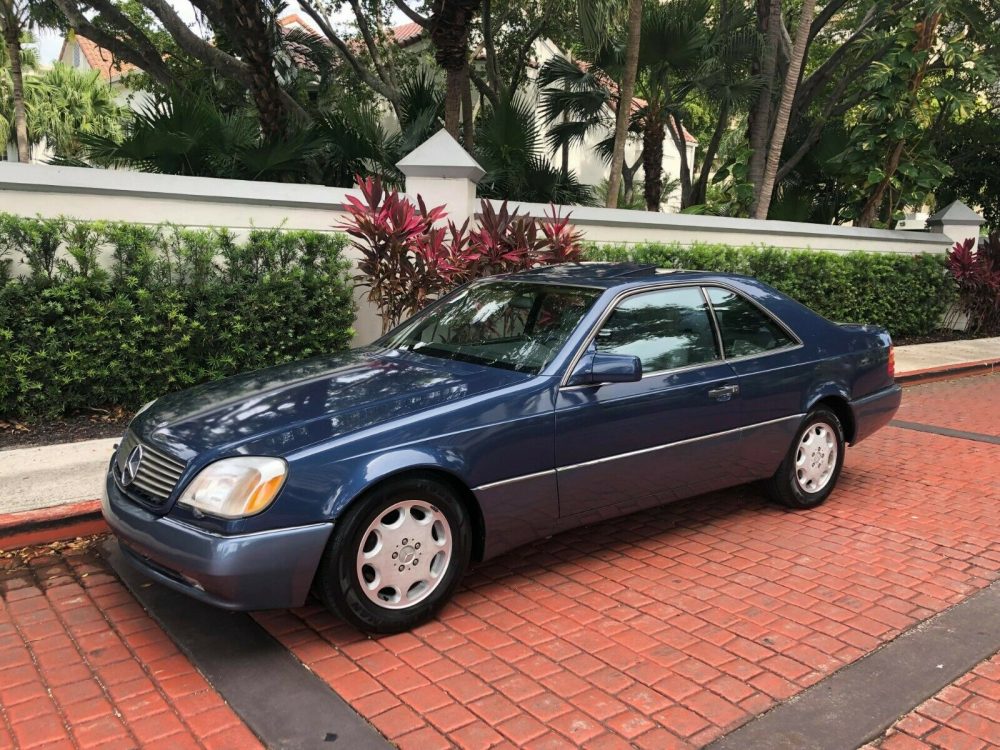 Update 8/18/19 – this 500SEC sold for $4,600.
I still get wishy-washy on the Mercedes-Benz W140 Coupe. Sometimes I think it looks great, other times I think it looks very odd. Yes, a lot of that has to do with the wheel and tire combo, but maybe my argument is that it shouldn't come down to what wheels and tires a car has to determine if it looks good or not. The reason this comes up is because I came across a very interesting 1993 500SEC up for sale in Florida for a couple of reasons. First, it is painted in the very rare Nautical Blue Metallic. Second, it only has 98k miles on the odometer. Lastly, it is relatively cheap. Although that is probably for a reason.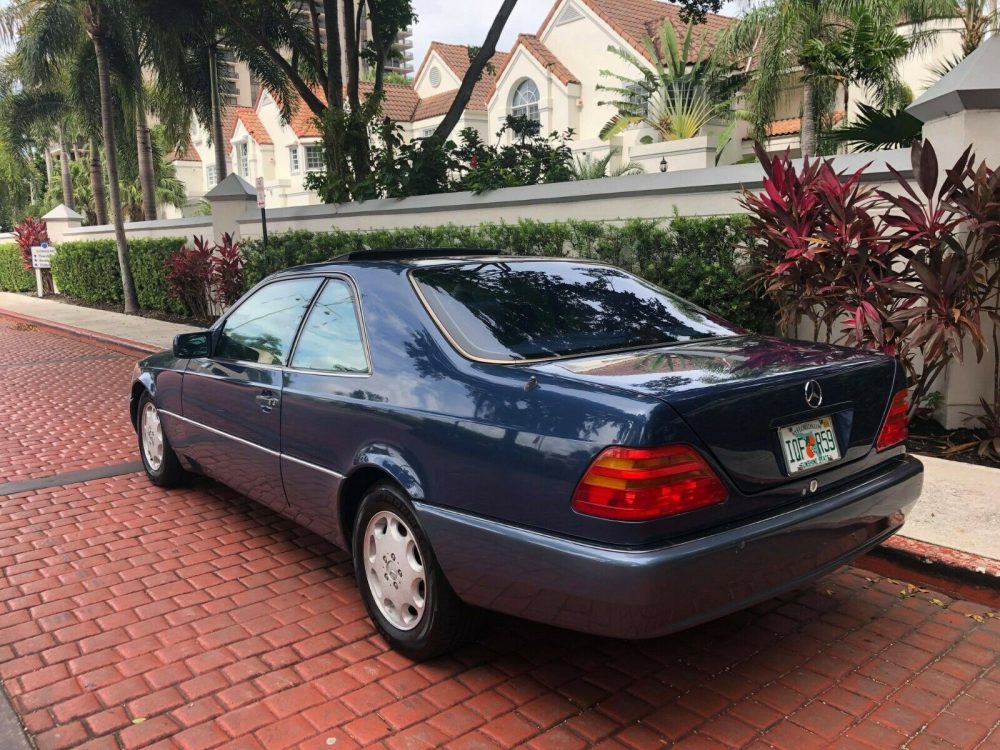 Year: 1993
Model: 500SEC
VIN: WDBGA70E8PA142163
Engine: 5.0 liter V8
Transmission: 4-speed automatic
Mileage: 98,000 mi
Location: Hollywood, Florida
Price: Buy It Now $4,900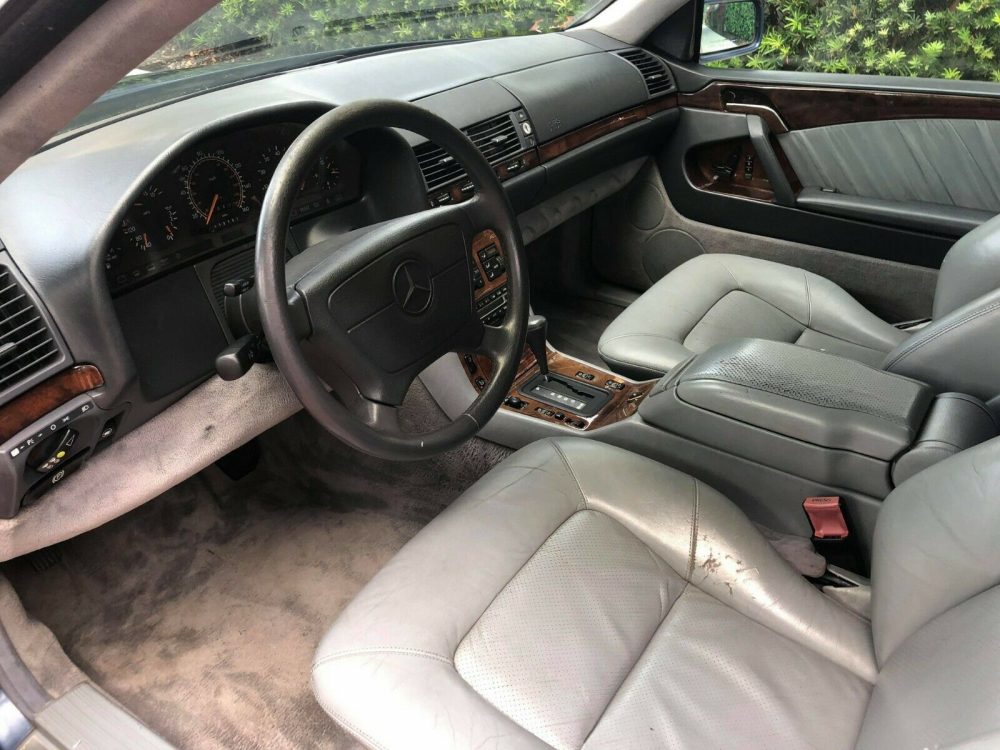 For sale is a 1993 Mercedes S500 Coupe V8 in classic blue Benz with a grey leather inside and has 98k miles on it.
It comes with all history papers from a day 1st ! Also original hat from the first owner who get it from showroom when he bought the car in 1993.
It is full option car, even the middle mirror is electronic.
It's in good shape. Hood section is like from factory!

Garage kept.
Original cover
2 keys
AID KIT
Spare tire
Accident free
I have spare front grill, will give you and, also headliner needs to be done.
Clean Title on hand
$500 deposit FIRST !!!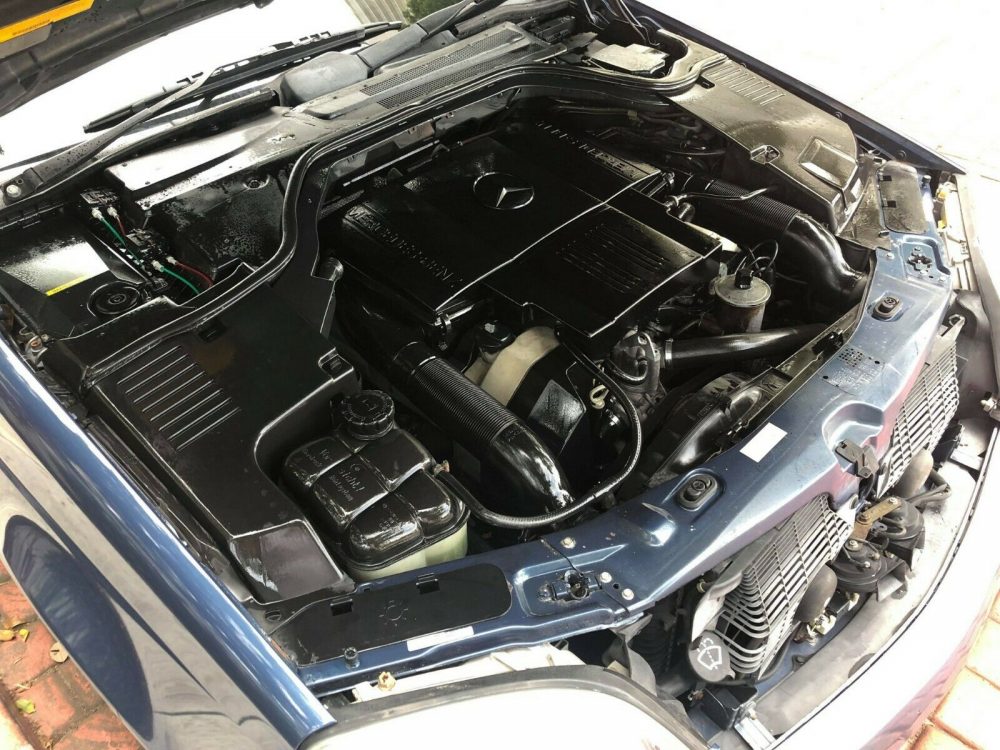 I was all for this car until I saw the condition of the interior. For such a cool exterior color, the beat up interior took all the wind out of my sails. I'm sure you could source some stuff to clean it up, but this one looks like it has some issues. The headliner is noted as needing replaced, the expensive front grill is also busted up, and the SRS light is on. Open the hood, and someone dumped about three bottles of the tacky detail spray over all the plastics that ends up feeling like a two liter of Coke dumped all over your kitchen floor. I'm willing to bet the SLS rear suspension isn't up to par and a bunch of other various suspension bits are in need of refreshing.
The car is only $4,900, but even at that I'd probably pass. The "projects" like these are becoming less and less appealing to me as I get older, and I'd much rather just pay up front for a clean one to begin with. Surely this one has a little bit of potential and the color is something that I rarely see, but as it sits I think you can probably do better. Hopefully someone can save it.
– Andrew