Back in 1993, if you hopped down to the local Mercedes-Benz dealer and asked for a 600SL, they'd gladly give to you — in exchange of giving them almost $130,000. If you somehow were dissatisfied with the car in terms of performance, you called up Mercedes super-tuner RENNtech and told them to do their thing with it — in exchange of another $60,000. Now doing some quick math here, we are at a grand total of around $190,000. Keep in mind we are still talking in terms of 1993 money. To put that in perspective, that's over $316,000 in 2016 dollars. And you thought a drug addiction was expensive! So what did this insane amount of money buy you?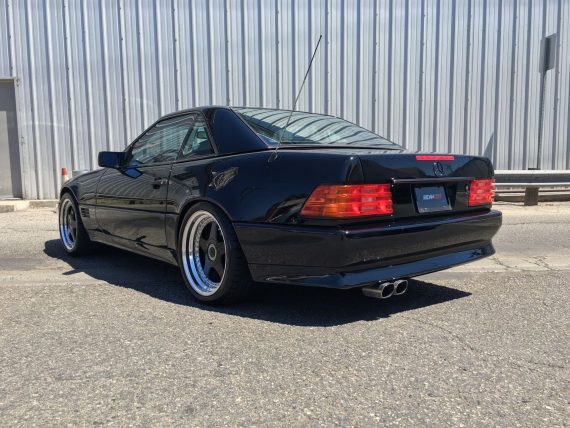 Year:Â 1993
Model: SL700 RENNtech
Engine: 7.0 liter V12
Transmission: 4-speed automatic
Mileage: 44,000 mi
Price:Â $44,950 Buy It Now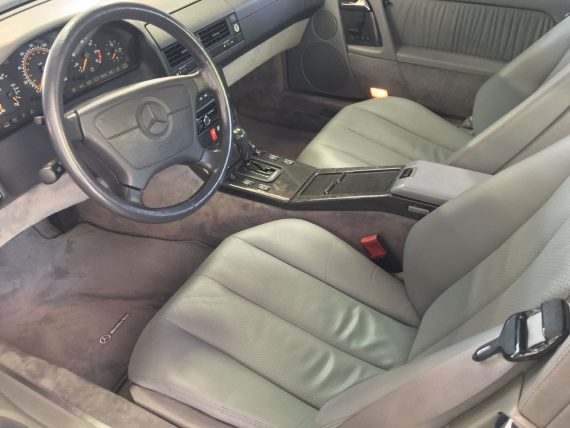 This is one of only three SL700's ever made from Renntech with the 7 liter conversion making it ultra rare. I
It's got the full treatment from front bumper to bespoke tailpipes!
I have the original article on this very car. 2 owners in 25 years. 44,000 original documented miles and a clean Carfax.
All factory services have been performed from A-Z within the last 12 months as well as a fresh service and complete check-up at RennTech!

The V12 sounds incredible! 525 HP up from the factory 389, Suspension upgrades, RennTech/Brembo Brakes, RennTech custom wheels, Full carbon fiber interior, Brand new headliner, New floor mats, Ultra clean seats. Over 75k invested in 1994. AC blows super cold. Tires have 70% tread left. Bluetooth/satellite radio head unit.
Needs nothing. Drives great and ready to go down to the fresh detail!

Looking for a nice home for this rare classic.

Fell free to contact Sam for any details or questions…310-600-1850 or samahdoot@gmail.com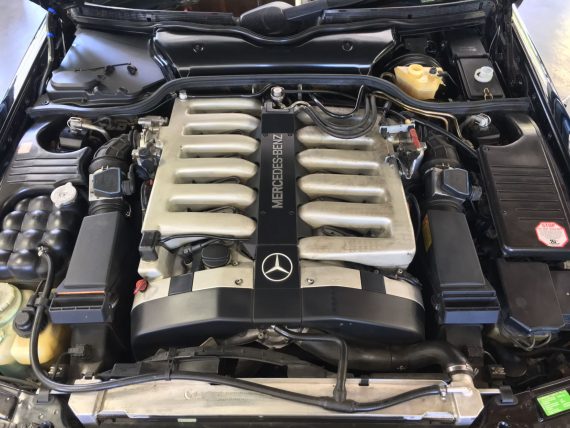 It bought you 525 horsepower. But that wasn't it. RENNtech touched everything in this car. Suspension, brakes, first-gear start, ASR defeat, giant OZ wheels, modified body work, carbon fiber interior. This particular car has a note from RENNtech mentioned that they would guess it has closer to 550 horsepower. Â You could say you got your $60,000 worth. This SL700 is one of three built, as RENNtech earlier did 6.0 V8 cars and later did 7.4 V12 cars for the R129/W140 chassis. Located in Los Angeles, the 1993 presents rather well with no issues besides some paint that needs correction. The full RENNtech and service history is a nice thing to have if you are a potential buyer.
Well, what about price? Cars like these are a really tough sell. Sure, they are "worth" a bunch of money over a regular $10,000 SL600. But who is going to pay it when that money can buy so much more. These aren't likely to appreciate in value any time soon, so the investment reasoning is out the window.  A buyer needs to have the criteria of loving the R129 enough to pony up tens of thousands of dollars. I love the R129 but am I going to spend over $25,000 on one? Hell no. Because the difference between a 400 hp SL600 and a RENNtech SL700 isn't worth tens of thousands of dollars. But hey, I guess this seller just needs to find that one buyer out there for this car — which is what we all say to ourselves when selling a car.
– Andrew