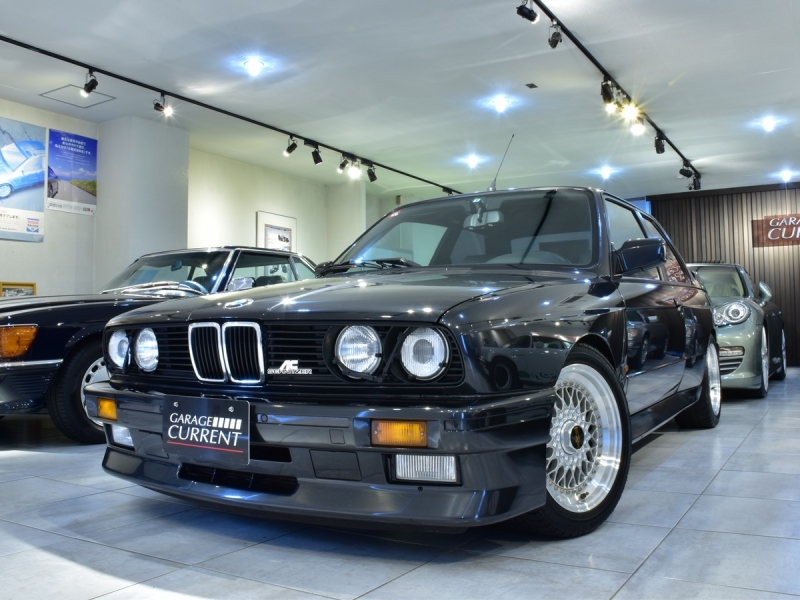 Though ultimately not as well known as Alpina, AC Schnitzer replaced the more famous brand a the defacto factory race team in the late 1970s and 1980s. To capitalize on their success at the race track (including the successful campaigns in the DTM), in 1987 AC Schnitzer launched their first brand-specific model based upon the new E32. That was followed by a more sporty E30-based model, dubbed the ACS3 Sport in 1989. It was available based upon either a normal 3-series, or those with a bunch of dough could opt to allow Schnitzer to modify their prized M3. And modify it did; subtle changes outside included revised mirrors, a light change to the rear end and a single-wiper conversion to really channel the DTM spirit. Wheels were either 17″ multi-piece Schnitzer design, or the ever-popular BBS RS model in 16″x8 or 9. As Alpina did, Schnitzer included their own steering wheel (4 options available), a numbered plaque, bespoke suspension 20mm lower than the standard ride height, and a unique rectangular-tipped exhaust. However, the real treat was the full 2.5 conversion, which really packed some extra power in the S14. Schnitzer brought the total displacement to 2,431 cc – just shy of the 2,467 BMW themselves would produce in the 1990 Sport Evolution. Coupled with a revised DME, the S3 Sport 2.5 produced an impressive 245 horsepower. They are exceedingly rare to come across, but our reader Daniel spotted this fully converted 1988 example for sale: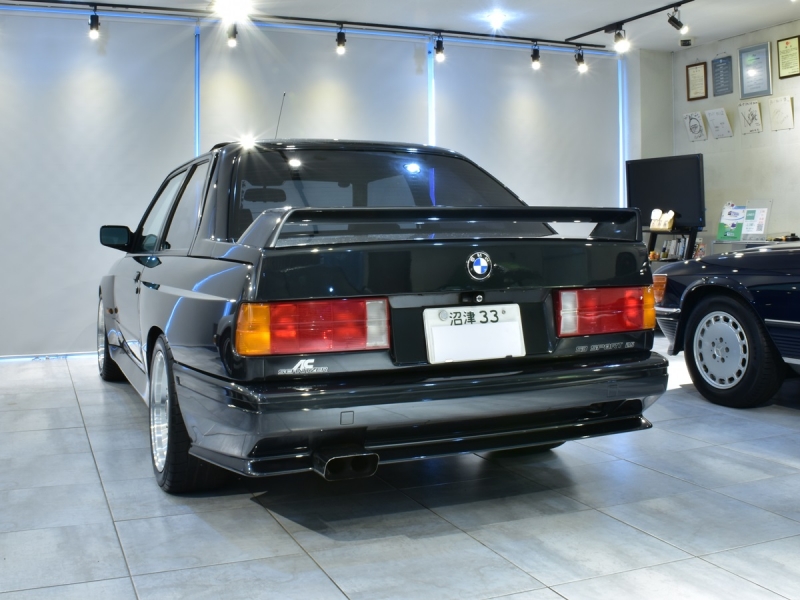 Year: 1988
Model: M3 S3 2.5
Engine: 2.5 liter inline-4
Transmission: 5-speed manual
Mileage: 73,000 km (45,360 mi)
Price: More than you likely have
1988 BMW M3 (E30) AC SCHNITZER M3 S3 SPORT 2.5 / Discontinued models /
vehicle inspection: 2017.4 / 73,200km / left steering wheel / 5-speed MT /
Exterior color: diamond black metallic / interior color: gray leather /
power steering / power window / air conditioning / ABS / central locking / electric adjustment door mirror /
heated seats (the driver's seat, the front passenger's seat) / sunroof (tilt and sliding) / rear wing /
16 inches (rim width: 8J) original wheel (225/45R16) / fog lights (front, rear) / audio / ETC /
genuine tool / jack / spare tire / no-accident /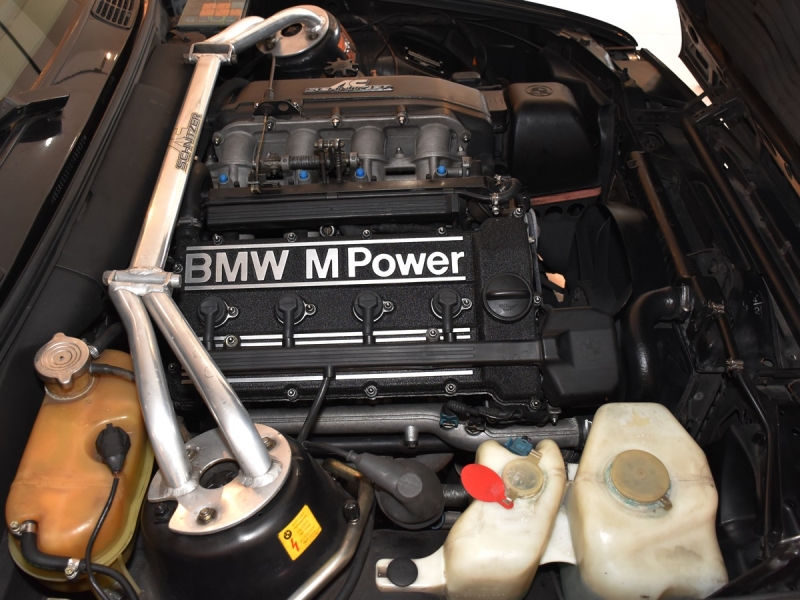 Little is offered about the particulars of the car, though the interesting "OOOOJ" plaque could mean this was either a pre-production 1988 test car, or more likely a car that was converted after purchase. This car sports the option BBS wheels rather than the signature Schnitzer 5-spokes, and other changes from the standard S3 Sport appear to be the omission of the DTM-inspired mirrors but it does have the single wiper conversion. It appears to be running the Type 1 360mm Schnitzer steering wheel, but it's not clear if it also has the pedal set. Otherwise, the car runs a more stock interior configuration than you're used to seeing in Alpinas. Now, pricing – to be honest, it is hard to say. Condition appears to be great, the car appears period correct, and this is a very rare and potent configuration. However, I'd wager it won't be worth what a pristine original Alpina B6 3.5S or even original Sport Evolution would be valued at. Still, this is rarefied air for the already dear E30, and my guess is the number this car is asking is in the 6-figure realm. Sort the history out, and if it's a correct example you'd be one of the very few with a quite special M3.
Thanks to our reader Daniel for the great spot!
-Carter