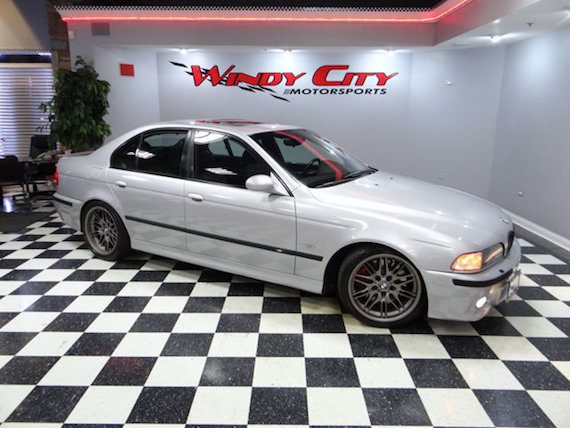 Over the last couple of weeks, I've featured cars more modern than my predilection for '80s German metal typically allows. Two were cars I've dreamt about owning since they were released, both in gorgeous deep-blue hues: the E39 M5 and MkIV R32. The Le Mans Blue M5 was an excellent, 75k-mile example with the sumptuous Caramel leather but came at a steep price – over $32k. The Deep Blue Pearl R32 had about 100k miles and asked $15k – a far cry from its MSRP and seemingly a good value for the performance. Today's M5 throws the viability of either of those cars into question, bringing the many impressive strengths of the E39 M5 but at the same price as the R32. BMW maintenance may run more than VW, but it's not like the MkIV is known for being bulletproof. With Tubi exhaust you'll even be able to drown out the R32's VR6 grumble while you enjoy luxury the VW could never match. It's not the most attractive combo – silver on black/grey pales in comparison to the rich blue/caramel – but it's a truckload of performance for the money.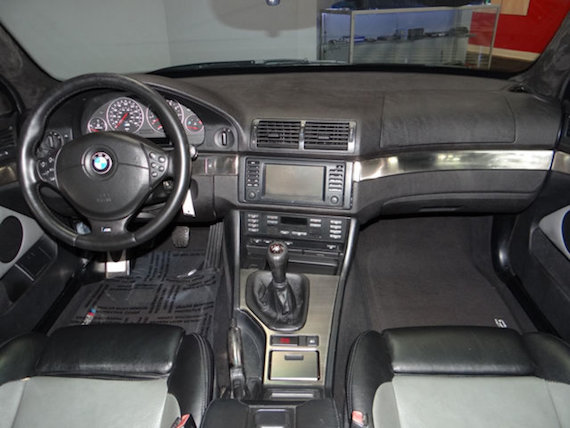 Year: 2000
Model: M5
Engine: 4.9 liter V8
Transmission: 6-speed manual
Mileage: 116,000 mi
Price: $14,999 OBO

We at Windy City Motorsports are very pleased to offer for sale this super clean 2000 BMW ///M5 E39 sport sedan.

***4.9 V8 ///M Powerplant Producing 400HP & 500lt.lbs Of Torque!

***6-Speed Getrag Manual Transmission

***Lightened Flywheel & Upgraded Clutch

***Tubi Style Stainless Steel High Flow Exhaust System ($2,900!)

***H&R Sport Lowering Springs

***Widescreen GPS Satellite Navigation

***2-Tone Sport Leather Interior Package

***Heated Leather Seats

***Park Distance Control

***Power Rear Sunshade & Roller Blind Side Shades

***Alcantara Suede Headliner

***Tow Hook Mounted Front License Plate Bracket

***Black Shadow Grilles

***Runs & Drives STRONG & Sounds Amazing!

***Carfax Certified Vehicle!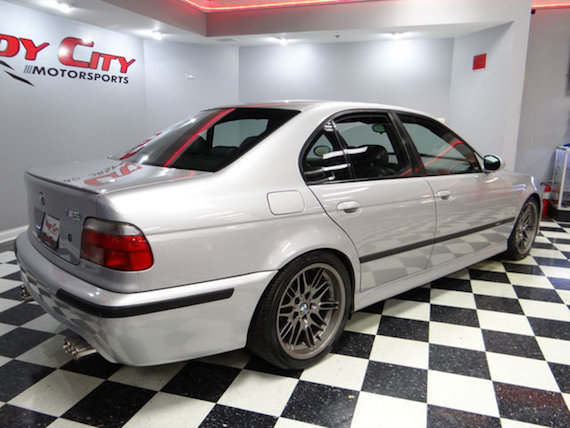 I'm very interested to hear how the owner gained over 100 lb-ft of torque while the horsepower remained the same! (In reality, the S62 made 500Nm of torque, which is 374 lb-ft). With the clutch, suspension, and exhaust, I'd want to get a little more history of its use before jumping in. It could just be an enthusiast who wanted a little extra out of the excellent chassis and likes the loud pedal living up to its name, or maybe its been ridden hard for 116k miles and put away wet, ready for the new owner to foot the maintenance bill in a few thousand miles. If you're feeling handy and confident that the maintenance won't require invasive surgery at a dealership, $15k leaves a significant amount of room before this stops being a good deal.
Seeing a rusty-ass E28 M5 go for almost $15k in a no-reserve auction has me reevaluating M5 values. Even before the electric car revolution takes full hold and we relish a couple more decades of internal combustion, there's plenty of agreement that the E39 M5 is the best sports sedan ever made. Getting one at $15k will sound like one hell of a fish story in a few years.
-NR