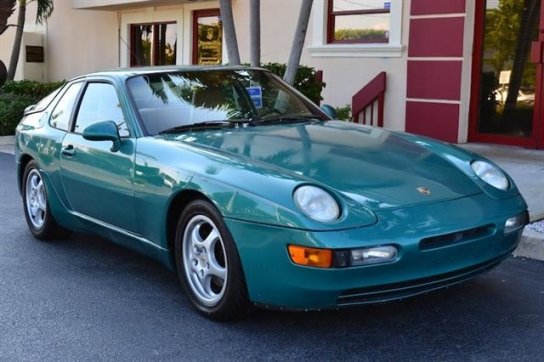 Cars are much more than the sum of their parts. They are touchstones in life and can bring back fond memories of years gone by. It's the cars that hail from the early 1990s that do this for me, right around the time I was learning how to drive. Before the days of the Internet, I would peruse the pages of car magazines and lust after the Porsches I'd come across from the period. Especially the 968. There was something about this car that hooked me. A lot of the attraction was due to its rarity in comparison to the ubiquitous 911, being a sort of "alternative" Porsche but keeping the hallmarks of what drew people to the brand. Thankfully, the 968 is a relatively affordable proposition today and remains high on the list for me. When I find myself in a situation with more plentiful parking, this could very well be the brother to my R53 MINI Cooper S.
John from flüssig magazine brought this Wimbledon Green 968 Coupe to our attention. Much like the 1993 928GTS we featured last month, this is one of those eye catching colors from the heyday of colorful Porsches. After speaking with Jeff Coe, 968 guru and owner of the Mint Green 968 Cabriolet, he learned this particular 968 Coupe was one of nine produced in this color combination with these options.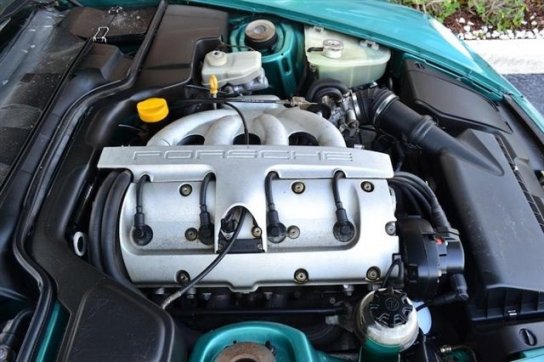 Year: 1993
Model: 968 Coupe
Engine: 3.0 liter inline-4
Transmission: 6-speed manual
Mileage: 50,929 mi
Price: $11,995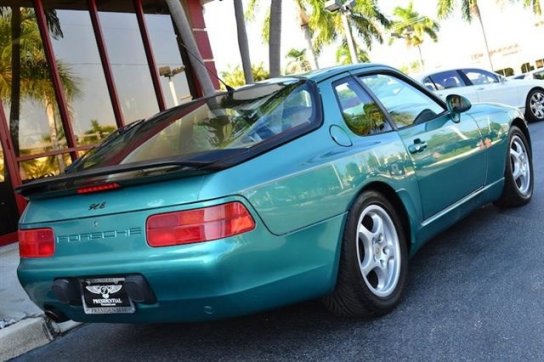 OVERVIEW
This 1993 Porsche 968 Coupe features a 3.0L 4 CYLINDER 4cyl Gasoline engine. It is equipped with a 6 Speed Manual transmission. The vehicle is Green with a Beige Leather interior. It is offered As-Is, extended warranty is available.

1993 Porsche 968 Coupe
6-Speed manual, Clean Carfax report, leather seats, new radio, all accessories operable including the air conditioning, power seats, and power windows. Call for more details.

FEATURES and OPTIONS
This vehicle comes equipped with Air Conditioning, Climate Control, Cruise Control, Power Steering, Power Windows, Power Door Locks, Power Mirrors, Leather Steering Wheel, Power Drivers Seat, Power Passenger Seat, Clock, Tachometer, Sunroof, Moonroof, Driver Airbag, Passenger Airbag, Security System, Rear Defogger, Fog Lights, AM/FM, Cassette, Leather Interior Surface, Heated Mirrors, Rear Wipers, Vanity Mirrors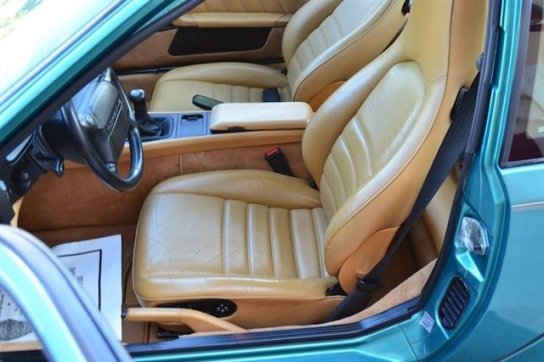 The ad copy for this car is a bit sparse and there's no mention of history or records, so a thorough PPI would be in order for anyone considering it. However, the condition seems consistent for the mileage and it's not everyday that you see a 968 in Wimbledon Green. It might not be to everyone's taste, but I think it is an attractive, period correct color. If everything checks out, the price on this one is rather reasonable, making me kick myself that I don't have an extra parking spot at the present time.
-Paul