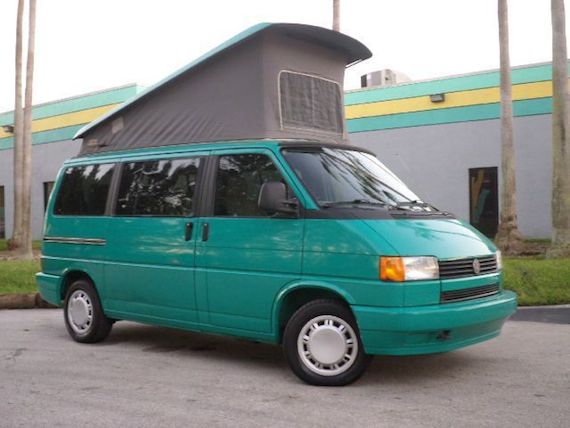 Let's face it. Vans are not normally considered the coolest genre of vehicles. But with Volkswagen forbidding US customers access to their most recent Transporters and the commonality of the SUV, the Eurovan, as it was known stateside, has gained a bit of a cult status in the US. While the version equipped with the VR6 engine might be fresh in our minds, a few were sold here in the early part of the 1990s with a 2.5 liter inline-5 cylinder engine. This Eurovan for sale in Florida looks very 1993 with its shade of green and is one of the early examples equipped with a 5-speed manual gearbox.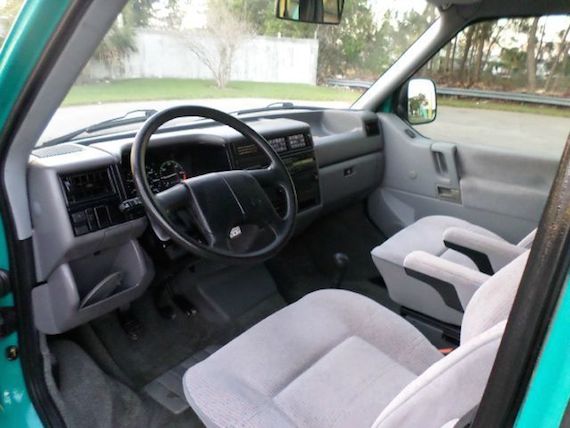 Year: 1993
Model: Eurovan MV Westfalia
Engine: 2.5 liter inline-5
Transmission: 5-speed manual
Mileage: 104,113 mi
Price: $13,250 Buy It Now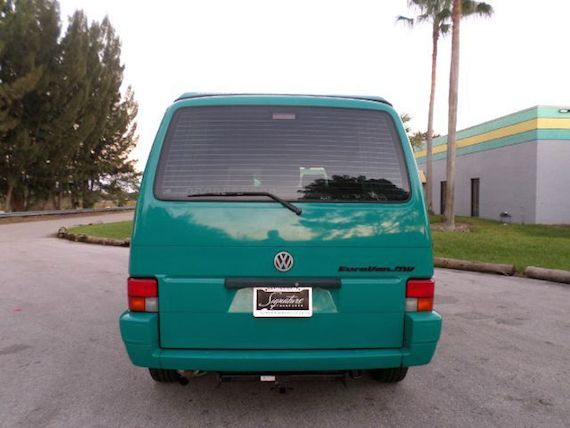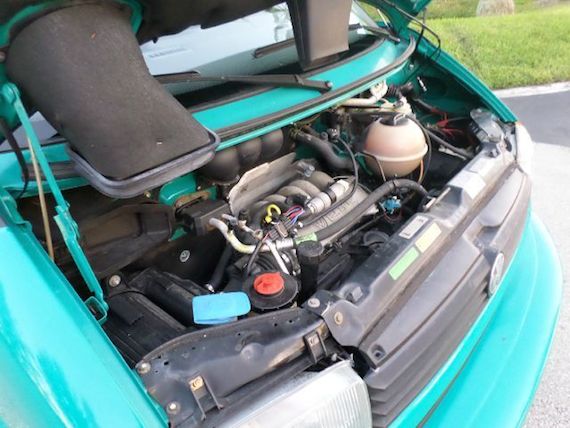 The 2.5 liter engine in this Eurovan wasn't known for its performance abilities with only 110 horsepower on tap. With the added weight of the Westfalia package, don't expect to reach your vacation spot in short order, then. T4 prices haven't quite caught up with those of the T3, so with a large dent on the drivers side and nary a description from the seller, this one will probably have a bit of difficulty finding a new home at the current ask.
-Paul