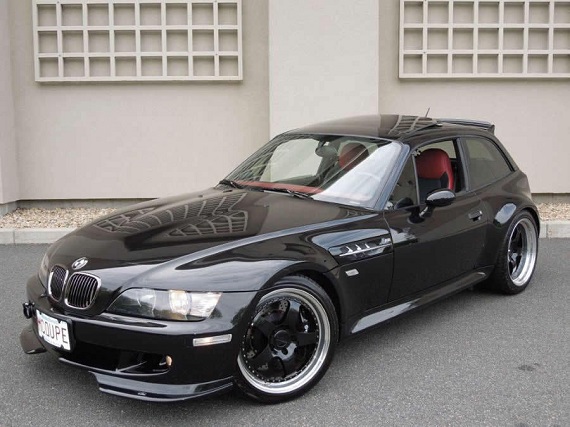 The S54-equipped M Coupe seemed destined to be a collector car right out of the box. With a limited number produced, almost immediately enthusiasts began numbering their cars – there are, in fact, websites that are specifically dedicated to determining just how rare your M Coupe was. In the case of today's example, it's a claimed one of nine, and that's easy to believe – because boil down the multitudes of combinations that were made with the E36/8 M Coupe, and you'll soon discover that they're all one of a small number. But this particular M Coupe is even more rare than most, with a host of Dinan and AC Schnitzer upgrades and some of the lowest miles on one today, with only around 1,000 miles a year accrued:
Year: 2001
Model: M Coupe
Engine: 3.2 liter inline-6
Transmission: 5-speed manual
Mileage: 13,400 mi
Price: $53,000 Buy It Now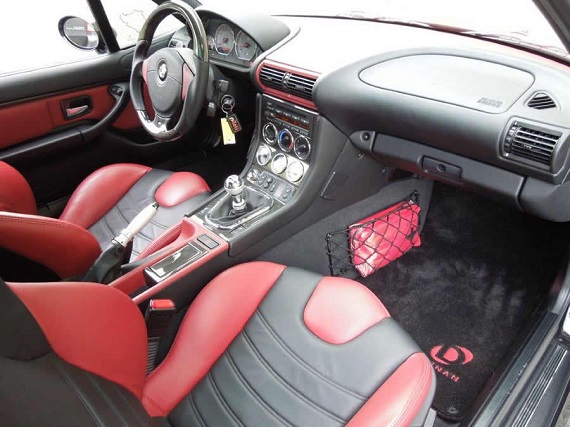 For the discerning collector or avid enthusiast, this coupe is sure to please. This is a rare opportunity to own a one of kind M Coupe with no expense spared with the numerous upgrades that separate this car from any other Coupe I have seen. All original body panels, paint and all matching VIN's. This coupe is in flawless condition inside and out. Aside from the low mileage and pristine condition, the value of this coupe is in the premium authentic modifications from the most highly sought after manufacturers and installation/maintenance by renowned Turner Motorsport.

The AC Schnitzer interior and exterior upgrades were installed when the car was purchased and are no longer available. They include carbon fiber inserts in the doors, dash and console as well stick shift. Emergency brake, dead pedal, clutch, brake & gas pedals to finish off this one of a kind look. The exterior was spared no expense with the AC Schnitzer fog lights, front splitters and type 2 rear spoiler not to mention the Kinesis K58 3-piece wheels, Dinan Exhaust system and 3M Clear Coat front bra to prevent rock chips.

No expense was spared on the Dinan upgrades which include most every upgrade available for this make. They include the following:

Dinan upgrades
Rear Differential 3.73 which is amazing when coming off the line
High Flow Throttle Bodies
Exhaust System
High Flow Cold Air Intake
Strut Brace
Stage 4 software
Camber plate kit

Other Upgrades
Kinesis K58 3-piece wheels
H&R coilovers
3M Full body clear vinyl
Brembo GT big brake kit
Black powder coated calipers
Braided stainless steel lines
HMS Motorsport harness bar
Schroth harnesses

Custom made leather wrapped with M stitching is a one of kind steering wheel made for this car. The pictures show the unique details of this steering wheel.

AC Schnitzer
Front Splitters
Fog lights
Type 2 Rear Spoiler
Dead, clutch, brake & gas pedals
Emergency brake handle
Carbon fiber interior trim

Please note: recent upgrades for a cost of $2,000 include window tinting and HID highlights with exotic purple look with LED parking and turn signal lights

Price: $53,000

This rare car only 1 of 9 made with the low miles support the price I am asking not to mention the $30,000 in one of a kind upgrades that truly place this car in a class of its own. Unfortunately due to a rotator cup injury that prevents me from enjoying it any longer is why I have decided to let go of this dream car.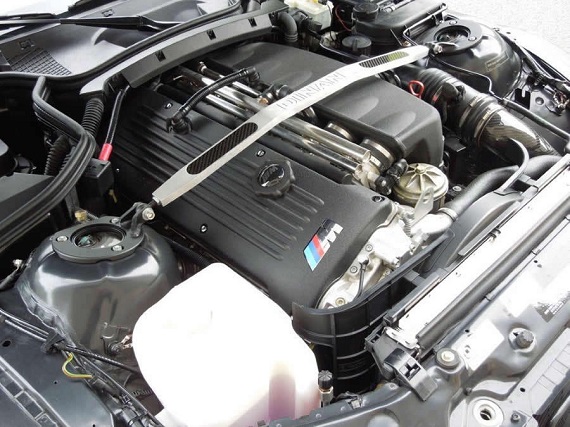 If the Schnitzer details are a bit polarizing, I'm guessing the tinted windows and custom exotic purple HIDs will be a bit more so, but for someone looking for what was a fully optioned, state of the art of tuning M Coupe look no further. This car presents pretty well, too – unlike some wild 1980s creations, and the condition is second to none. The Kenesis 3 piece wheels even do a reasonable job replicating the Dinan Fikse wheels, though while the color matched black is quite popular I'd probably opt to have them silver. If there's a problem, it's that I think most want a collector condition M Coupe at this point of the game want one that's bone stock – perhaps the Dinan bits would be acceptable, but I this car is to me stuck in no-man's-land between what was a brand new modified car and a collector car. As it's not a Ruf, AMG or Alpina, the mods to me don't support additional value overall – but it's a cool package and one that I'm sure will leave many drooling. Until recently, these M Coupes seemed to be quite affordable but the general upwards trend is quickly pulling them out of reach of many.
-Carter