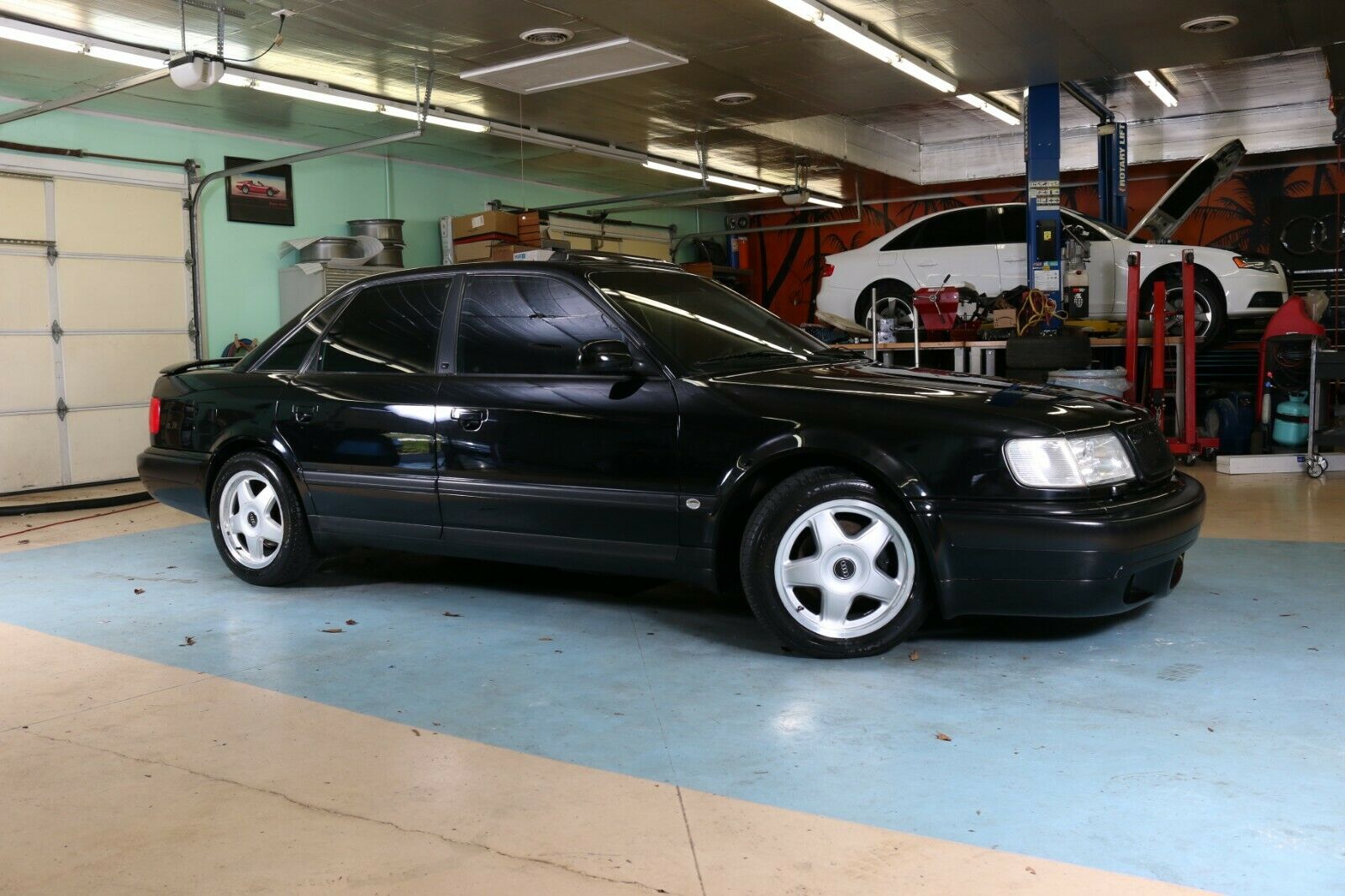 As the E34 M5 and W124 500E/E500 creep up in value, if you search you can still find excellent examples of the odd-ball turbocharged inline-5 all-wheel drive wonder from Ingolstadt. While both of those cars are legends and fan favorites in their own right, I'd like to suggest that most underappreciated yet most capable of that generation was the C4 Audi S4. Out of the box, it was at a disadvantage to the other two; it's small displacement cast-iron inline-5 hung fully in front of the forward axle line and was at a distinct power disadvantage. With 227 horsepower on tap, it was some 84 horsepower shy of the S38B36 and nearly a hundred down on the M119. But it was turbocharged, so torque was over 250 lb.ft – close to the BMW's level. Still, they were fairly heavy and if you wanted to shuffle with the Municher and Stuttgarter, you had to keep that AAN on boil and on boost. But the trump card that Audi presented in the market at that point was all-wheel drive, and coupled with the tunable nature of the AAN, it meant there was a lot of potential in the chassis of the C4. That was met with excellent build quality to create what was perhaps the zenith of Audi's production in the inline-5. Despite that, they have remained far more affordable than either of the competition, though finding a good one today can be difficult. One of just 399 '94s sold in the U.S., this Brilliant Black example is one of 50 sold with black leather: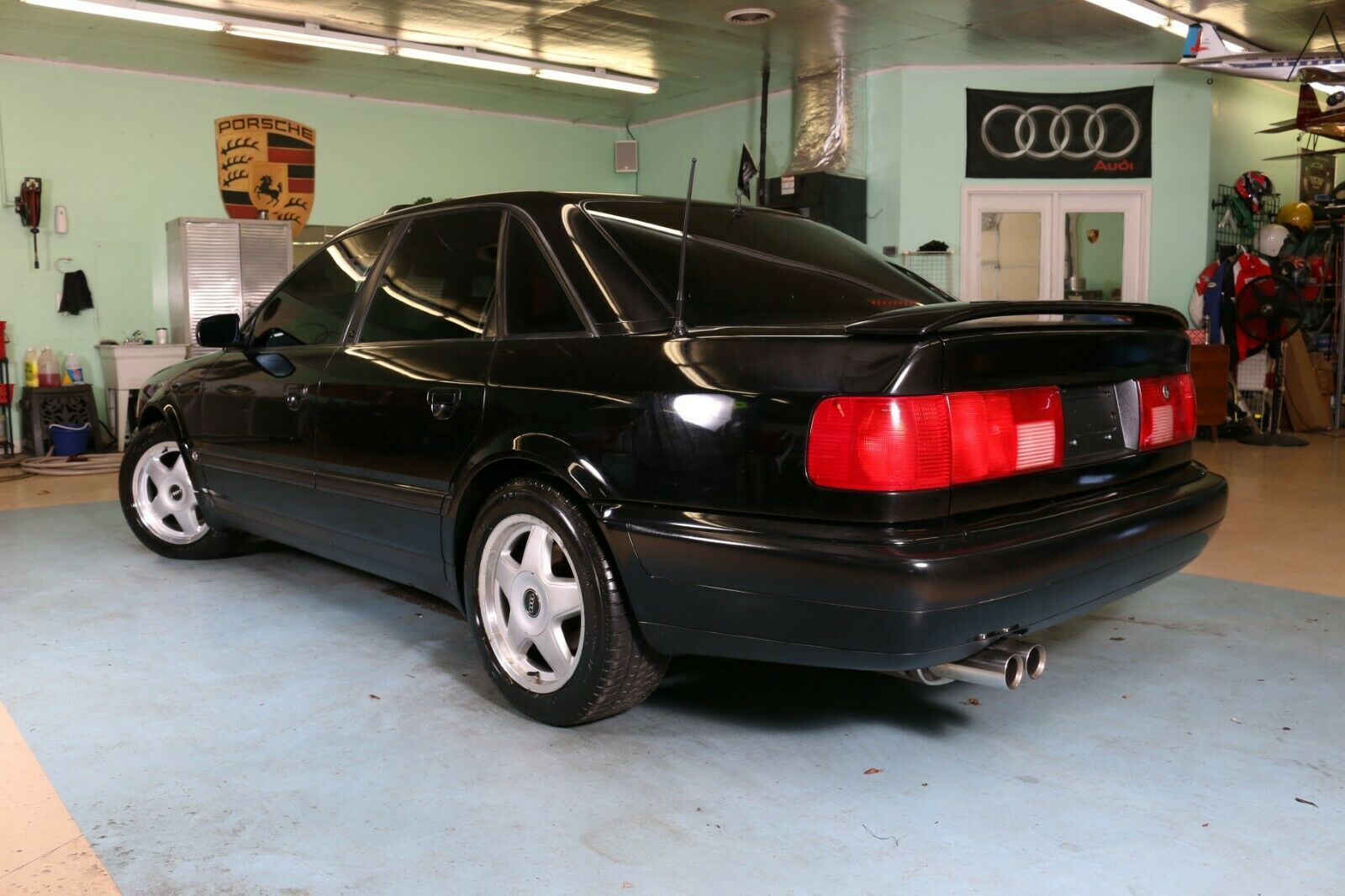 Year: 1994
Model: S4
VIN: WAUHR84A7RN058453
Engine: 2.2 liter turbocharged inline-5
Transmission: 5-speed manual
Mileage: 124,919 mi
Location: Brentwood, Tennessee
Price: $11,975 Buy It Now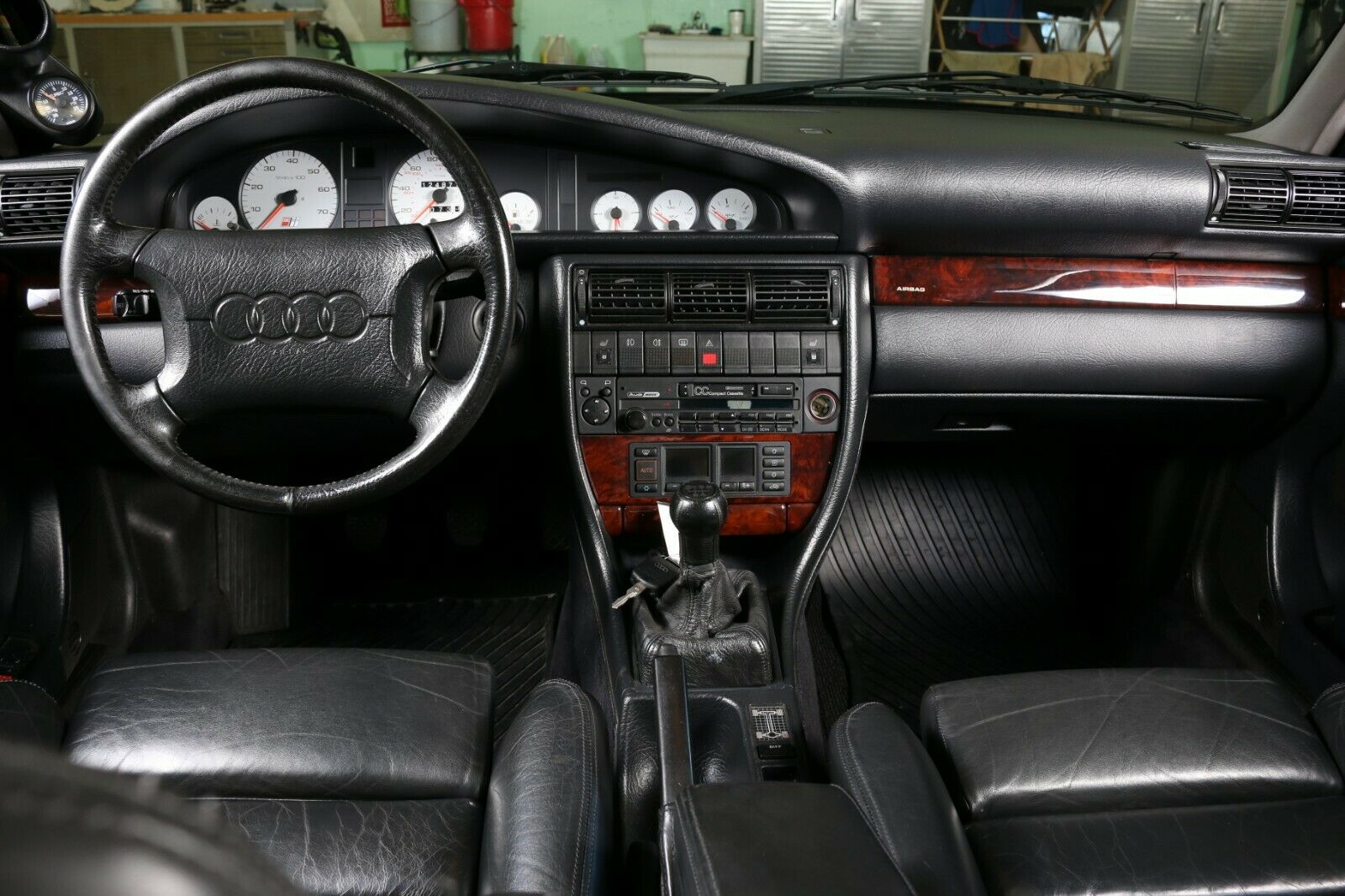 Up for sale is an amazing example of a Quality 1994 S4 Turbo! 1-owner,? freshly serviced and everything works including the in cabin Cell Phone! Over $4,?000 in services just completed: fresh timing belt,? water pump,? accessory belt,? tensioner,? rollers,? coolant flush,? the complete kit. New thermostat,? new thermostat housing,? new battery,? new Michelin tires with Warranty,? new brakes and rotors front to rear,? new ac compressor,? new front lower control arms with bushings,? full tune up with fresh oil and filter,? new air filter,? new spark plugs,? the list goes on! Vehicle is in exceptional shape,? interior looks new,? sunroof,? heated seats,? sport recaro seating and more! Upgrades include Rs2 front bumper,? Rs2 intake manifold,? A-pillar boost gauge,? MTM stage 1 software,? H and R sport springs,? upgraded turbo back exhaust,? the car sounds amazing and accelerates with ease! Engine runs perfectly,? clutch is 100% sound and syncros are perfect. These C4 audi S4's are becoming obsolete! Own a part of Audi history and heritage at a fraction of original cost! We have been specializing in the Audi S4 since 1999. We accept trades and ship nationwide. 615.390.4334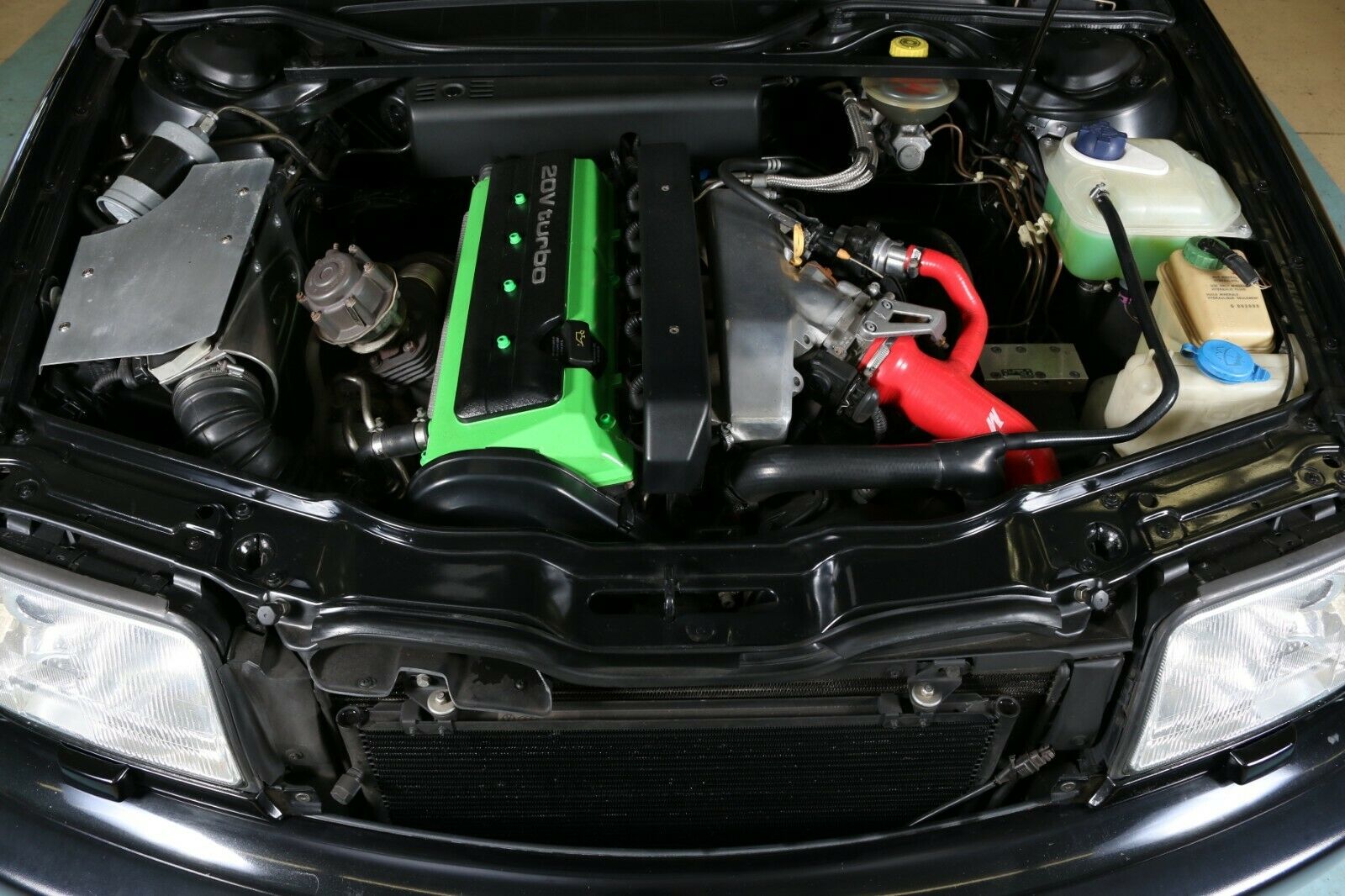 This C4 looks extra menacing with its lowered ride height, blacked-out windows, de-badged trunk and gaping LLTeK front bumper. I really like that the car retains its original forged 8″ Fuchs and they appear to be in great shape, but I've never been a fan of the rear spoiler on these cars – the lines look a lot cleaner without. Inside continues the great condition theme, and boy do those gauges and wood pop against the black. The combination of quality materials really makes this interior look classy rather than claustrophobic. The big mods are saved for the engine, where the Hulk-inspired valve cover hints that you probably will like this car when it gets angry. MTM and RS2 bits should yield just over 300 horsepower, making this car easily the match for the M5 and 500E. Recent maintenance will allow you to exploit that power, too.
What's not to like? I suppose there are some that will say that it's too expensive. But what does $12,000 buy you in the E34 M5 or W124 500E world today? Not much. You can probably find a tired M5 for that amount, and in the W124 world you're looking at a 500E with 350,000 miles to equal value. Plus, with so many of these cars parted for their drivetrains, the C4 S4 is one of just a few hundred that remain and probably one of the better examples out there overall. To me that justifies the $12,000 asking price; if anything, that might just be a deal.
-Carter