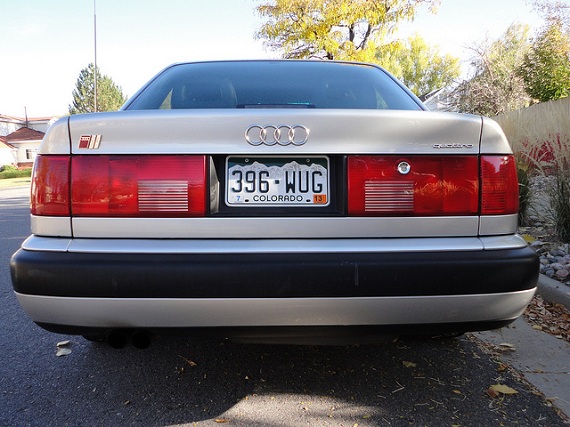 Yesterday, Paul wrote up a lower-mile S6 quattro that reminded us once again what a stellar deal these impressive cars are right now. Today another nice C4 20V turbo is up for sale, this time an earlier S4 in the fairly rare silver over black leather combination. It's a bit of a cliche on this site now, but these are a lot of car for the money and offer a solid platform for near endless-tuning in a stealthy shell: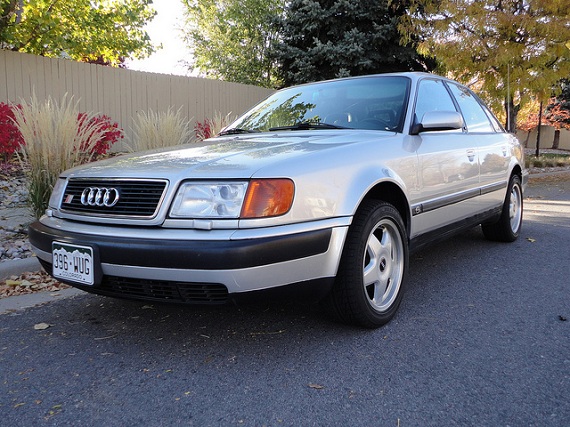 Year: 1994
Model: S4
Engine: 2.2 liter turbocharged inline-5
Transmission: 5-speed manual
Mileage: 154,000 mi
Price: $5,500 Buy It Now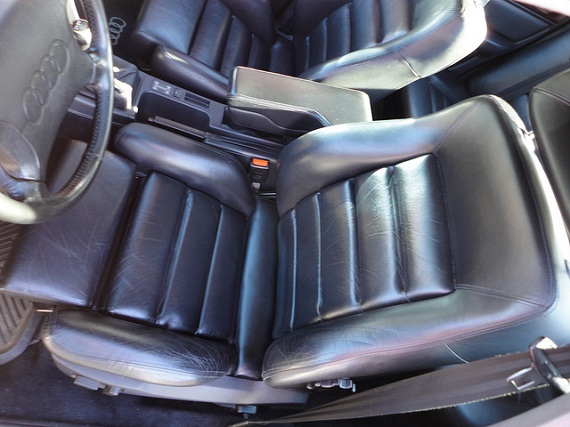 Selling my URS4, the car is in really good shape. It looks great and drives perfect, must see/drive in person to really appreciate. Car is well maintained and stock aside from a stage 1 chip from intended acceleration. Has a rare Silver on black leather color combo.
With in the last 20k it has had a new timing belt water pump, complete front suspension replacement with new control arms, and subframe bushings. New Blausport shocks all around. New clutch slave and master cylinders. New brakes (pads+rotors) all around, new starter and starter switch, and a few more items that i'm forgetting to mention.
Has a couple minor issues. The rear antenna is stuck up but the radio reception is still good. Front hood has some slight scuffs from a bra. Windshield is cracked. Passenger side rocker arm has been dragged on a curb and is dented in but it is a barely noticeable and should be a cheap fix (the doors and trim are untouched). 154k miles. Im firm at $5500, this is a great price. Located in Aurora Colorado
http://www.flickr.com/photos/27982157@N03/sets/72157637027615743/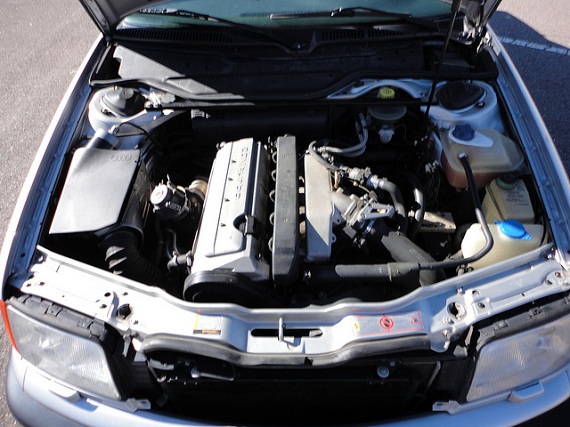 With a fair amount of recent maintenance, this is an excellent candidate to pick up if you're into the C4 chassis. Replacing the timing belt, suspension bits and brakes alone would set you back a fair chunk of the asking price; couple that with a rare color combination on any of the C4 cars and there is a lot of win here. Silver is certainly my favorite color on these classic Audis and always looks great but is hard to find. It's always great to see those original Fuchs wheels on these cars in good condition. The only real downside is the light damage to the rocker area on the passenger side.
We've been following the value on the S4/S6s closely over the past few months, and this one falls right into the average for both miles and price point. The seller says that they're firm on price, and considering the vehicle's overall condition, I think that's a pretty reasonable stance – it's a quality car for a good price. Buy it and enjoy the next few hundred thousand boosted miles!
-Carter