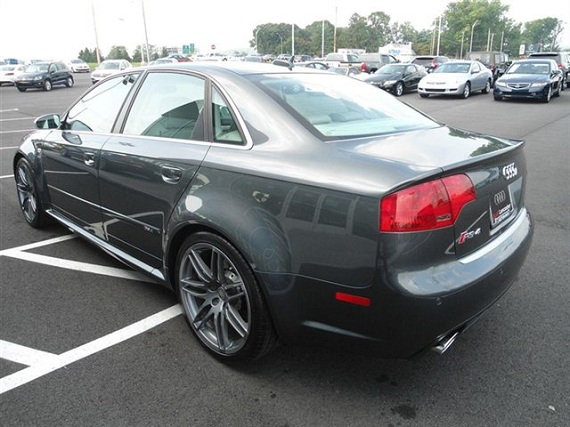 It's been a few weeks since the last RS4 we've featured, and not much has changed in that time regarding how stellar a package this car is. Coupling a 420 horsepower high-revving V8 to the sport-biased quattro drive train through a 6-speed manual ranks pretty high on the list of wants, especially when that package is as good looking as the B7 RS4 was. Subtle flares and gaping grills hint at the massive performance these cars are capable of, while the rest of the package is more subdued than similarly nutty AMG models. Ironically, while many Audi enthusiasts pine over the cars they hope to import – this author included – the reality is that this RS4 simply outperforms each and every one of those cars is just about every measurable way, and is available for sale today: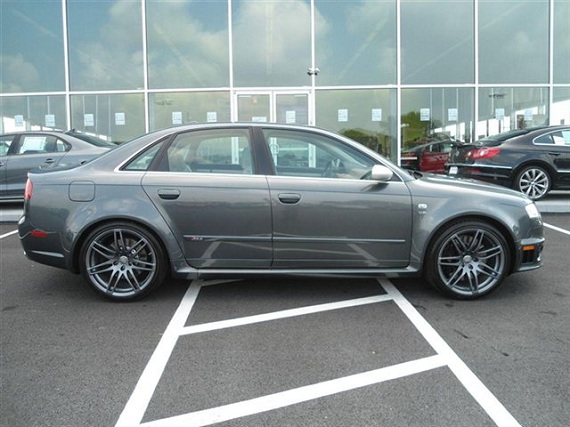 Year: 2007
Model: RS4
Engine: 4.2 liter V8
Transmission: 6-speed manual
Mileage: 65,659 mi
Price: $36,990 Buy It Now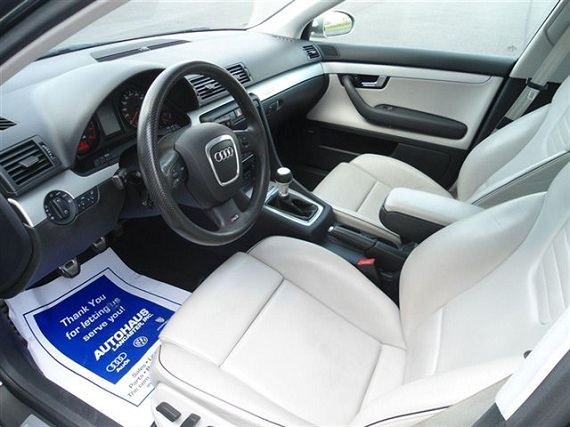 Very rare 2-Owner 2007 Audi RS4 Sedan with a great serviced history. Offered in Daytona Gray Peal exterior with Silver interior accented by Black piping and Brushed Aluminum beltline trim. Features include keyless entry, Navigation system, Bluetooth, dual zone climate control, power sunroof, Recaro sport seating, heated front and rear seats, dual power seats with driver's seat memory, power side view mirrors, tilt/telescopic steering wheel, multi disc CD chanager with satellite radio, power rear sunshade, rear park sensors, Xenon headlights, 19 inch Titanium alloy wheels and much more. Just fully serviced and Pa inspected. Tons of service history. This car is a must see. Pictures do NOT do this car justice. Please contact one of our sales professionals today before it's to late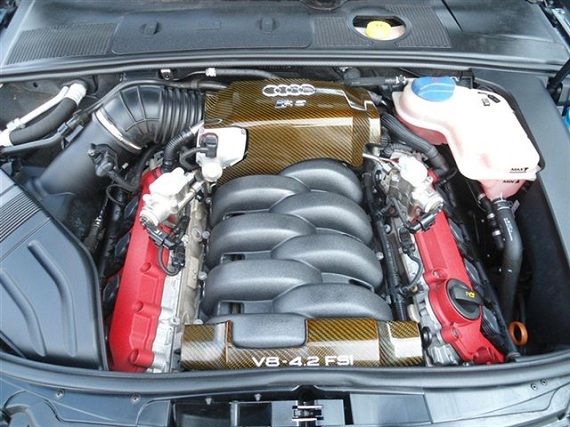 As much as it pains me to say so, buying a U.S. spec RS4 makes a lot more sense than trying to import any number of European-spec Audis. The B7 chassis – especially with the quattro GmbH upgrades – is an impressive chassis to drive; smooth, confident and fast. The RS4 was undoubtedly the ultimate expression of this chassis, and with great looks, huge brakes, stiff yet compliant suspension and that incredible motor this is a hard package to beat. There is no mention of maintenance, and I'd wager that the car will need carbon deposit cleaning, but it's clean and the Daytona Grey Pearl-effect over light grey leather is a great combination.
At $37,000, it's not the cheapest RS4 we've seen – but when it comes to these cars, it'll be much better to buy a good one even if it's a few dollars more. Hold out for the color combo you want (I'll take the one Viper Green one, please!) and jump on board with this modern classic; it's hard to predict, but I could easily see these RS4s achieving cult-like status in a few decades and being one of the next E30 M3s.
-Carter