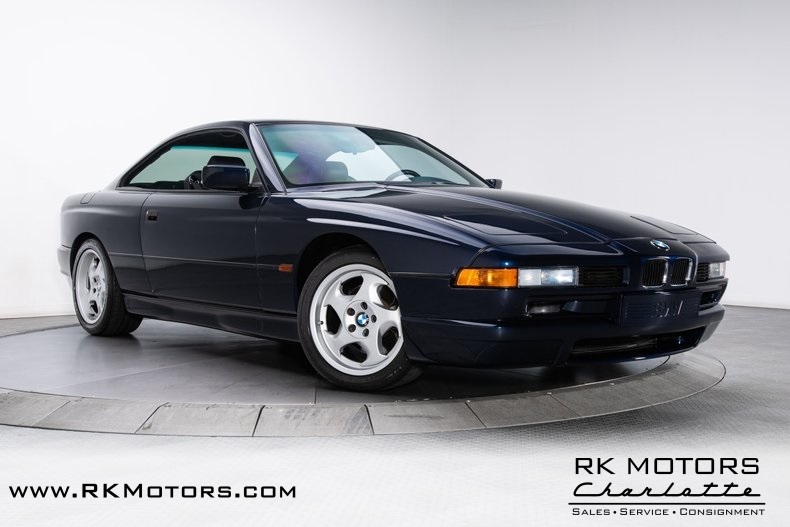 Rounding out 2019, I'd like to take a look at one of my favorite cars. I came of driving age during the reign of the E31, and I still remember magazines taunting that the 'M8' would soon be with us. Of course, it never came – at least, not until today. But we still did get an E31 breathed upon by the Motorsports division in the spectacular 850CSi. The heart of the CSi was a special "S" motor. In this case, BMW Motorsport GmbH took the M70 and beefed it up seriously. Bored out to 5.6 liters and with compression bumped up and revised electronic programing, the resulting S70 took BMW's V12 from 296 horsepower to 372 with 420 lb.ft of torque on tap. Macht schnell, indeed! But there were a host of other changes; offered only with a manual 6-speed gearbox, the CSi also got a quicker steering rack, Euro M5 brakes, shorter and stiffer springs, and M System II 'Throwing Star' 17? staggered wheels. A new body kit made the elegant E31 look much more menacing, too. Europeans even had the option of 18? M Parallels and, amazingly, 4-wheel steering.
In 1994, this car cost almost $110,000. Today that's nothing, as you can spec a special-order M3 up to that amount. But back then? That was nearly the price of three M3s. These super coupes have never really come down in price, as like their contemporary the 928GTS, they have maintained an aura of unobtainium and sacredness to a generation of motoring enthusiasts. Just 225 made it to the U.S., and this is one of 14 Orient Blue Metallic (317) examples. I think I'm in love…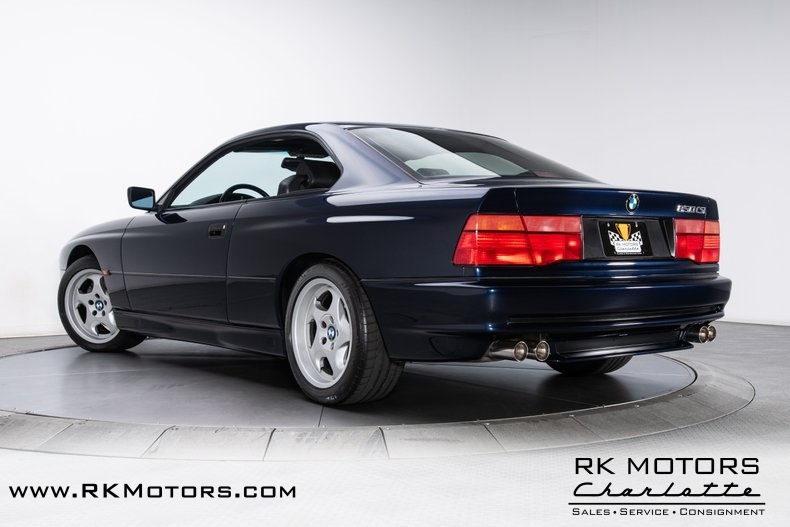 Year: 1994
Model: 850CSi
VIN: WBSEG932XRCD00140
Engine: 5.6 liter V12
Transmission: 6-speed manual
Mileage: 71,930 mi
Location: Charlotte, North Carolina
Price: $129,900 Buy It Now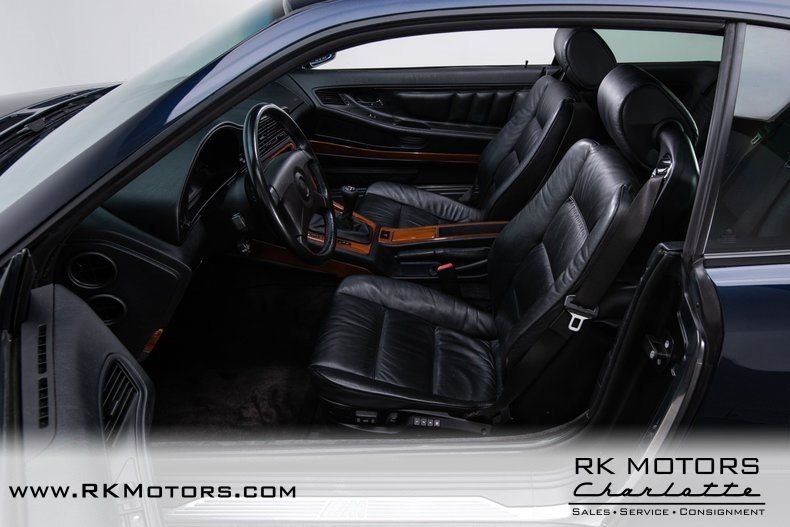 Rare Orient Blue BMW CSi Coupe 5.6L V12 6-speed manual Leather A/C ///

This Orient Blue Metallic 850CSi, one of only 14 shipped to North America, combines 5.6 liters of V12 power with a tough 6-speed, aggressive bodywork and plush luxury to become the ULTIMATE expression of the Ultimate Driving Machine! Assembled at BMW's Dingolfing manufacturing facility, the car's pillarless profile is straight, solid and still feels inspired even 25 years after its debut. Fit and finish are the typical high quality stuff you'd expect on a German automaker's flagship model. And top-option CSi trim adds M-inspired bumpers, aggressive sills and revised exhaust outlets. Wedged perfectly between the car's fenders, 5.6 liters of S70B56 V12 turns stout 9.8 to 1 compression into an impressive 375 horsepower and 406 lb./ft. of smooth torque. Power flows through a requisite Getrag Type E 6-speed, which spins a limited-slip differential around friendly, 2.93 gears. That hearty drivetrain rides a factory-spec CSi suspension that mixes Automatic Stability Control with stiffer shocks, shorter springs and Motorsport-spec hubs. Speed-sensitive power steering sports a 15%-reduced ratio, in typical CSi fashion. Stops are provided by four power-assisted discs, which clamp four 12.8-inch rotors. And everything rolls on forged M System II "Throwing Star" wheels, which spin staggered Michelin Pilot Sports. Pull the BMW Motorsport door handles and you'll find attractive Nappa leather that complements glowing Yew trim. Heated and power-operated seats feature three memory settings for the car's driver. A Motorsport-themed shifter toggles behind 12-speaker audio and dual-zone climate control. And the driver spins a leather-wrapped and Motorsport-stitched steering wheel around a tilting and telescoping column. Wrapping Old World luxury around serious Motorsport athleticism, this cool coupe is likely one of the best 850CSi survivors in existence! Call, click or visit for more info.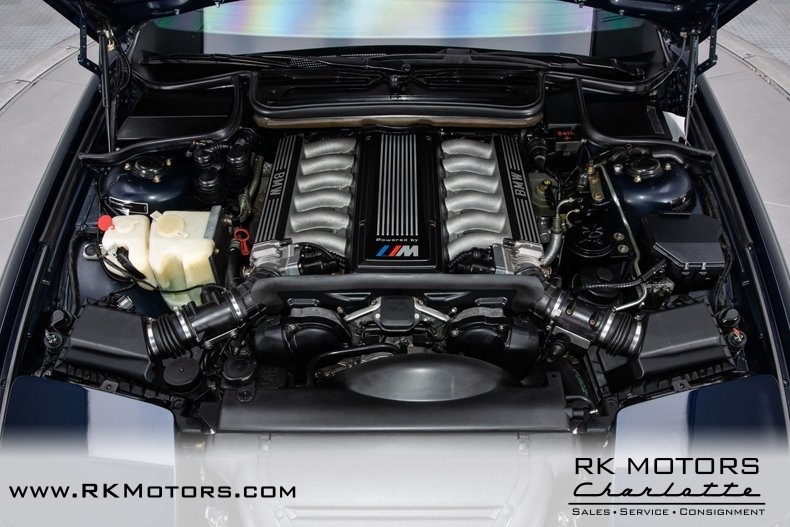 Truth told, I'm not entirely in love. While the exterior is spot-on and the color is gorgeous, stepping inside I've never liked the ruched leather look of the late cars. Early examples of the E31 had traditional smooth leather and personally I think that works better. I also feel like a light interior would make more of an impact here; perhaps the Lotus White would be too much, but the Light Silvergray might be a better match. Condition looks to be very good to excellent though not much specific history of the car is provided.
Where's the market on these? Well, the market exploded over the summer when one sold for $184,800. Granted that was a special example that had been part of a special collection and it had ultra low mileage, but the fact remains that asks have headed up. Bids crested $100,000 on a Diamantschwarz example a week ago on Bring a Trailer but the reserve wasn't met and a Dakar Yellow Euro model sold for $101,500 in April. But the market is all over the map, as a well-presented Alpine White sold for only $78,000. Since mileage is close to this Orient Blue example, we can glean that today's car is probably around $50,000 overpriced. But with so few CSis to choose from, if you want a specific color or specific example you'll need to pay.
-Carter