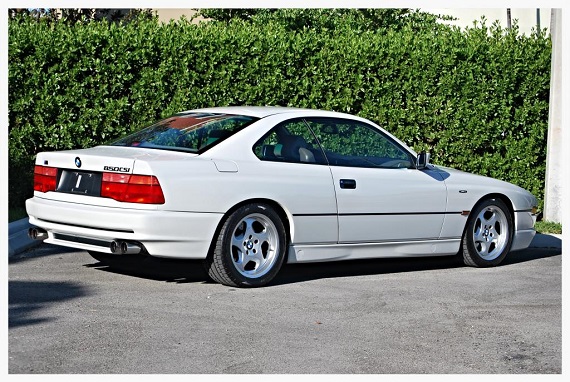 I have a romantic vision that there will be some day that I'm able to go for a cruise on the weekend with my family in the fast GT car. Part of that stems from a childhood dream; my grandfather was lucky enough to own a Ferrari 250GT/L Lusso back in the 1960s and 1970s; it was long gone before I was any age to appreciate it, but I've always had a thought that I could buy one some day. Well, recent market changes have moved the Lusso from a $100,000 Ferrari to a $1,000,000 Ferrari – the chances of me ever buying one have gone from slim to none. Even the replacement models like the 365GTC/4 are also firmly out of reach too. So my dream of the classic Ferrari has moved on to more recent, affordable models. The 456GT is a great example – classic looks, perfect layout, and most reasonable examples can be had between $50,000 and $60,000. Great! The problem? Well, it's still a Ferrari; frequent belt services seem to run between $6,000 and $10,000, the windows apparently fall out of place and are $1,000 to fix (if you can find and independent who can be trusted), even the brakes are multi-thousand dollars. What's a reasonable option then? Well, I think the 850CSi is probably one of the best reasonable Ferrari replacements:
Year: 1994
Model: 850CSi
Engine: 5.6 liter V12
Transmission: 6-speed manual
Mileage: 67,112 mi
Price: $49,500 Buy It Now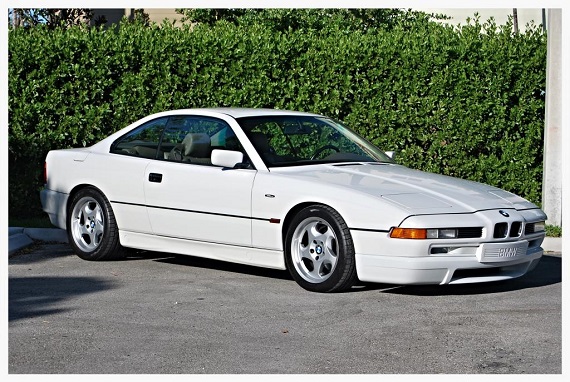 Thank you for your interest in our auction for this ultra rare opportunity! This is 1 of 225 cars produced, number 70 to be exact.

The 850CSi is the the BMW Motorsport-developed version of the E31 8 Series coupe. It is powered by the S70 V12 engine, a BMW Motorsport-enhanced version the standard production M70 powerplant. In addition, the 850CSi features a BMW Motorsport-tuned chassis and several unique cosmetic items.

These cars are few and far between especially in the condition of this fine example. This particular 850 has been dealer serviced for most of its life. Last serviced completed by Braman BMW in Miami, FL on 8/23/2013 and 2/28/2014 (receipts included in sale). Rest assured this car is mechanically sound and turnkey…ready to drive! Both the V12 engine and 6 speed manual transmission are strong and smooth. This BMW has a 100% clean car fax (available upon request).

The original Alpine White exterior is also in excellent condition. It has no major dents, dings or scratches. The paint shines beautifully! Minor and superficial bubbling in the sunroof area…very typical for these cars.

The stunning rich beige leather interior is also in remarkable condition for its age. No major cuts, stains or scratches. The headliner is prefect. Included in the sale are the original 850 floor mats. They show their average wear and tear, but are in great condition.

Also included in the sale are the original books/manuals, factory tools, spare tire and key.

All electrical components are in working order, including, A/C, all four windows, mirrors, heated seats, exterior lights, radio, power seats.

I have included as many photos possible to assist in my description. However, if you require additional photos and/or have any questions please feel free to contact me, Gaston via message or call/text (786) 486-7746.

It's encouraged you ask all questions before committing to buy, do not assume anything that may not be listed. This is an AS-IS sale.

International buyers are welcome.

If you need shipping quotes please feel free contact me and I will be more than happy to coordinate all your shipping needs (at buyers expense).

Thanks again for viewing, be sure to allow all 50+ photos to download and HAPPY BIDDING!
This looks like a very nice example of what is a rare car. The performance of the CSi never really lived up to the "M8" promise, but it's still a solid performer and I think the design has aged pretty well, all things considered. I like many of the details of the CSi; the Motorsports handles, the M stitched wheel, the M-System II wheels and those subtle but aggressive bumper covers look great. I'm not a fan of the ruched seats from this generation BMW, but it comes with the territory. The only other downsides I see is that there appears to be some rust on the sunroof; a bit odd for a sunny climate. Otherwise, like many of the CSis, the price is quite high; $50,000 will get you into a few Ferraris, and the badge value difference alone will have people questioning your sanity. But I think if you needed to live with one of the two, the 850CSi has to be the better option. Yes, by BMW standards it's an expensive, complicated car to run. But by Ferrari standards….
-Carter