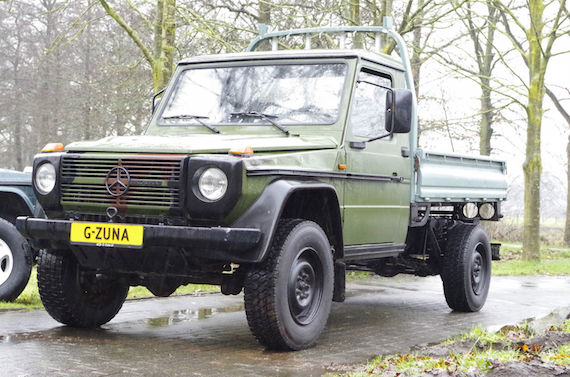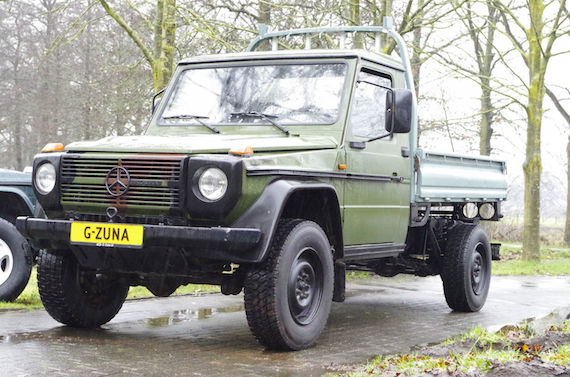 Many of my G-Wagen posts are centered around finding examples that counter the G-series unfortunate decline into status symbols as overblown as watches with four-inch faces. Today's brings all the tough with a few bumps and bruises as well as an aftermarket truck bed. With a long wheelbase, 4WD, and bulletproof diesel, this would be an outstanding work truck. It looks pretty rough for being just 20 years old – a mere childhood in a G-wagen's lifespan. The downsides are a rather optimistic asking price and the fact that it currently resides in Amsterdam. If the seller is serious about getting international interest, he'd do well to provide a bit more information.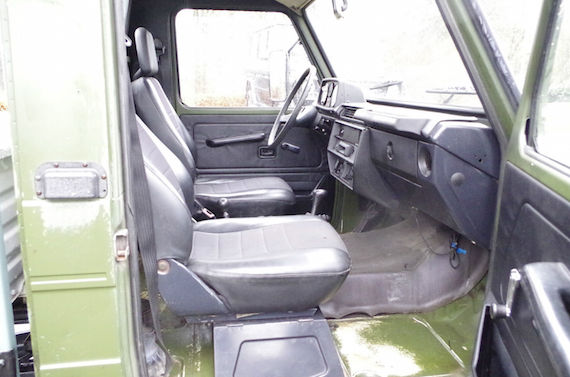 Year: 1994
Model: 290GD
Engine: 2.9 liter inline-5 diesel
Transmission: 5-speed manual
Mileage: n/a
Price: $15,950 OBO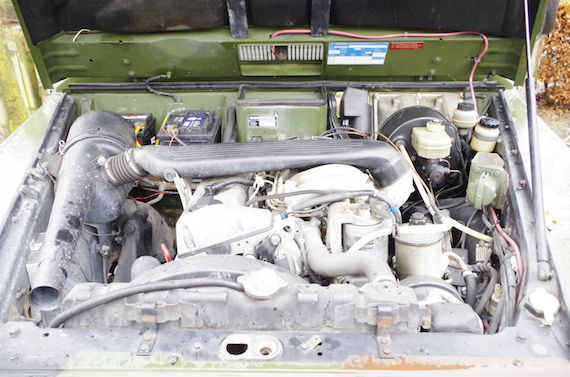 Unique upportunity to get a very rare extra long wheel base G-Wagon with the nice 5 cylinder 290 Diesel non turbo.

Two Diff-locks and powerstearing, 5 speed manual

Very special 17.5 Inch Steel wheels, special heavy wide axles with stabi.

Extra wide Fenderextensions original.

Pick-up part is not original and can be removed

Google G-Zuna for more nice G-Wagons for sale or call on 0031-642311727

Shipment is no problem, worldwide with experience, for actual prices please contakt my shippingagent B&B Expedition Amsterdam Holland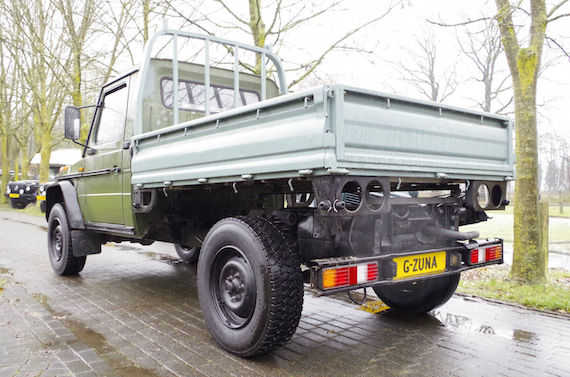 Its Dutchness makes it nothing more than a dream, but it does make me think of finding a cheaper old G-wagen in the states and making it into a truck. Economical, useful, and badass, it would put any other G-wagen and most other trucks to shame. Even if this one were on the right side of the pond, I can't imagine it getting $16k in this shape unless the miles turn out to be crazy low. Even then, something like $12k seems a bit more reasonable.
-NR