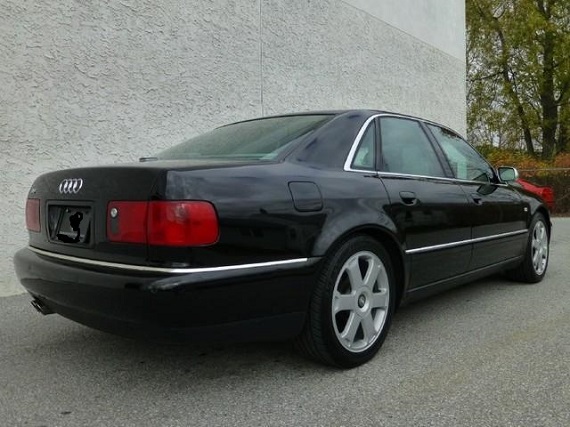 In last week's 10K Practical Performance Edition, a question arose of what was the best 'Bahn burner for under $15,000. My immediate answer was the Audi S8. It might not be as powerful as the E39 M5 or a slew of Mercs that are available for around the same amount, but the combination of the all-aluminum engine and space frame gives the large executive a smaller feel on the road – and with 360 horsepower, it's no slouch. It's also got a great all-wheel drive system; quattro purists don't love the electronic differentials, but truth told on the fly they work reasonably well and you don't have to muss and fuss. This isn't a rally car, anyway. But it is a great looker – the interior and exterior are a beautiful combination of style and presence that few others match. There just aren't any awkward angles on the D2 in my mind. So, today I've rounded up a few examples with the help of our reader, John. Ranging from a first run 6-speed through a last of the D2 2003 model, which would be your color?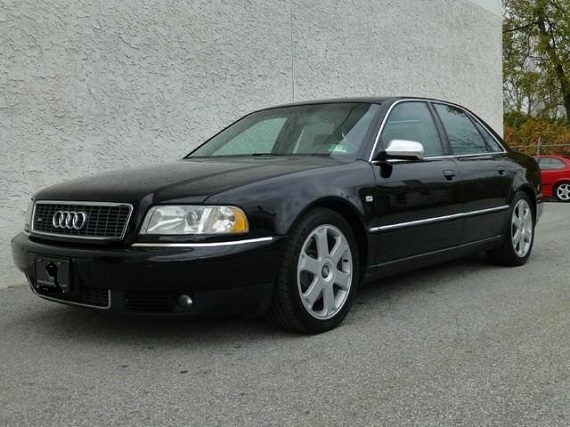 Year: 2001
Model: S8
Engine: 4.2 liter V8
Transmission: 5-speed automatic
Mileage: 70,000 mi
Price: $12,500 Buy It Now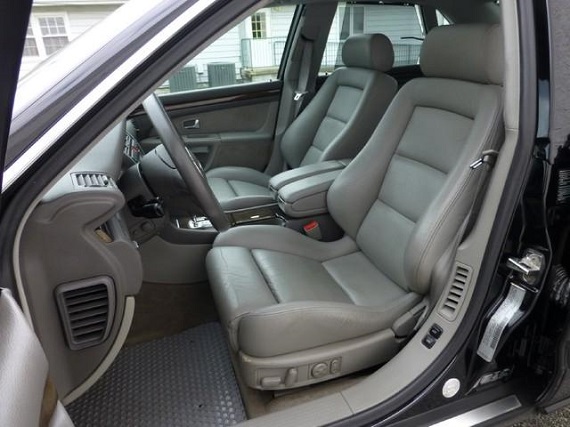 Very nice car. Just had $3K+ in work like all front control arms, CV joint, tires, etc.

Sport seats, nav, usual options.

Drives great, inspected, no issues.

Car is $12,500 and is in eastern PA about 45 min north of Philly.

Call Bruce at 856-912-2600 or email me at brucem105@comcast.net if interested.

Thanks!

Bruce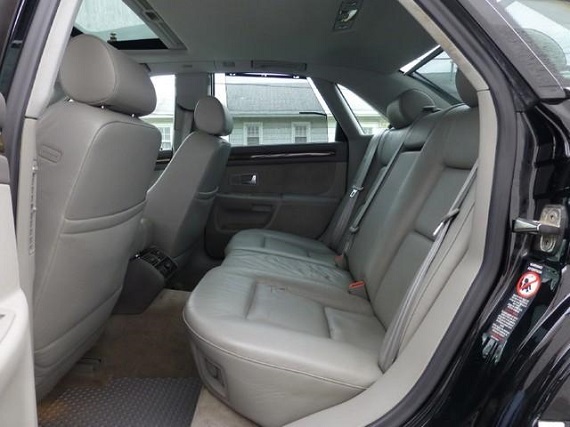 Bruce is a purveyor of fine luxury automobiles; we've featured examples of his cars before, and they seldom fail to impress. In fact, when John sent this in, I replied that while it wasn't the color combination that I liked the most on the S8, without a doubt if I was ready to hit the market I'd ask Bruce to keep an eye out. His cars always seem well represented and to be in the top crust of models that are available. This one, while not my favorite, is sure to make someone happy. The Brilliant Black over Platinum sport interior is a nice combination, and the car wears the original second generation Avus wheels well. With recent maintenance and lower miles for a 2001, it looks like a solid purchase.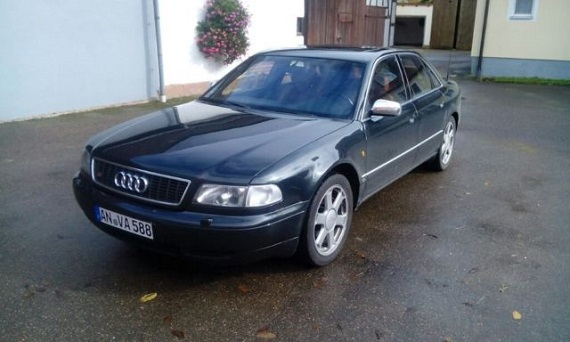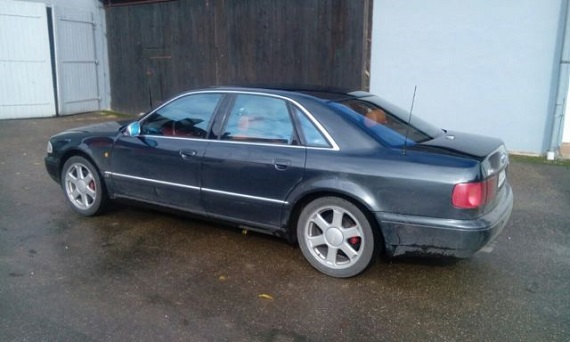 Year: 1997
Model: S8
Engine: 4.2 liter V8
Transmission: 6-speed manual
Mileage: 330,000km (205,052 mi)
Price: E. 5,800 ($7,150 Today)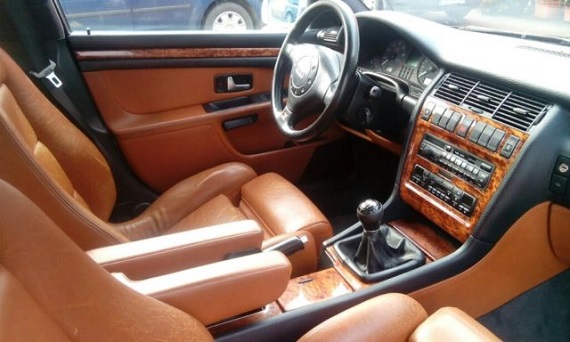 Here you have the possibility of a rare Audi S8 for sale with manual transmission ! The vehicle state in general is good! No maintenance , engine oil 5W40 recently re- ignition power , air filter , spark plugs and TUV recently renewed , therefore, no chassis rumbles or the like! Sits on the original 18-inch Avus with 245 45 tires 40% , in the winter with 225 60 16 75 % Alloy Wheels profile of a fairly new a6 ! The outer paint is a bit worn here and there and was trying to touch up to conceal . The car has no rust because the entire body is made of aluminum which of course the car's weight (1720 kg) and the performance has a positive effect ! For me it always went hot and cold ! No rattling engine runs smooth as silk ! Timing belt replaced in Audi dealer before 25,000 km ! No test ride junkies, no I'll give you € 1,000 phone calls and I do not trade for a Fiat Multipla ! If you have questions and are interested, just call or e- mail , write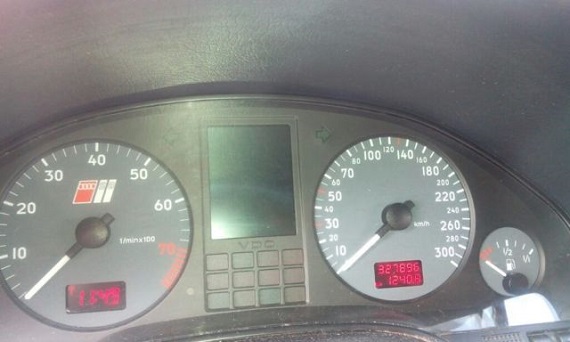 The color combination on this car is a bit of a mystery to me; I think it may be Amethyst Grey Mica but it's hard to tell given the poor photos and dirty car. The interior is gorgeous though, and hides that awesome and sought-after 6-speed manual. Plus, being a pre-facelift S8, you can really channel your inner Ronin dreams in this car with the chunkier original Avus wheels and slimer looking front end. Miles are higher, truth told, and it's still a long way from import – but these Euro-S8s always have me dreaming.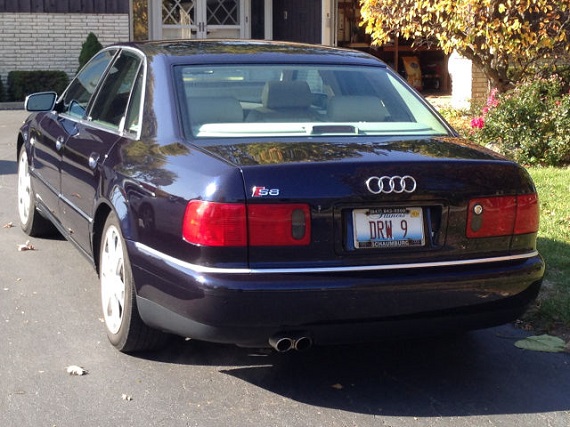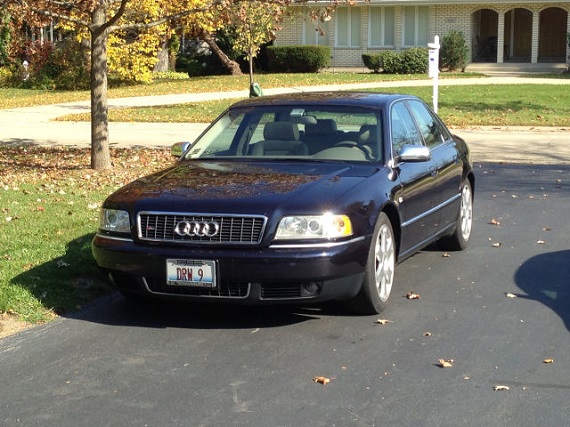 Year: 2002
Model: S8
Engine: 4.2 liter V8
Transmission: 5-speed automatic
Mileage: 82,000 mi
Price: $11,000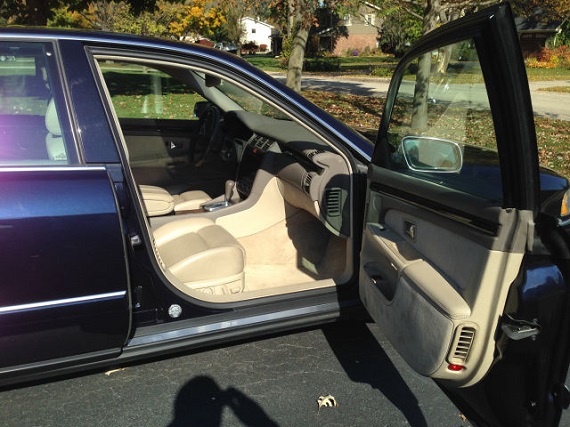 Well Maintained S8. Low miles. 2nd owner since 2007. Always garaged. Aluminum body, light and quick. Fun car.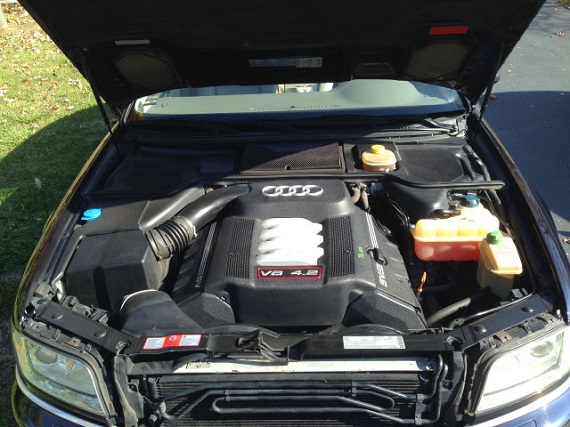 With little information provided, jumping into a S8 can be a little worrying. However, when it comes from a low ownership home and is claimed to have been maintained, I'm a little less concerned. This Ming Blue example certainly looks quite nice with tan sport interior and again in all-original specification. As with Bruce's black example, miles are lower and I like the blue/tan combo more than the black/grey – plus the price is a bit lower here. It certainly is pretty tempting!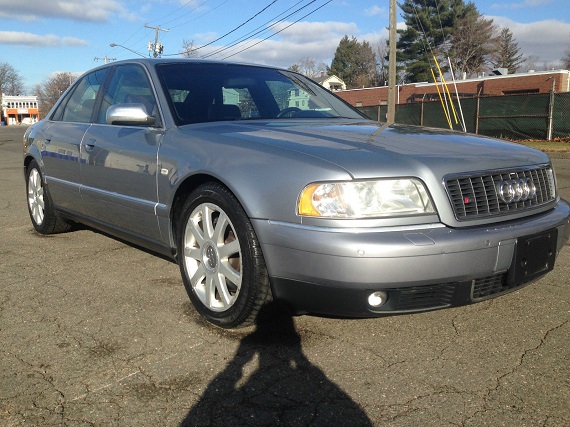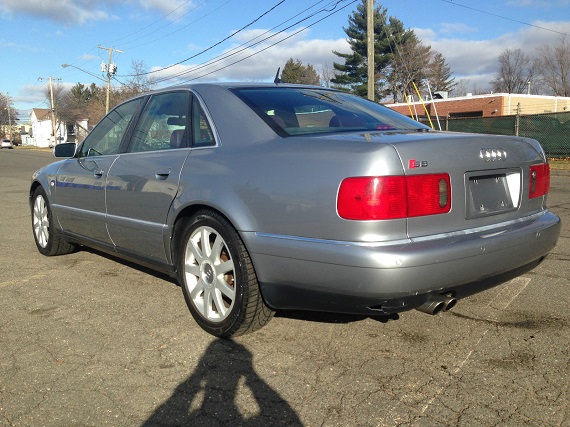 Year: 2003
Model: S8
Engine: 4.2 liter V8
Transmission: 5-speed automatic
Mileage: 126,133 mi
Price: Reserve Auction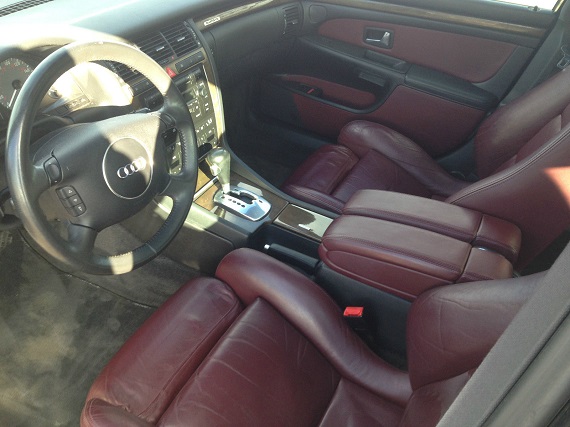 2003 Audi S8 Quattro AWD Sedan with 126,133 miles

Avus Silver Pearl Effect over Burgundy & Black Leather

— Clean Carfax —

Vehicle is in great shape for the age
Rare find
Fastest Audi produced at the time
Runs/Drives excellent, impressive power and handling
AWD Quattro System
360 HP 4.2L V8
Beautiful European color combination
TOP-OF-THE-LINE AUDI
Truly a beautiful piece of German engineering

Navigation
Audi Exclusive Sport Bucket Burgundy Leather Seats
Heated Power Telescopic Steering Wheel
Heated Seats
Bose Sound System
Parking Sensors
Adjustable Rear Seats
Dual Climate Control
Dual Power Seats with memory
Homelink Garage Door Open
OnStar System
18″ Audi Wheels

Note:
Passenger rear power adjustable headrest not working
Needs navigation disc to power navigation
Power Sunshade for rear windows does not always come up, gets stuck
Dash screen light flickers occasionally
Crack in plastic piece of rear bumper, see pic
Center screen shows passenger rear door as open when door is closed

Please contact me regarding item, inspection before bidding/purchase are welcomed

$500 deposit is due 24 hours after auction ends

Please bid responsibly, I will do my very best to be as accommodating as I can, good luck bidding!
CT Residents subject to 6.35% sales tax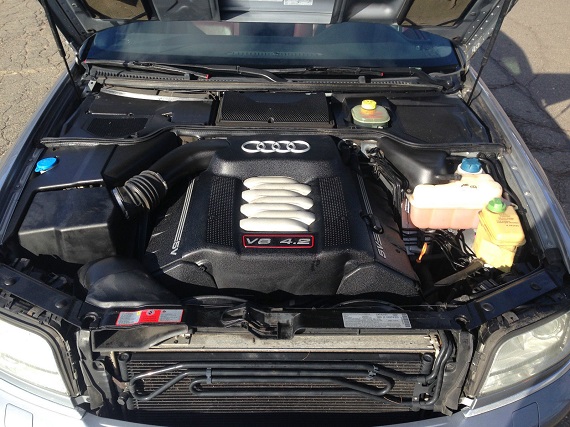 At my son's school, one of the parents rolls up daily in a A3 TDi S-Line. It's a good looking car, but what makes it stand out to me is the color – Avus Silver Pearl Effect. It is such a dynamic grey and gives personality to what otherwise would be an all-too typical German executive color choice. Of course, it's also my favorite shade on the S8, available in 2003 only with the Oxblood sport interior. As always, it looks great and rolls in the 2003-spec Celebration alloys instead of the earlier Avus stock. But the interior looks a bit oddly worn; those front seats seem to have really strange creases in the bolsters. As I've seen '03s with more miles have cleaner interiors, it seems a bit strange and perhaps points at less than careful ownership. Maybe I'm being a bit picky, but it would really annoy me as I've been dreaming of this combination now for the best part of a decade. Someday, I hope it will be mine – but today, I'd chose the Ming Blue example, I think. Which would you want?
Thanks again to our reader John for several of these great spots!
-Carter