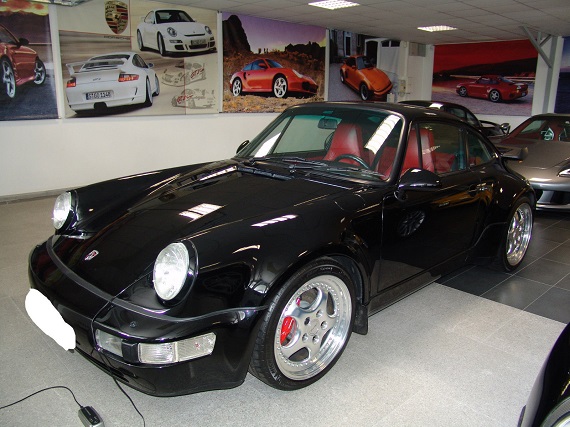 The Turbo 3.6. An enduring favorite of pretty much everyone and we especially enjoy coming across them around here. In the short life span of the 964 the Turbo 3.6 existed for a mere two years serving as a showcase of what Porsche had hoped to achieve with the car from the outset, even if it took some time to arrive. While the standard 964 began life with a new 3.6 liter flat-six engine and significantly redesigned body, the Turbo filled those new curves with the 3.3 liter turbocharged flat-six carried over from the 930. While great in and of themselves, those early 964 Turbos were always a stopgap while we waited for the full expression of these cars. They were worth the wait. In today's market, a Turbo 3.6 far eclipses most 3.3 liter Turbos in value and like it or not many seem to have spent most of their lives in a nice garage, rarely driven. Here we have just such a car: a Black 1994 Porsche 911 Turbo 3.6, located in Illinois, with Red leather interior and just 17,358 miles on it.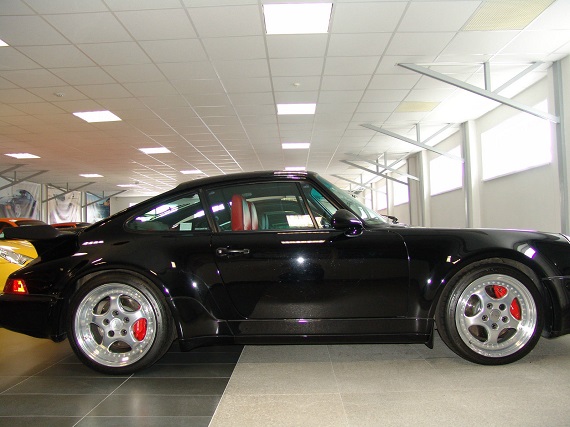 Year: 1994
Model: 911 Turbo 3.6
Engine: 3.6 liter turbocharged flat-6
Transmission: 5-speed manual
Mileage: 17,358 mi
Price: Reserve auction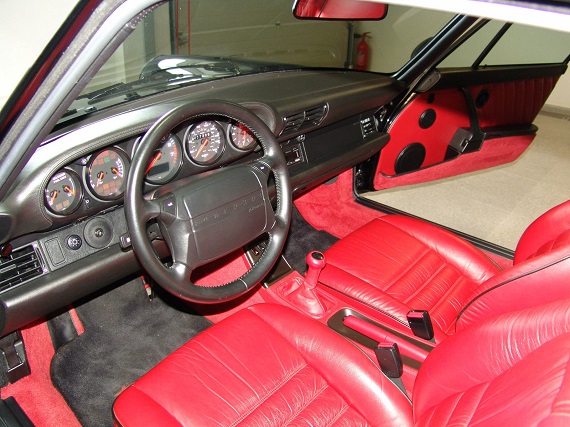 1994 PORSCHE 911 TURBO LIKE NEW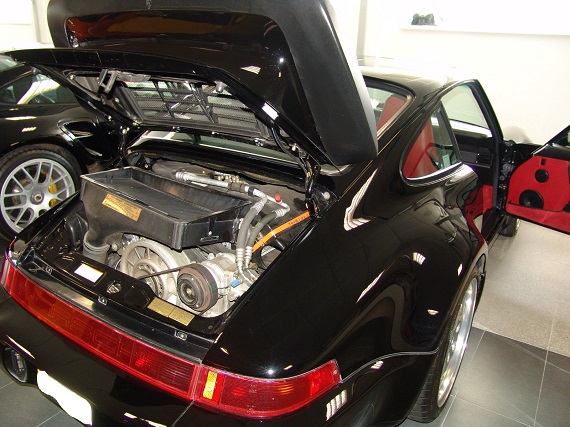 The seller hasn't really bothered with much description, but it doesn't take long to tell that this is a pretty spectacular car that has spent most of its time being pampered. The garish interior isn't to my liking, even if it surely adds a degree of rarity to this already rare and very desirable 964, though with a more subtle shade of red, leaning towards burgundy, this would be beautiful. We've come across a few of these cars lately, all with very high prices and none (that I recall) sold. This one shows the lowest mileage of the bunch and has received one bid at $255,000, but with the reserve unmet this auction appears it also will end without a sale. At $255,000, however, I imagine some negotiating will take place and seller and buyer will reach an accord.
-Rob