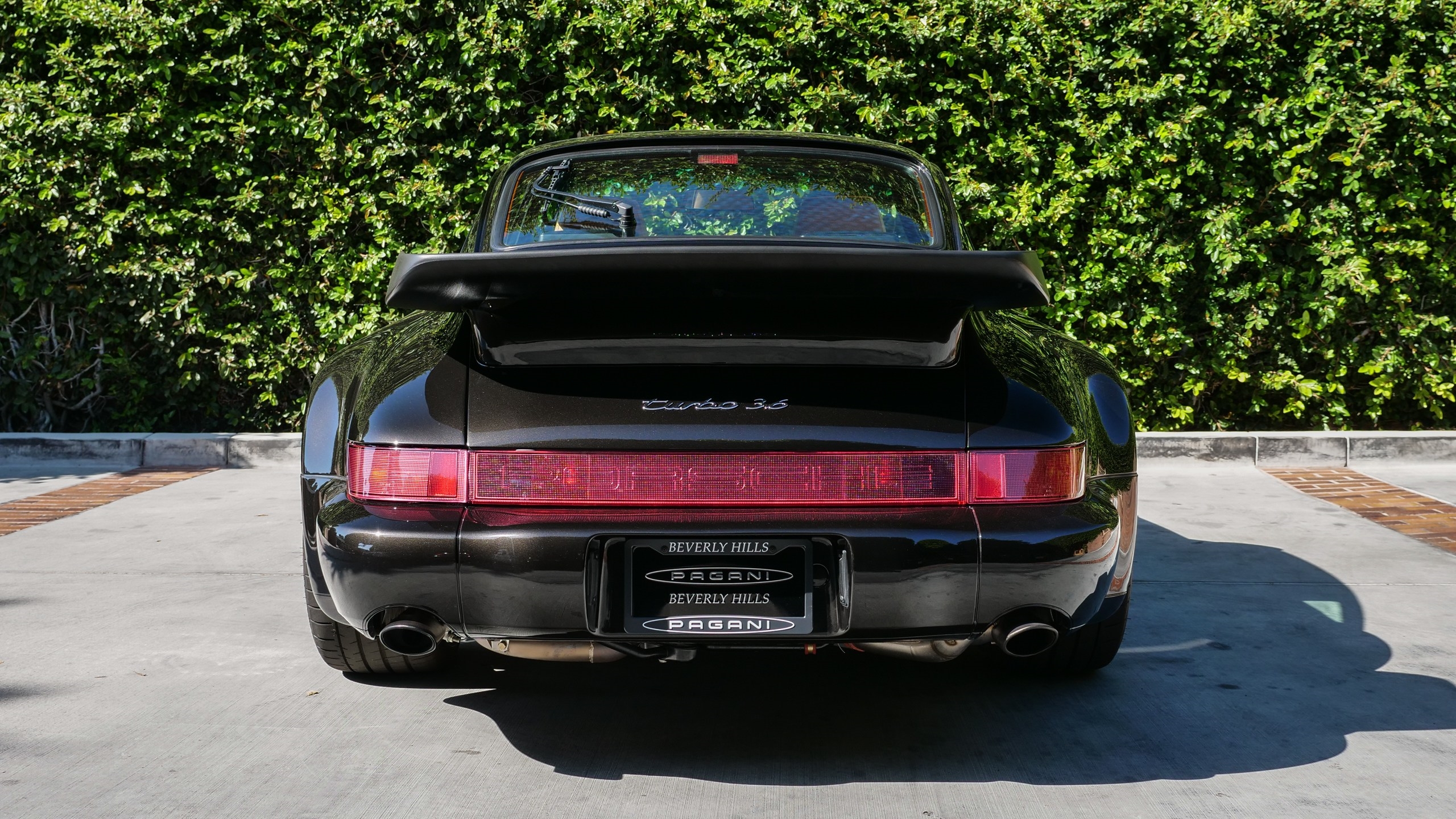 As I discussed in the '91 911 Turbo post, while Porsche claimed that a fair amount (85%!) of the "new" Turbo was "new", in reality it was an evolution of the '89 Turbo wrapped in a smoother package. However, as our reader Howard pointed out in the comments, one very important change outside of the look was the suspension, which moved away from wooden carts the antiquated torsion bar setup to 'modern' coil springs. Coupled with the new limited-slip differential, anti-lock brakes and more sophisticated engine management (hence, smoother power delivery), the '91 Turbo was a lot more livable in day-to-day situations.
Of course, that meant that it was possible to introduce even more power. Since the '91 Turbo was a replacement for the defunct 965/969 V8 project, it made sense that Porsche hadn't developed a new Turbo motor for the initial 964 Turbo launch. But for 1993, Porsche took the 964's 3.6 liter and mated it with the turbocharger from the 3.3. The result was, of course, the Turbo 3.6. The extra displacement meant power was up 40 to 360 and torque 52 to 384 lb.ft, while both numbers were achieved lower in the rev range. To show off this new-found power, Porsche installed some fantastic Speedline-made Cup wheels and discrete "3.6" badging after the Turbo script. Despite the relative undercover looks, these are sought cars.
Today's car is listed as one of the 288 Turbo 3.6s imported in '94, and with a scant 6,350 miles on the odometer you know the price will be high. How high?
4 Comments