Warning!
This post is in our archives. Links in this post may have been updated to point to similar cars available to bid on eBay.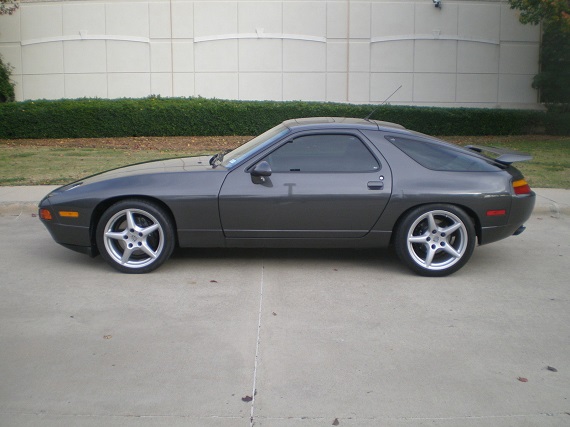 When discussing 911s I've written at times about what I can best describe as a car's "presence." That command of an audience that certain cars possess, but not in the manner of supercar audacity. Many cars attract attention because they look wild. Not so a 911 (perhaps the GT3RS excepted). Yet older models do turn heads and among 911 fans their varying levels of presence stands out. It is subjective, certainly, but I think it's still a quality we can all understand.
The 928, even though one has not been produced in over 20 years, certainly possesses that sort of presence. Heck, on those very rare times when I see one I try to take as much time to look at it as I can. The design seems so beyond its era, yet not even particularly modern. It's just a great design that works in a variety of time periods and still looks fresh today. Here we have one from very near the end of their 17 years of production, and it also happens to be one of the very rare manual transmission examples on the market: a Slate Grey Metallic 1994 Porsche 928GTS, located in Texas, with 88,454 miles on it.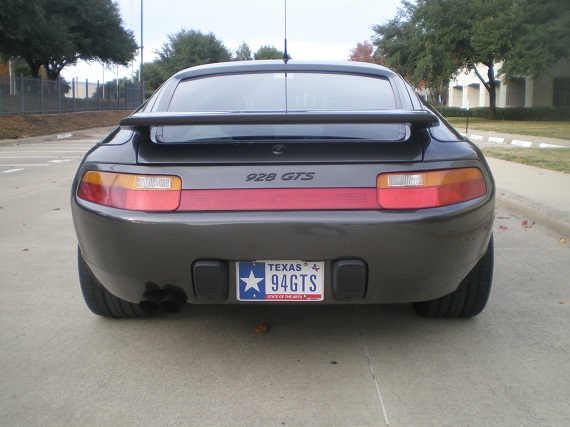 Year: 1994
Model: 928GTS
Engine: 5.4 liter V8
Transmission: 5-speed manual
Mileage: 88,454 mi
Price: $129,500 Buy It Now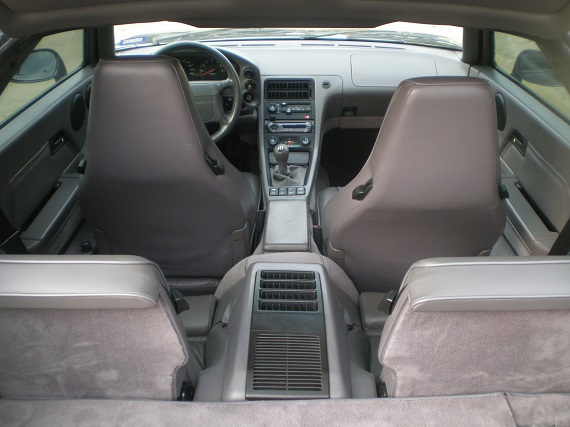 This is truly one of the highest quality 5 speed GTSs you will find anywhere. All 928 GTSs are super rare cars, but with less than 130 USA production 5 speed GTSs made for all three years of production….these cars will in time way out perform your mutual fund and be a lot more fun to own and display. With all Vintage Porsches rising in value, within five years or sooner this will be one of those cars that you wish you would have bought.

The owner of this car for the last near 10 years was extremely particular about every facet of its mechanicals and cosmetics. This car comes complete and ready to go. As I look over this car in detail, I find a couple small items that do need attention 1) The under sun roof vinyl interior panel has a couple tears in it 2) there is a paint chip on the upper left of the rear bumper cover. Driving performance of this car is excellent, one of the fastest 5speed GTSs I have driven, it will put a smile on you face.

As you can see from the pics, the engine has received complete front and top end engine maintenance and repairs…..this type of mechanical detail maintenance was performed throughout the entire car and needs nothing other than the items mentioned above. Buy it and take it right to a car show or driving event! Charlie Sheen was the first owner of this car!

The car comes with complete Detail Maintenance receipt folder/History. The maintenance history is extensive and I will gladly provide it to a serious buyer.
Any and all questions are most welcome! Please call me for details 817 908 7159….THANK YOU!

The asking price reflects the mechanical and cosmetic condition and current market value of 5spd GTSs

A $500. non refundable PAYPAL deposit is due immediately upon winning bid for this car. Full payment is due within 5 days of winning. Payment can be made by bank draft, cashiers check or cash. A cashiers check must clear my bank before car is released.

THANK YOU FOR LOOKING !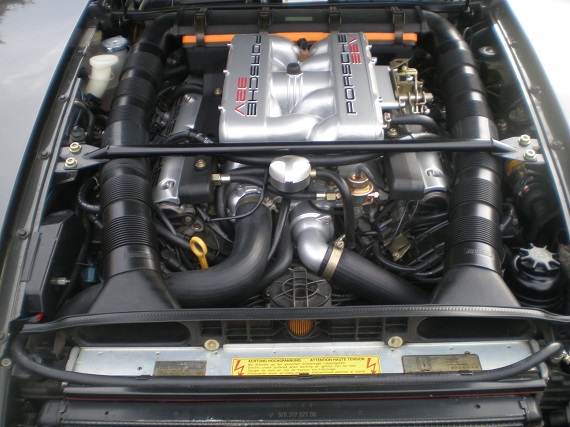 My last 928 feature sparked a very interesting discussion surrounding the relative merits of the manual vs. automatic transmission in these cars. Naturally, this being a site that caters to enthusiasts, many of us strongly prefer to do the work ourselves, thus making an automatic 928 seem a less desirable option. However, purely from a driving perspective that doesn't appear to necessarily hold true. With any GT we can certainly understand. The ethos of the machine isn't about pure performance, and while even a mundane sedan might be made interesting with a manual, with an already interesting car sometimes we may be better off enjoying the comfort and performance the car provides and arrive in the style that suits the machine. To each their own, but for me it was something I, frankly, hadn't really considered much when thinking about the 928 itself.
That said, in terms of value there really isn't much question as the rarity of the manual absolutely commands a premium. The asking price here, especially given the mileage, is reflective of that. It's a really nice looking example and even with nearly 90K miles it appears well cared for. Though at this asking price there really shouldn't be any "small items in need of attention." As with any 928 the maintenance is crucial and this one is said to come with an extensive history. And, hey, apparently Charlie Sheen once owned it! So I guess there's some good and some bad. The GTS market has been pretty hot for a while and this one may give us some insight into how we can expect that to continue.
-Rob