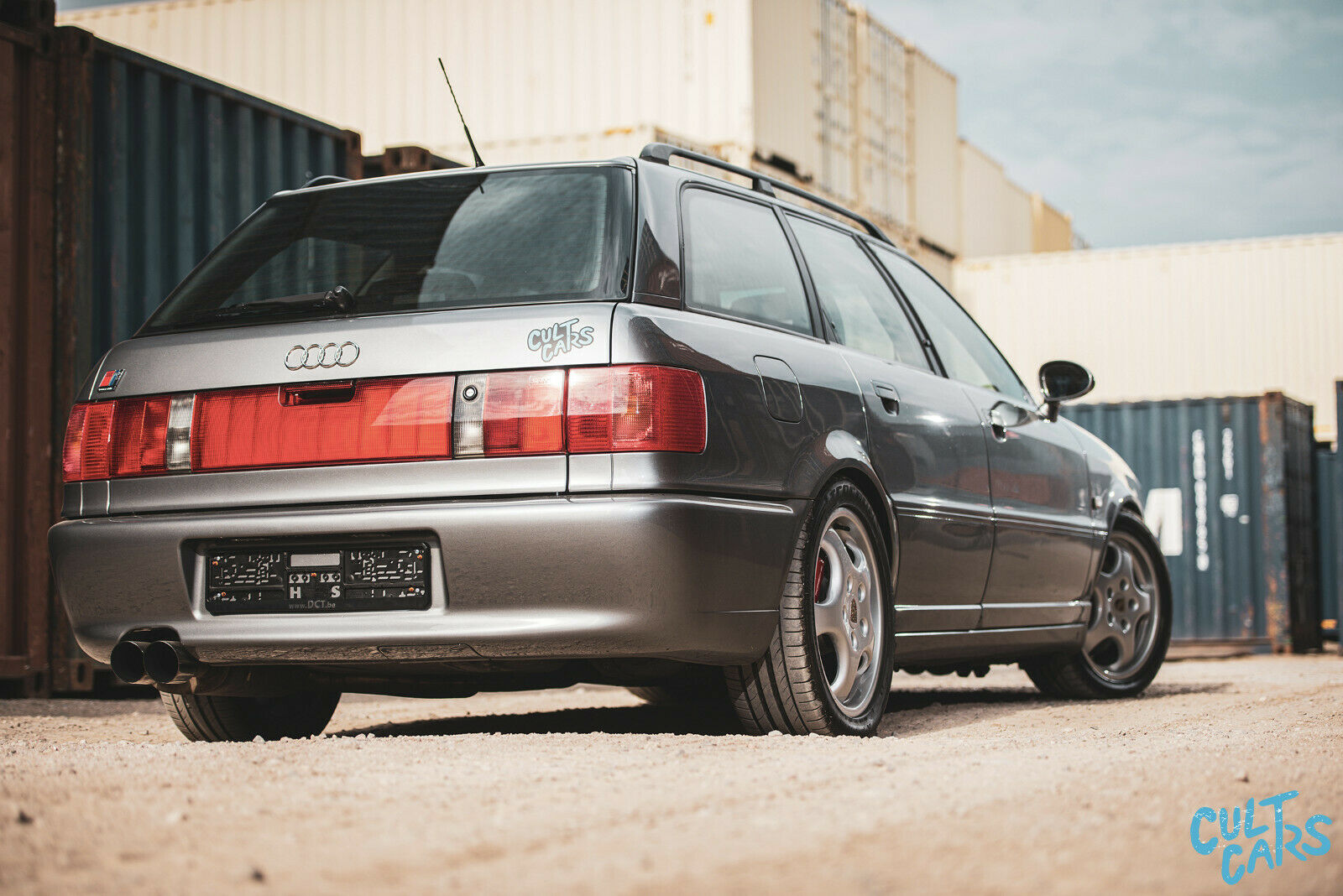 Why would anyone even contemplate paying nearly $80,000 for a 26 year old, complicated and turbocharged Audi wagon? Because of the badge that adorns the front – the magical 'Renn' added to the S2 badge, along with the legendary name Porsche scripted below. That meant that this relatively unassuming Audi 80 quattro Avant had been produced in Zuffenhausen on the 959 production line rather than Ingolstadt or Neckarsulm and had added a healthy dose of even more "Sport" to the small chassis. Ostensibly, though the Sport Quattro was the first RS vehicle, the RS2 was the first to wear the badge which has become synonymous with Audi's speed department. For many Audi aficionados, though the RS vehicles have become much faster and more luxurious, just like the with W124 500E and the E30 M3 Audi has never made a car better in its overall execution than the original. Not that it was slow by any means; Porsche's massaging of the ADU inline-5 resulted in 311 horsepower – even more than the Sport Quattro had from essentially a very similar motor.
So despite being much heavier than the Sport had been, the RS2 wasn't much slower; sub-5 seconds to 60 and a top speed north of 160 mph. Along the way, it was capable of bullying everything outside of a supercar; yet this car also established the move from Audi's 2-door halo vehicle to a long line of fast five doors. Porsche also upgraded the brakes and wheels with Brembo units and 17″ 'Cup 1' wheels creating a signature look, and tacked on 911 mirrors for good measure. So, too, was the color signature; original called RS Blue rather than the color name it's often mistaken for – the later Nogaro – bright blue is still the go-to shade for Audi's fastest and was just announced on the launch of the new RS6 Avant. Even within its fast contemporaries, this car was legendary, and the upgrades to the motors and wheels spawned an entire generation of enthusiasts to turn up their inline-5s stateside. Now that these cars are legal for importation, a steady stream have been coming up for sale: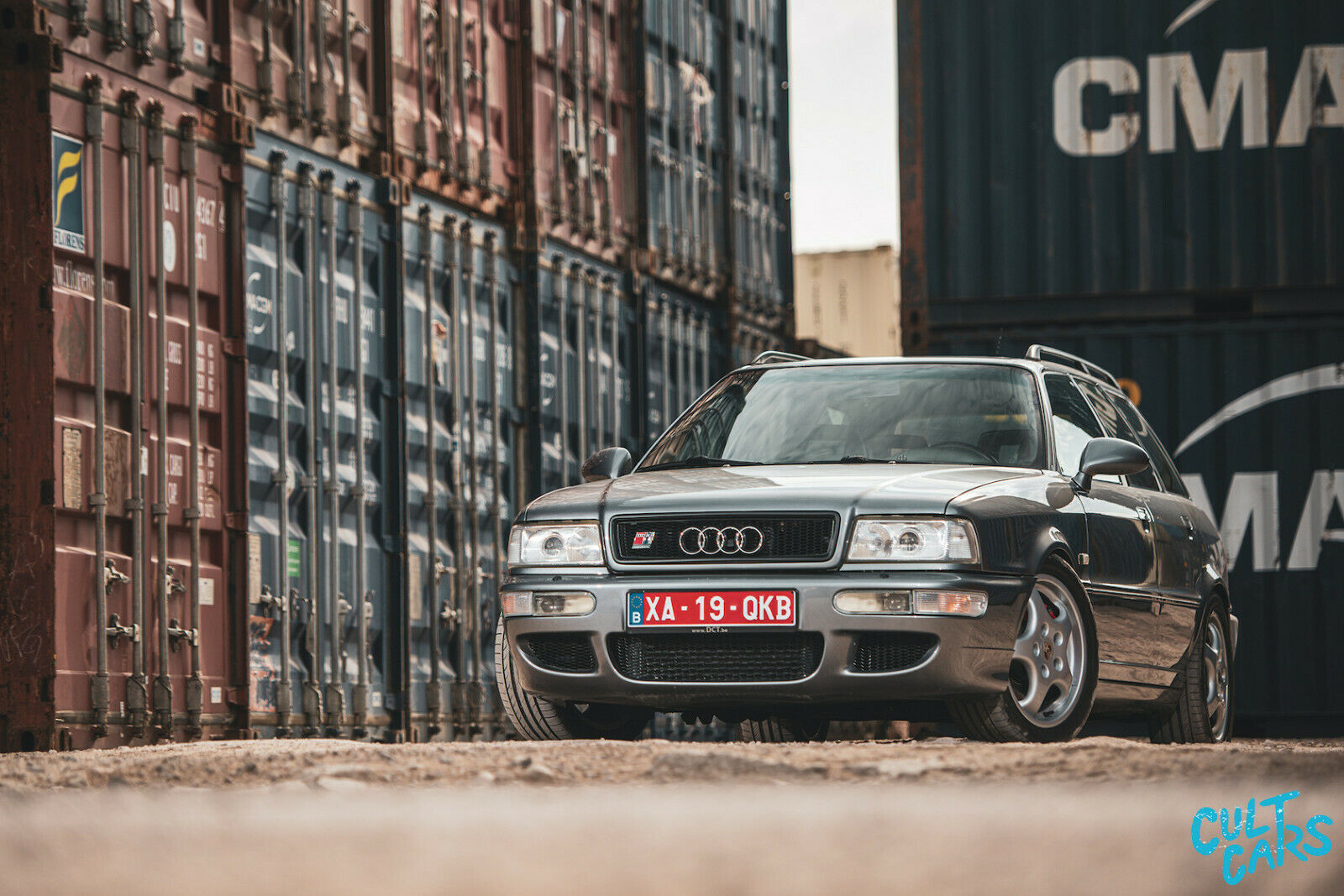 Year: 1994
Model: RS2 Avant
VIN: WACZZZ8CZSZ000446
Engine: 2.2 liter turbocharged inline-5
Transmission: 6-speed manual
Mileage: 121,000 mi
Location: Denver, Colorado
Price: $57,000 Buy It Now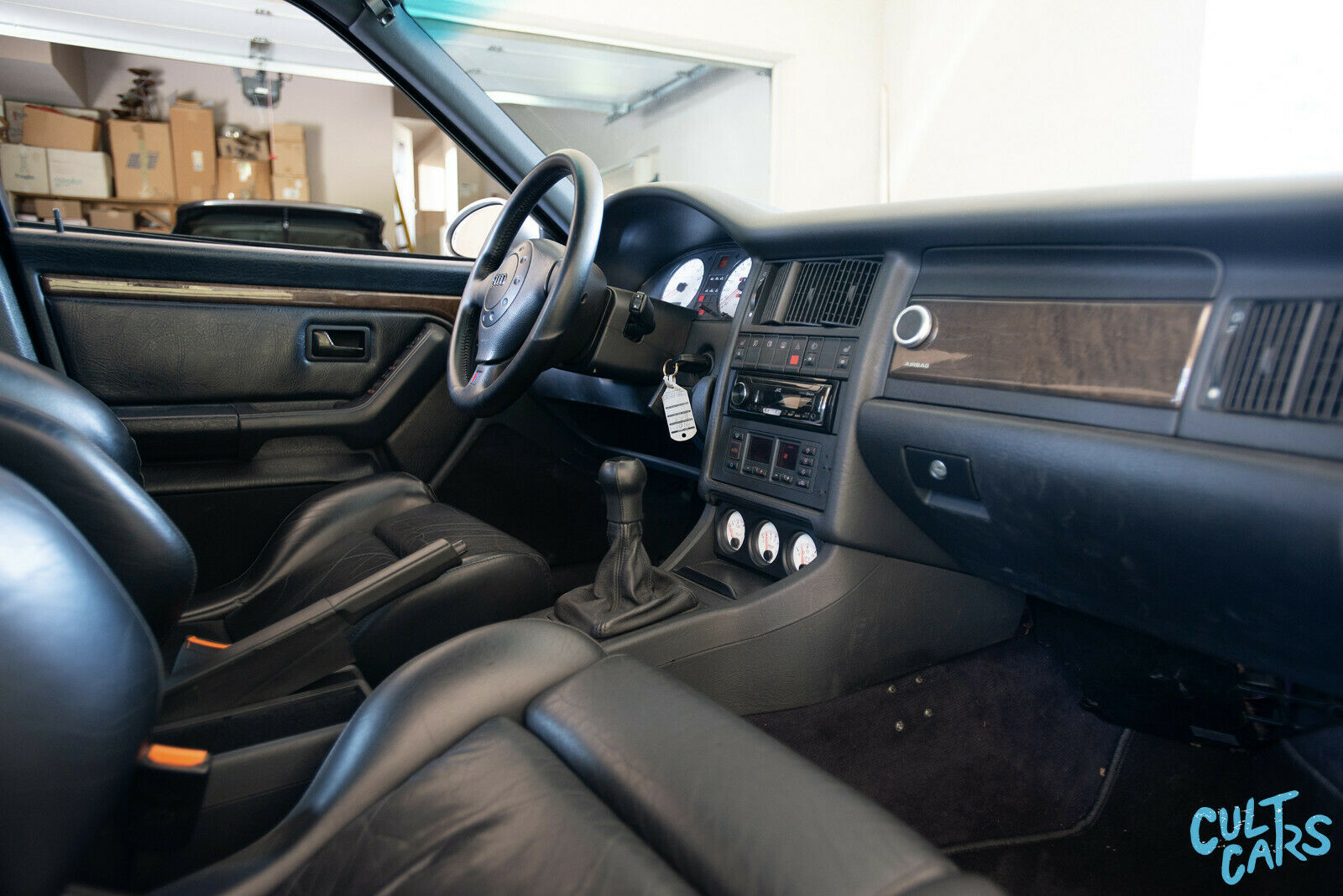 The RS2 was pivotal in giving Audi a whole new line of performance cars and is perhaps the most inspirational car in its rich history behind the original Quattro. Its pioneering legacy can still be felt with the current line-up of hot RS-badged Audis, and its retro-cool cachet guarantees its appeal today. It also underlines its importance in being the first Audi RS machine. The hand-built RS2 was a collaboration with Porsche, and was a performance car hero the moment it left the production line. Stuttgart provided 968 Clubsport 'Cup' wheels and brake calipers. There are also the shapely 968/993 door mirrors, 993-style bumpers and blink-and-you'll-miss-them badges bearing the 'RS2 Porsche' legend.

The RS2 takes time to spool its turbo, but once it does, the pace is ferocious. So shocking was its pace when it was launched, Autocar recorded a 0-30 mph time of just 1.5 seconds. At the time, that was faster than both the McLaren F1 and Jacques Villeneuve's Formula 1 car. Below 3,000rpm not much happens, then you ride the wave of torque and by 7,000 rpm it's more or less all over. Stay in the middle ratios to keep the engine on the boil and the RS2 just keeps finding more speed. It's both intoxicating and intimidating, and all the while you're aware this is a wagon with up to 42 cubic feet of luggage space. Unbelievable.

STANDARD FEATURES

– Based on the Audi's 80 Avant, and built on the Audi B4 platform power comes from a by a modified version of the 2.2 liter inline 5 DOHC 20 valve engine.
– A six-speed manual gearbox was the only transmission choice. and Audi's trademark Quattro permanent four-wheel drive system was standard. Front and rear final drive units contained a conventional 'open' differential, while the rear has an electro-mechanical diff lock.
– Porsche-designed braking replaced the standard Audi 80 equipment featuring 11.97″ radially ventilated disc brakes with Porsche badged Brembo four piston calipers, while the rears utilize 11.77″ rotors with Brembo four-piston calipers.
– The interior features black leather Recaro seats, burl wood trim and a power sunroof. The original radio was replaced with a JVC head unit and Boston acoustics speakers.

WHY IT'S A CULT CAR

Approximately 2200 RS2s were to be built initially, but due to demand the total was increased to 2891 cars making it very rare and desirable to collector car enthusiasts. There are probably less than a dozen RS2's in the United States and this one features an even more exclusive color combination and a motor capable of launching this station wagon into super car territory.

CONDITION REPORT

This modified RS2 started life in Denmark where the previous owner built the motor to handle upwards of 800 horsepower. According to the previous owner, the engine was cleaned, painted and honed. He installed JE pistons, IE rods and 7A cams. ARP bolts were installed along with King Race bearings and a new oil pump. The cylinder head was completely refreshed, a set of 1000cc injectors and a Walbro in-tank fuel pump was installed. The car is running a custom stainless steel exhaust system along with a Wagner intake manifold. Power comes from a Garret GTX3071R turbo producing 473 HP to the wheels. An ECU Masters stand-alone ecu offers Bluetooth connectivity and a robust spectrum of tuning profiles. H&R Coilovers replaced the 25 year struts, providing a balanced and comfortable ride.

We tracked-down the original owner who provided details on the motor build and noted the car was sold in 2018. A year later we acquired the RS2 from a dealer in Belgium and in December of 2019 it arrived in Denver. We made a significant investment in this vehicle to insure it would be in perfect working condition for the next owner. The car is rust-free, and almost perfect. There are a couple very minor cosmetic blemishes including a small spot of rust under the rear wiper and a hairline crack in the front bumper, both items are pictured. We're excited to offer this RS2 for sale with a clean bill of health and a recent dyno tune indicating 473 horsepower to the wheels.

REPAIRED/REPLACED

– Replaced driver cv boot
– Replaced motor mounts
– Adjusted throttle (modified inner hood shroud)
– Adjusted exhaust hangers- Replaced bumper lights
– Adjusted front and rear bumper mounts- Repaired engine temperature gauge
– Repaired fuel sender unit- Replaced A/C line making A/C fully functional
– Replaced idle air control valve
– Replaced belly pan- Installed radiator shroud
– Replaced the steering rack boot
– Replaced A/C line making A/C fully functional
– Replaced belly pan- Installed radiator shroud- Replaced center console ash tray
– Tires and brake pads have about 80% remaining.

Cult Cars LLC adds a $299 dealer handling fee to the final sales price.​

THE CORRECT VIN # WACZZZ8CZSZ000446.
– Due to EBay limiations we could not enter the correct VIN above.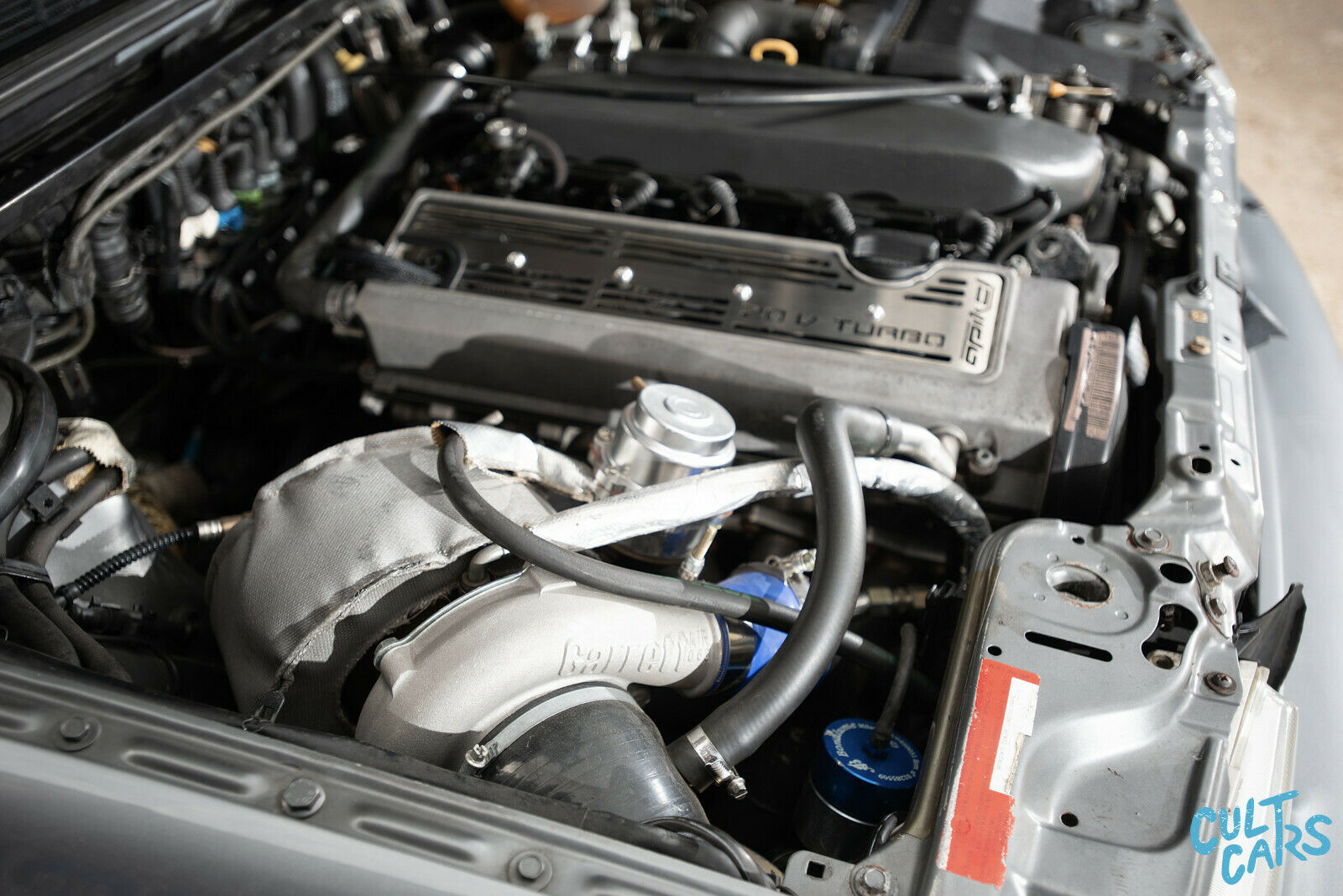 This one sure looks impressive. The color is M7Y Polar Silver Metallic over black leather, and the lowered stance and beefed-up engine sure look menacing. Is this the one to get? If I'm completely honest, it's not the one I'd want. Strange though it may seem, while I think the RS2 is really neat, I think the regular S2 Avant looks even better. And you can still grab a clean S2 Avant for about half the price of an RS2. Granted you'll have a bit of work to do to get it here, and it won't draw quite the crowd of the RS, nor will the performance be quite as thrilling. But it's still a pretty special and rare car, and it doesn't have to break the bank.
-Carter