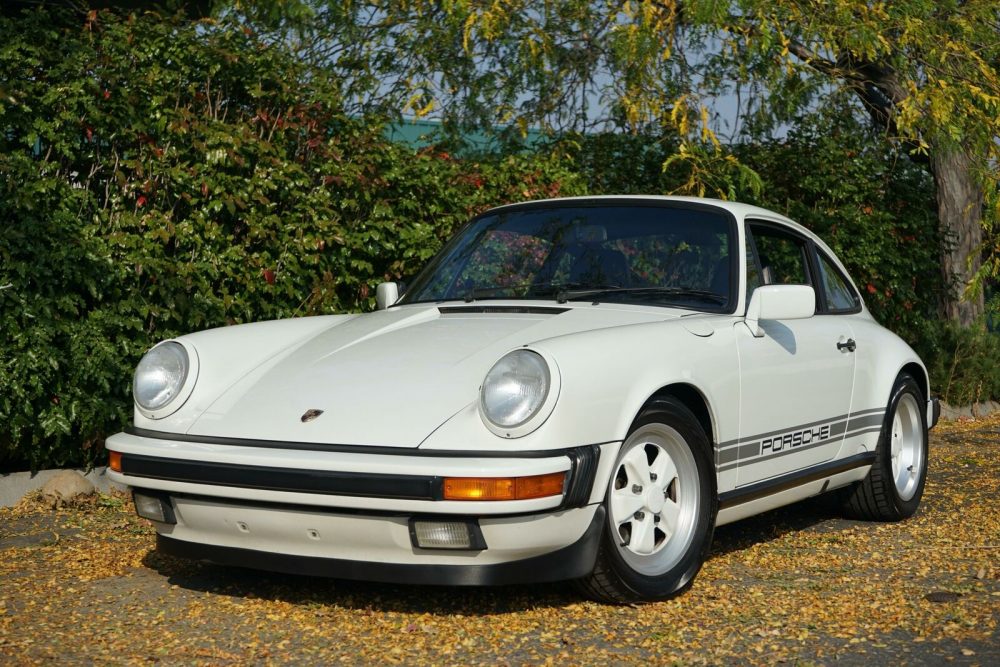 The 1989 model year was the final year of the torsion-bar 911, and only 1,156 US-market Carrera coupes were made. If that number seems low, it is because the 1989 was a split model year, as the 964s were also sold as 1989 models. Given that the 911 basically looked the same from 1974 to 1989, I can't imagine it was a fun job trying to sell these 1989 911s when new when totally new 964s were sitting in the showroom. Now some 30 years later, most seek these out for the G50 gearbox and special options like the sport seats. They bring a slight premium over the older 911s with the 915 gearboxes, but at the end of the day its all about condition, mileage, and options. This example caught my eye up for sale in Idaho is finished in classic Carrera White with matching Fuchs and blue interior. A fairly nice spec on its own. Mileage? Just under 121,000. So a potential nice driver-quality 911 for a decent price, right? Not so fast.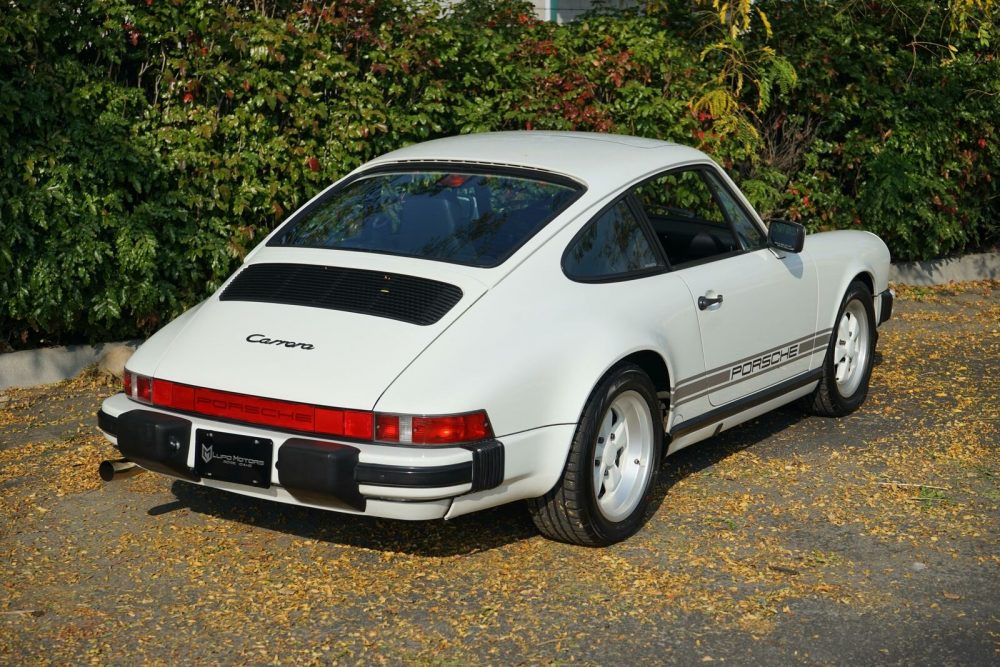 Year: 1989
Model: 911 Carrera
VIN: WP0AB0918KS120355
Engine: 3.2 liter flat-6
Transmission: 5-speed manual
Mileage: 120,937 mi
Location: Boise, Idaho
Price: $64,995 Buy It Now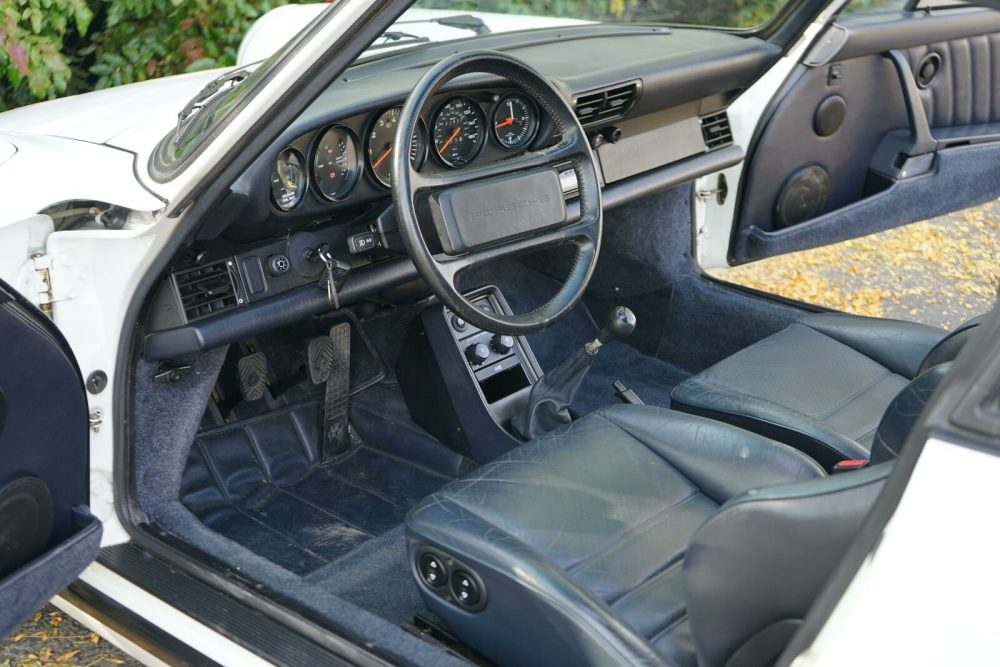 Finished in Grand Prix white with color keyed Fuchs wheels, this G50 coupe has been very well cared for during its life. Outside, the paint shows extremely well with full front Paint Protection Film and a ceramic coating installed in our Lupo Auto Salon. Inside, this beautiful deep blue interior shows little wear on its sport bolsters. Well optioned when first purchased, a full build sheet has been listed below. Included with the car are a lot of pages of service records and books. The car also has also had a couple of upgrades with the Dansk Exhaust, Steve Wong Chip, and the flat deck lid added. Both the factory whale tail and flat deck lid will be included with the car. Don't miss your chance at owning this gorgeous G50 sunroof coupe. Code Option Description 018 Sport steering wheel with elevated hub 158 Radio "Monterey" – 86 "Reno" – 87 220 Locking differential 243 Shorter gear shift lever 348 Forged wheels – Grand Prix White 383 Sport seat – left 387 Sport seat – right 454 Automatic speed control 473 With spoilers 473 Power Left Seat 490 Hi-Fi sound system 494 2 speakers on back shelf 494 Amplifier system 650 Sunroof 975 Velour carpet in luggage compartment C02 Equipped with catalytic converter Please contact us with any questions, for more information, or for a shipping quote.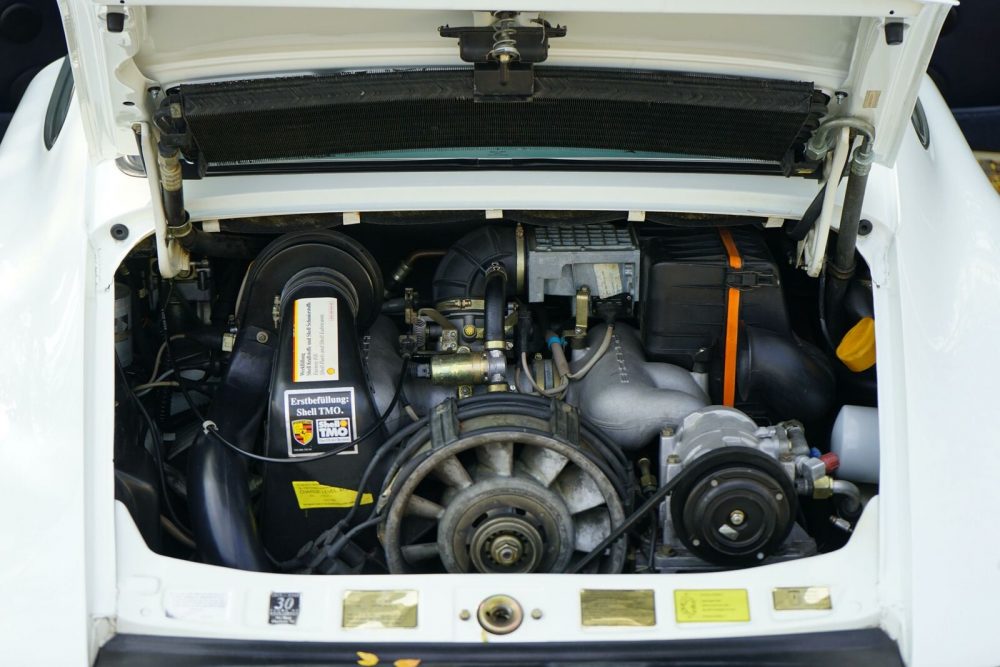 So this one really drew me in. Props to the dealer for some really high quality photos and a proper presentation. A nice spec in decent condition, a few modifications, and a healthy number of miles. The problem? The price is $65,000. I'm not sure why it is $65,000. The prices are really tied closely mileage on these torsion-bar 911s, so seeing 121,000 miles and $65,000 is making me question if I'm missing something here. I could see if maybe the car had a recent full respray, refurbished interior, and maybe an engine-out service, but I'm not seeing any of that here. Tell me I'm not blind on this one.
– Andrew