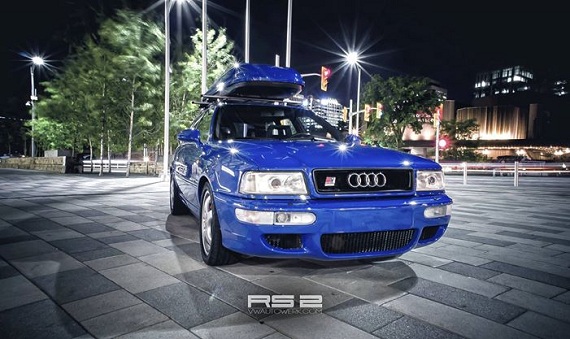 In the high performance, exclusive world of Audi's RS models, most enthusiasts believe they never got it quite as right as they did with the original model. Sure, the RS4s, RS6s, RS5s and TTRSs are impressive, fast and luxurious. They'll all decimate the roads on the way to your destination, with little regard for supposedly faster marque's badges. But there was something that was extra special and just a bit more magical about the original RS2; the first of the super wagons, the splashes of red and RS blue were like a poison dart frog – a warning to the rest of the big boys that this little wagon meant business. Packed with a special 311 horsepower Porsche-messaged version of the venerable 20 valve turbocharged inline-5, the RS2 was very special indeed. Power made it to the ground through all four wheels mated to a 6-speed manual transmission with Brembo brakes and Porsche wheels; the small chassis Audi could break 5 seconds in a 0-60 sprint and was good for over 160 m.p.h. making it one of the fastest road cars in the 1990s. About 3,000 of these cars were made, making them not quite as rare as one would expect given how infrequently we see them for sale – but there's a stunning low mile example today on VW Vortex: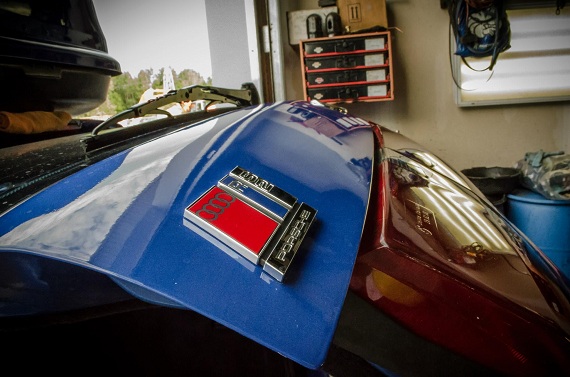 Year: 1995
Model: RS2
Engine: 2.2 liter turbocharged inline-5
Transmission: 6-speed manual
Mileage: 37,000 km (22,991 mi)
Price: $56,000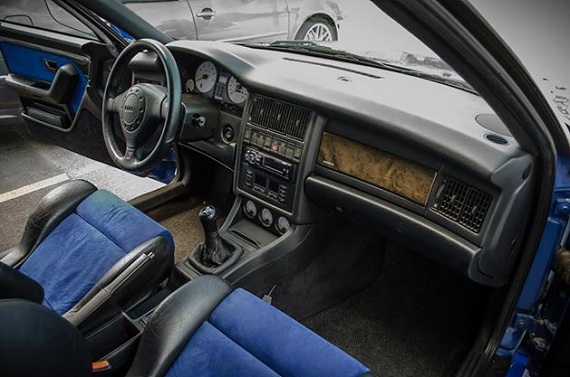 Since the last one that I sold was seen by its new owner on here I figured it was worth it for me to advertise this one here as well!

So after a full year working on restoring the car, It has now come to an end and it is now available for sale. What you are looking at here is a 1995 Blue RS Audi Avant with leather and Alcantara interior with wood trims.

This car only has 37 000km all original with motor untouched except for maintenance which is as follow:

-All fluid were changed (5w40 Syn engine oil, Dot 4 brake fluide and G13 for coolant)

-New spark plugs

-New fuel filter

-New cabin and air filter

-New O2 sensor

-APR DV

-New oil pressure switch

-New clutch master cylinder

-New thermostat

-New ALT

-New Bosch Batt

-New Tie rod end x2

-New ball joint x2

-Alignement done

-New wiper blades all around

-New brakes all around including refinish calipers

-New rear stabalizing bar links

-New Dunlop tires

The exterior of the car have been fully restored using only new OE parts

– New door moldings

-New front fog lamps

-New front turn signals

-Powder coated new front bumper grills

-New front and rear RS2 badges

-New Audi rear logo

-New rear right and left tail light

-New door seals

-New roof antenna

-New wiper nozzles (both for hood and headlights)

-New front wheels housing liner

-New windshield

-New sunroof seal

-New licence plate bulb holders

– A new rear spoiler with thrid brake light incorpored

And of course a new paint job with matching ski box on the roof

As for the interior, all door cards were professionally redone with factory fabric as well as the roof headliner. Parts below were also replaced:

– New steering logo

-New cigarette ashtray

-New door and trunk surrounding gasket

-New front light cover

-New dome light trunk

-New windows switches

Strictly OEM screws, nuts and clips were used during restoration. You wont find a single tie rap or wood screw on this car guaranteed!!

This RS2 needs nothing and is like new! All you need to do is to drive it!

Car is Located in the Ottawa/Gatineau region and is Qc plated.

LINK : VWAUTOWERK – RS 2

LINK : RS 2 – Detailed shots – Part One

LINK : RS 2 – Detailed shots – Part Deux

Asking price is 56 000$

You want more info or more detailed pictures just ask! PM or Phone usually works best (819-329-3443). I believe this is the lowest kms RS2 offered for sale at the moment and maybe beside the one sitting at the Ingolstadt Audi Museum maybe the lowest kms Audi RS2 there is out there.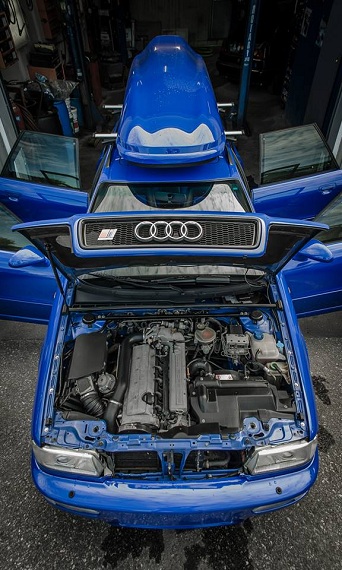 Low miles, the right color combination and a restoration make this one of the best RS2s for sale in the world. The claim that it's the best outside of the factory might be a bit of an exaggeration but it certainly looks impressive. It is certainly one of the lowest mileage RS2s I've seen for sale in a long time, but that makes me wonder a bit why it needed so much restoration. I don't think that the color-matched roof box does the car any favors, but I suppose it's pretty neat to have. Still, were this car mine it'd quickly be off the roof. Given the car's provenance, it's hard to argue with the asking price of $56,000 – that puts it into the price bracket of some of the more desirable German cars, which is honestly where it belongs. If I'm honest, I think I'd probably prefer to save $45,000 and buy a similar RS Blue S6+ Avant from Germany and have it shipped over; but if you want an RS model, this is one of the best available.
-Carter