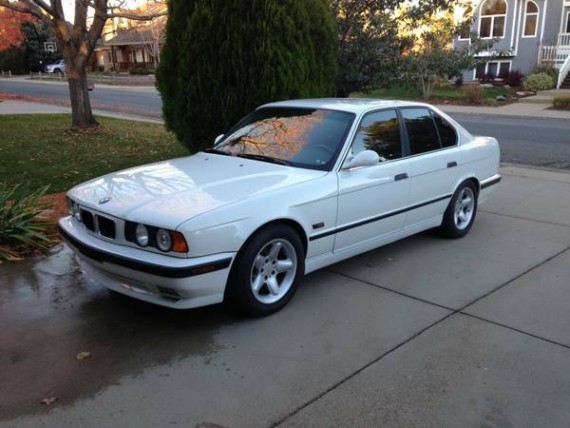 I've written up a number of E34 540i/6 M-Sports (henceforth referred to simply as 540i) during my time with GCFSB and I honestly think this might be the cleanest, most appealing example I've come across. The seller has the original "throwing star" wheels, which I would certainly opt for over the 16″ Schnitzer Monoblocks that are pictured. I know they're rare, but I never cared for the bloated starfish look. The rest of the car appears stock and there are some neat factory installed upgrades, like sport seat arm rests and factory rear reading lights. I know the latter isn't of much concern, but it shows real attention to detail from the seller and that's always a good thing.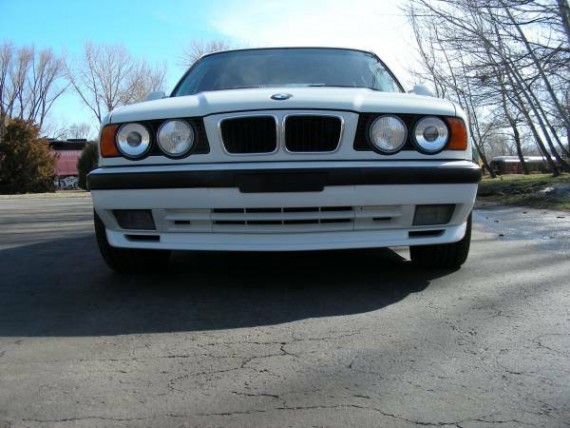 Year: 1995
Model:Â 540i M-Sport
Engine: 4.0 liter V8
Transmission: 6-speed manual
Mileage: 69,300 mi
Price: $19,000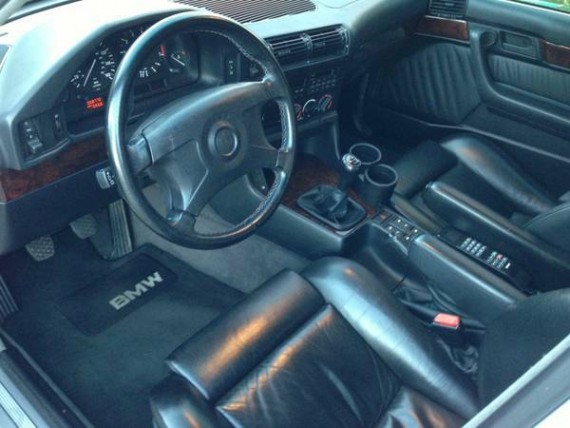 1995 BMW Sport with the $7500 M Sport Package.

This is not the typical 540i 6 speed sport. BMW had a special option which added most parts of the European M5 of that era.

BMW records indicate that only 135 manual ( 6 speeds) were built and 65 automatics for a total of 200 models.

This is one of the nicest ones left. Please note, sometimes this car is referred to as the "M-Sport" or 540i with M sport Package. I have been a BMW owner and car club member for almost 40 years and this is by far one of the best BMW's I have ever owned.

I do have a current Autocheck and no accidents are verified on this.

Car has 69,700 miles and has been obsessively maintained. Note mileage can change slightly as I occasionally drive the car. I drive the car often enough to keep it fresh.

I truly think I have taken care of every area of concern that our enthusiast community thinks about.

Here is a short list:

· EDC shocks. I have the very last set of factory new shocks installed in front (less than 2000 miles ago). The rears were also replaced with a nice low mileage used set, as well as the installation of new accumulators and and other rear SLS hoses.

· Cooling system. New primary and secondary water pumps as well as the radiator replaced.

· Replaced front spoiler with new spoiler as well as new glass for the low beam headlights. Flawless paint of the front spoiler only.

· Rest of paint is original along with proper VIN tags on each panel.

· Original block, no compression/leak down issues.

· Installed factory front armrests for the sport seats.

· Car is currently riding on 16″ very rare Schnitzer Type 1 Monoblock wheels. Have the original throwing star wheels with like new tires. I will post pictures later. Only one set of wheels included with the car at this price. Potential buyer chooses which set they want. Said another way the throwing stars can be included at this price, no extra charge or anything, I'll keep the Schnizters.

· Installed factory rear reading lights with the factory correct 95 lights that have a very specific harness. Only available in Europe.

· Factory options: ASC+T, Heated Seats, CD Changer and Cell Phone

· M5 black rear filler plate trim

· Light window tint

· Front Clear Bra

· Front interior lights upgraded with LED theatre lights like later model BMW's, nice touch

· Center counsel BMW drink holder, slightly modified to hold better.

· Previous owner installed rear M badge, I can live with it. You can delete it.

After I bought the car I discovered it has a built in radar detector, I never use it, but it does work fine.

Hidden A2DP Bluetooth transmitter so your Bluetooth enabled phone connects through the radio.

I am not interested in ANY trades, cash buyers only, prefer a local buyer.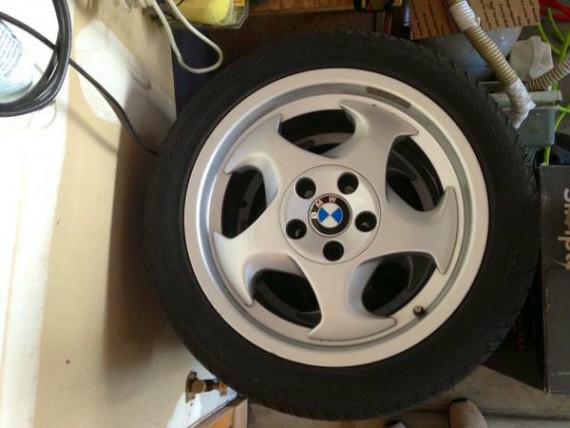 Currently sitting out in Boulder, Colorado with just 69,300 miles on it, I wouldn't expect this to last very long, even with the $19k asking price. You could get into a high mileage E34 M5 for that kind of money, but honestly I'd rather have a lower miles, properly sorted 540i M-Sport instead. Though they're very close in U.S. models produced, 1,492 examples vs 1,484, I still perceive the 540i as being rarer. With the M5 it was quite clear that a buyer was after the top of the line model. The 540i on the other hand was a a special model within a larger production run. It was a car that had to be sought out, the enthusiast's choice, then and now.
Alpine White over Nappa Black leather is my second favorite color combo behind Oxford Green Metallic over Light Silvergrey, though the latter doesn't age as well. Inside and out this example is crisp, only the replacement front spoiler has been painted, the rest is original. Having recently checked out a friend's '91 M5, I have to once again state how impressed I am with how the paint on these cars holds up. His car has spent a considerable amount of time exposed to the elements and the exterior still looks fantastic, even in direct sunlight. The seller has the original window sticker, lots of service documents, and the full toolset. Again, little details that add up to making this a very, very complete package. I know many will scoff at the asking price and while I do think there's some room for negotiation, $19k for a nicely preserved 1990's sport sedan with lots of life left in it seems pretty reasonable to me.
-Andrew