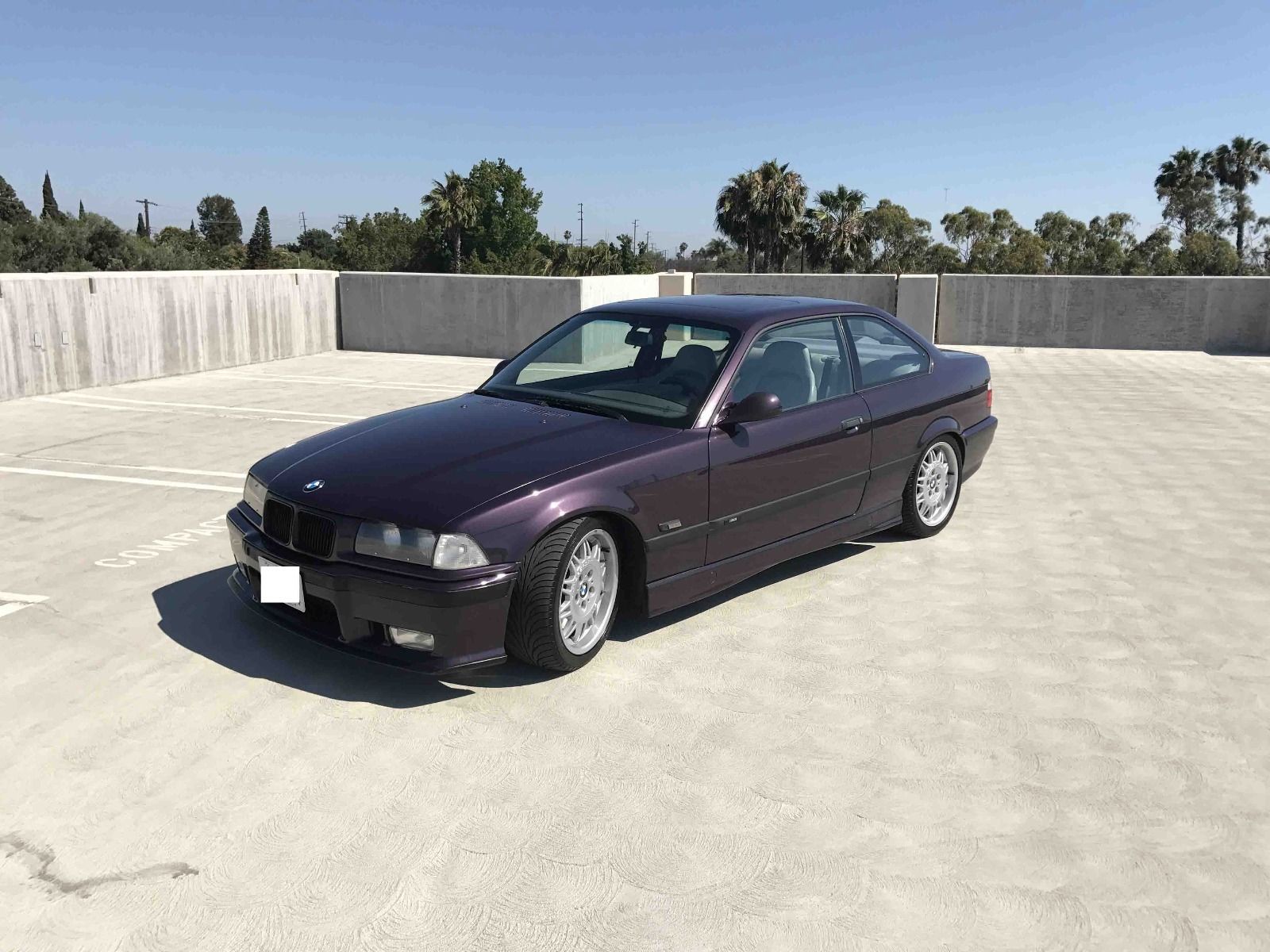 As the E30 remains unreachable and E46 pricing quickly heads upwards, the E36 remains a slightly less-appreciated alternative that is affordable for most enthusiasts. While it's still possible to find wrecks of the popular chassis for only a few thousand dollars, if you're willing to spend a bit more you can still find reasonably priced and clean examples. Admittedly, the pool is drying up as speculating vultures start to circle what was once an oasis of cheap speed. But this early '95 in a fetching (and rare) color combination is more than just a distant mirage: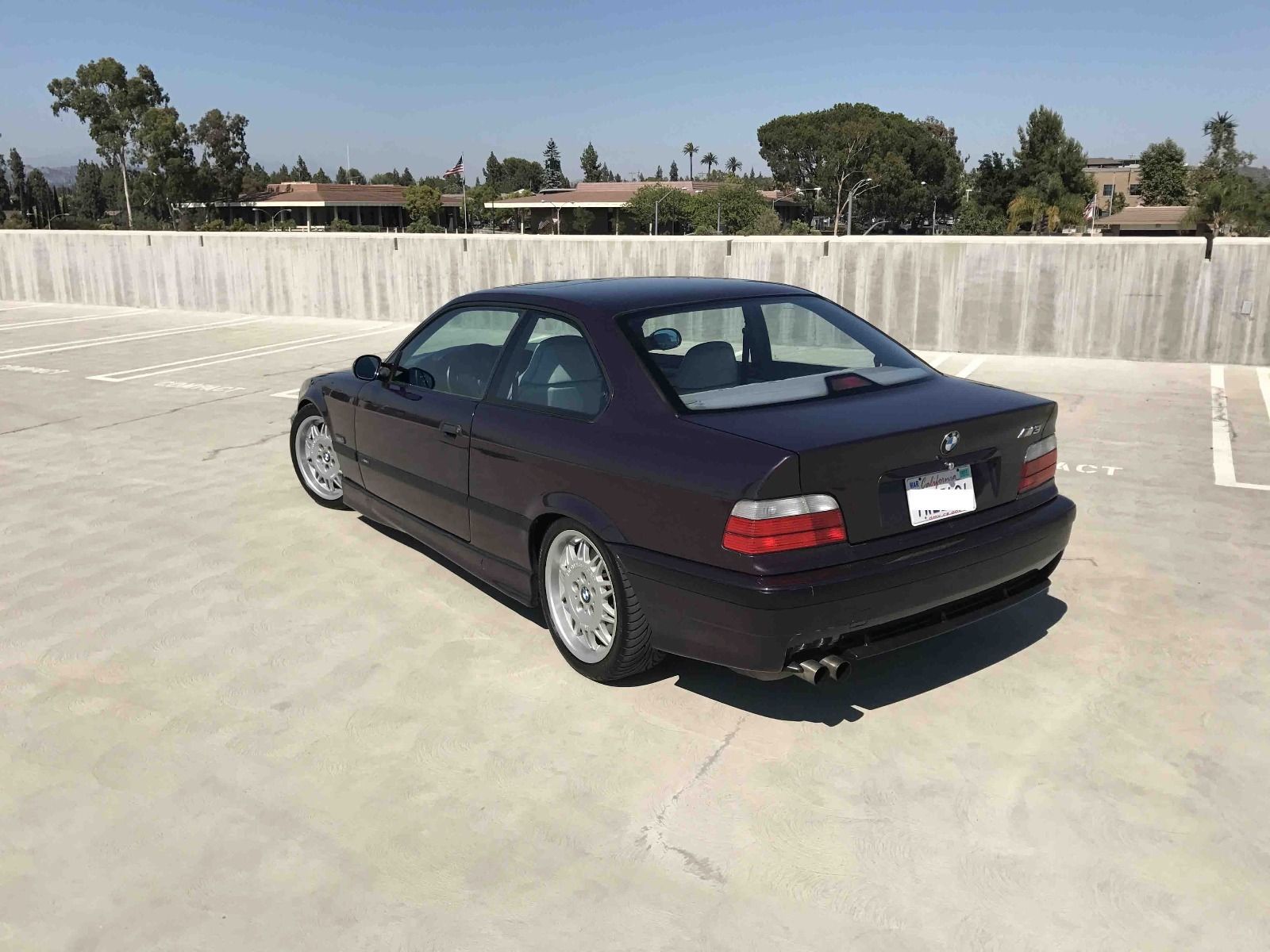 Year: 1995
Model: M3
Engine: 3.0 liter inline-6
Transmission: 3-speed automatic
Mileage: 116,000 mi
Price: $12,000 Buy It Now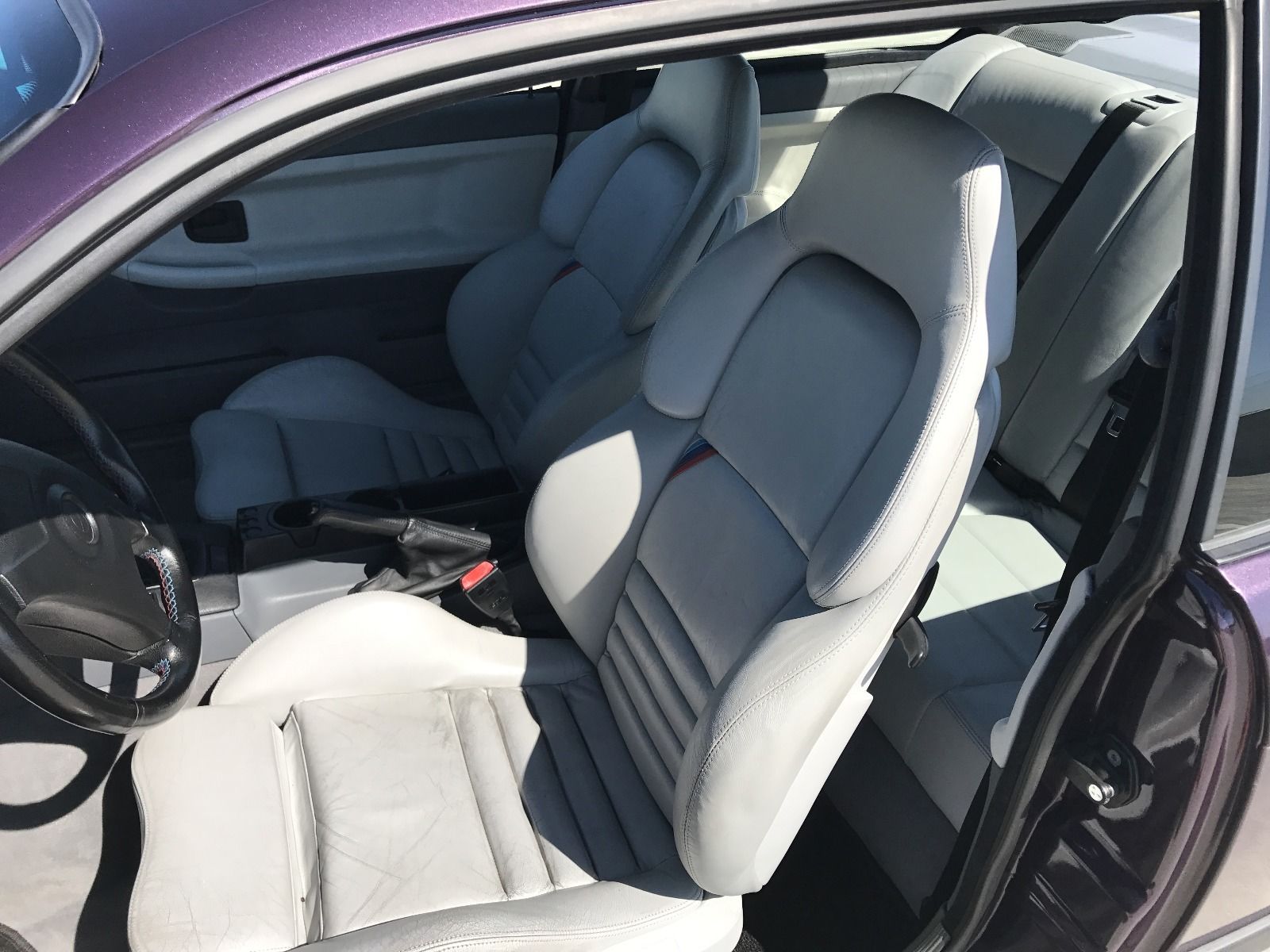 Here's an awesome driver's car for sale that is in great condition – the venerable E36 M3!

This is the Daytona Violet exterior with Dove Gray interior, and the car has 115750 miles on the clock. If you check the Carfax you'll see that it not only has a clean title, but also has spent most of its life in California, with a brief stint in Kansas where it was someone's vacation car (13,000 miles over 4.5 years).

This car has been well looked after, whenever ANY maintenance was required it was immediately taken care of, and always on time with scheduled maintenance such as oil changes, brake fluid flush, radiator flush, trans/diff service. etc. This car has been mildly upgraded to make up for the few weak points inherent to the E36 M3. This car comes with 2 original keys, and the upgrades to the car are as follows;
>> Samco radiator hoses
>> OEM Rear Trailing Arm bushing limiters
>> Treehouse Racing Eyeball Bushings (Front)
>> OEM Clear Corners (front), Clear Tailights
>> Koni Yellow adjustable shocks
>> H&R Sport Springs
>> Ground Control camber plates
>> Ground Control rear shock tower mounts
>> ECS Tuning Stainless brake lines
>> Pioneer Bluetooth and USB CD Player
>> Bimmerworld Shifter (slightly shorter shifts, but replaces plastic shifter with billet aluminum and steel pillow ball style shifter for precision and longevity)

It's a 22 year old car, and like all E36 M3s the door panel vinyl is receding, it also has some wear on the seats in different areas (this could be fixed with a quality leather dye job, but decided to leave it as is so the next owner could decide between leaving it, dying it, or having it re-upholstered. Even so, the seats are pretty darned good considering its a '95. The exterior is really clean, only the smallest rock chips, no dings, dents, scratches, misaligned panels, etc. The car has a FANTASTIC finish to it and polishes up amazingly well.

It's 100% ready to go as is, as all maintenance and wearable part are replaced as needed, tires, brakes, oil, fluids, etc. all have been done recently. You'll be hard-pressed to find a cleaner/nicer 1995 M3 especially in the uber-rare Daytona Violet color.

For those that don't know, the 1995 M3 has the S50B30USA 3.0L inline 6 engine, which is still OBD-1, meaning if you are the upgrade/modding type this is the one to get, later 96-99 models have the S52 motor, which makes the same power but has the more restrictive OBD-2 interface.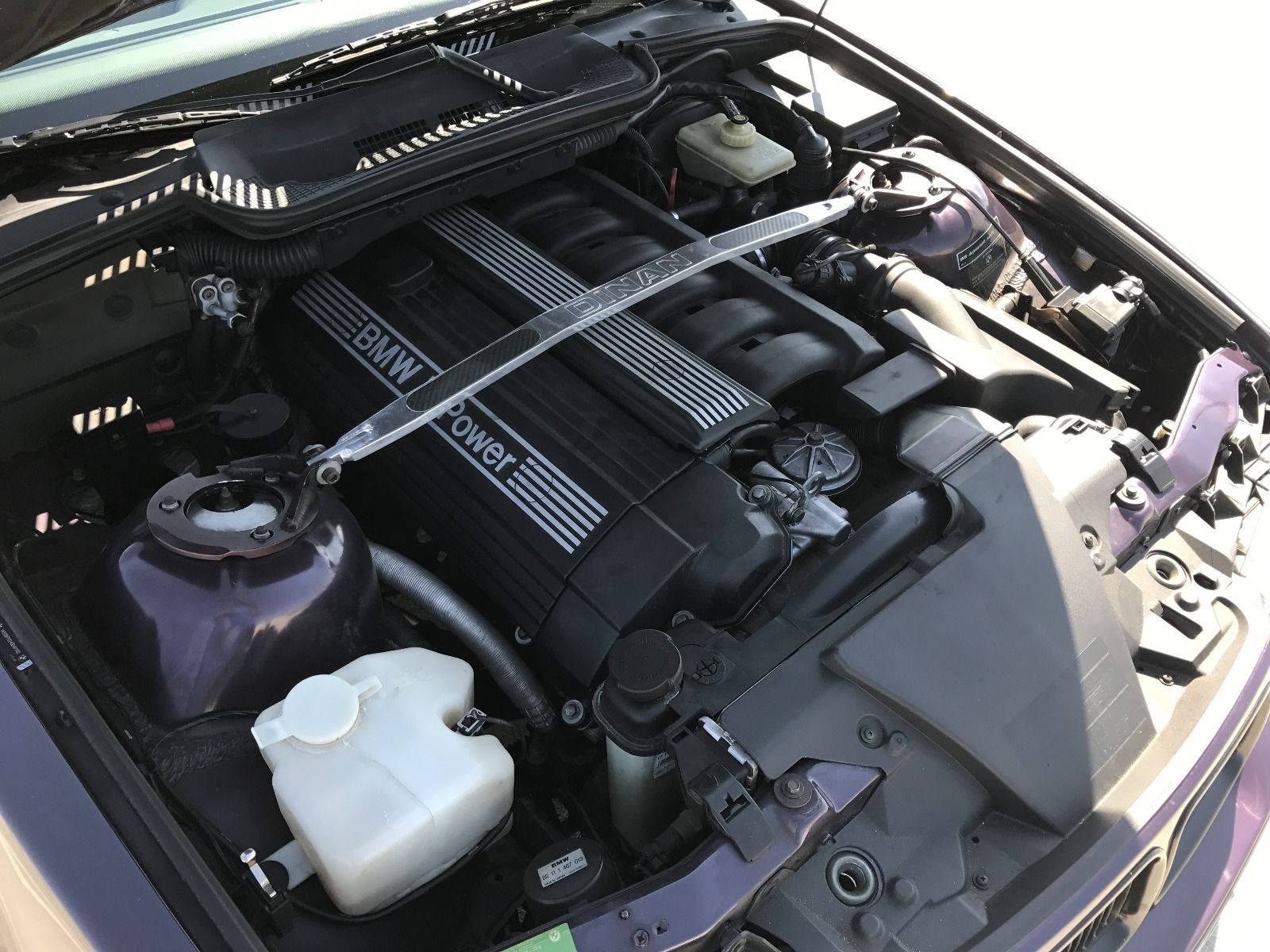 Finished in lovely Daytona Violet Metallic (283), the other highlight is the Dove Gray leather 'Vader' manual seats. The car was produced in the Regensburg plant in late May, 1994, making it quite early in the U.S. production cycle. Options were fairly typical, and as with most early E36 M3s, not many were selected. This car has the passenger airbag (243), electric sunroof (401), air conditioning (530), cruise control (540), HiFi with CD (676, 686, and 694), and leather steering wheel (710). Additionally, this car has been modified with upgraded suspension; good quality items from H&R, Koni and Ground Control highlight the lowered and stiffened suspension that should make this car even more of a canyon carver. If the new owner doesn't like them, the mods should be easily reversible to a more stock form, too.
Being 22 years old with over 100,000 miles, it's not perfect; the heavy bolsters on the seats show some wear and while no exterior work is disclosed, the M3 rear badge looks slightly misaligned to me. I'm also not a fan of the blacked-out grills, but again this is an easy swap. The seller says the car has been maintained and addressed weak points on the M3, but no mention of items like the plastic water impeller are made. Rust isn't addressed either, but being a West Coast car should alleviate that worry. Overall there's little to complain about, especially at the price point. $12,500 is quite reasonable for a clean, lower mileage M3 at all, and one in a rare color especially so. With pricing continuing to trend upwards on these E36s, this one should be a no-brainer unless something major hasn't been disclosed.
-Carter