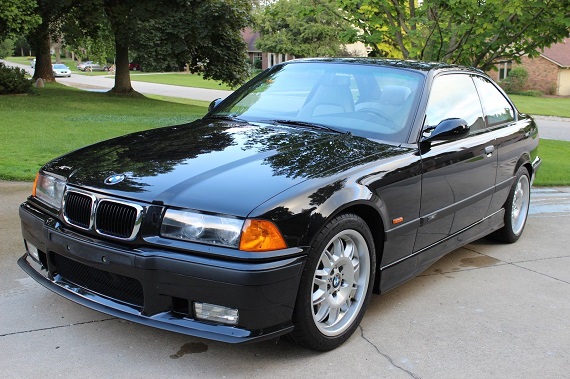 In the last few weeks I've done a series of posts covering some well priced, good condition E36 M3s. The genesis of those posts came from a low mileage, slightly modified Dakar Yellow M3 which apparently really raised my ire. As with any car, there are opportunity costs for buying an example which is lower miles and near pristine condition; you're paying not only for the exclusivity of having had someone store and not heavily use the model you're clearly seeking, but then often you're also paying extra for what they think it's worth. In some cases – classic Ferraris, for argument's sake – that won't matter to the prospective buyers, whose bank accounts often align with small African nations. In others, the opportunity cost for getting into a low mile older car is that you could have a much newer car, with better features, performance and perhaps reliability. As such, today I'm looking at two very similarly priced M3s; the last of the run E36 versus the first of the run E92. 9 years, 45,000 miles, 2 cylinders and some 174 horsepower separate these black beauties – which is the one you'd choose?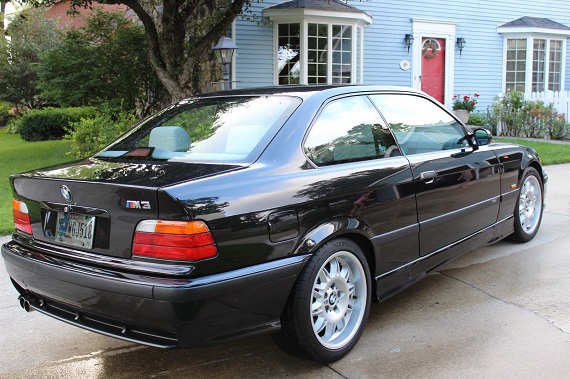 Year: 1999
Model: M3
Engine: 3.2 liter inline-6
Transmission: 5-speed manual
Mileage: 23,663 mi
Price: $29,900 Buy It Now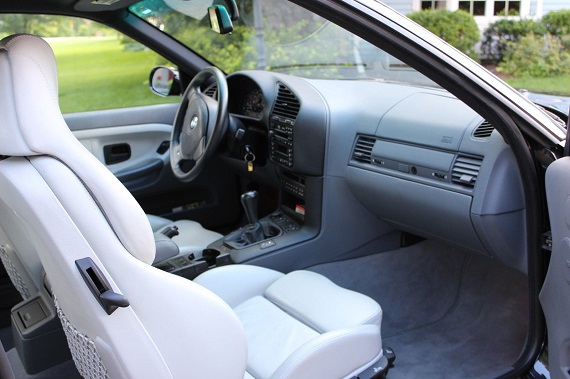 Incredibly clean, near mint condition 1999 e36 M3. Purchased last year from Enthusiast Auto Group, the leaders in M performance cars. Since then, driven about 2,500 summer miles. Near mint condition. Bone stock except I just put $1,000 in Brembo drilled rotors, new brake pads, and SS brake lines. One of the finest examples of an e36 in the US. For full disclosure, the mid range drivers door speaker is out, but EAG shipped me a new one free of charge, just haven't installed. This engine/chassis combination is one of the best ever built by BMW. Cosmo black paint is nearly flawless. Dove grey hides are outstanding with very little drivers bolster wear. Suspension is fantastic…car handles beautifully. All synthetics fluids. Great car. Good luck!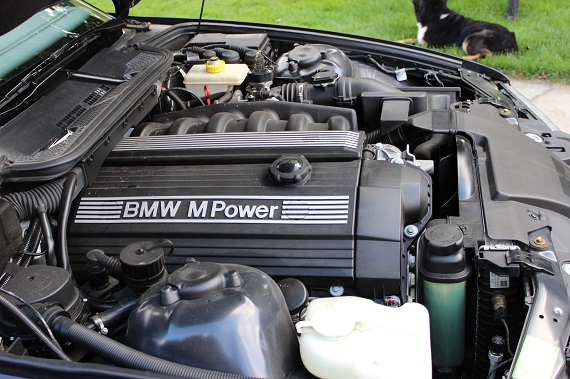 Enthusiast Auto Group has been the cause of much discussion here, and I'm sure other places. Personally, I don't really have much of an issue with their model. If you want a premium service for buying a sorted older BMW, there aren't a whole lot of options – not the case in other marques, such as Porsche, where there are plenty of such equivalents. One of the interesting parts of EAG's services is that they offer a buy back option; I presume there are limitations to it (i.e., if you crash or trash the car) – but in this case, I wonder why the seller hasn't gone that route? Perhaps they're not willing to pay him what is likely close to what they paid only a short time ago. Having covered only 2,500 miles since they bought, this last of the E36s has some minor work performed and with only 23,600 miles on the clock looks effectively new. Options on this car were automatic climate control, Harman Kardon and rear headrests on top of the limited slip and ASC-T which were standard for '99. The asking price is some $3,000 more than the Dakar Yellow model which made me so angry, but the condition and presentation here is substantially better, plus the car is all original. This likely is, as the seller contests, one of the nicest E36s in the country. But what are the opportunity costs for getting into such an E36?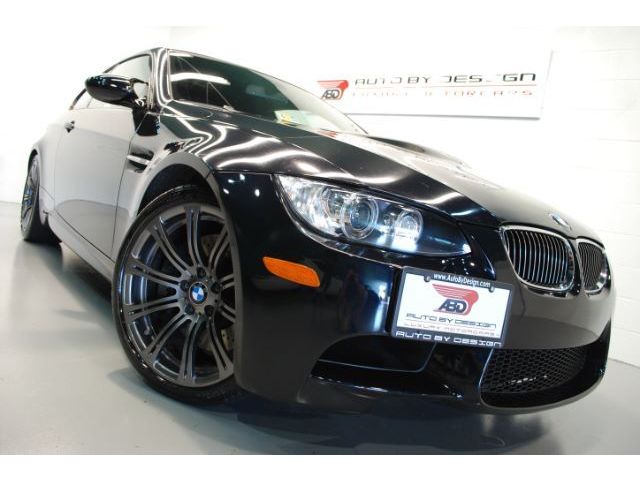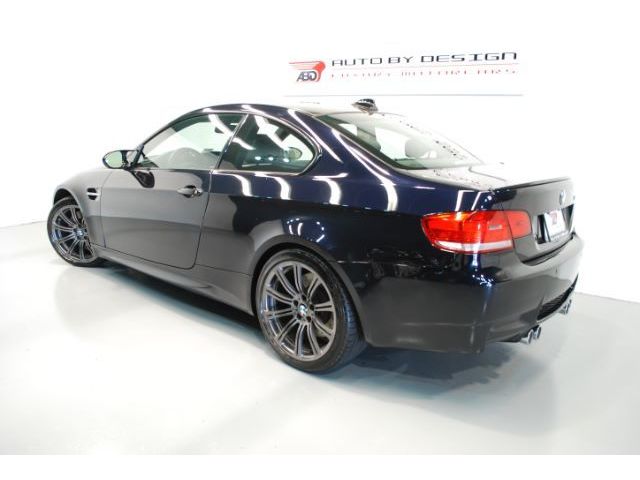 Year: 2008
Model: M3
Engine: 4.0 liter V8
Transmission: 6-speed manual
Mileage: 67,965 mi
Price: $32,990 Buy It Now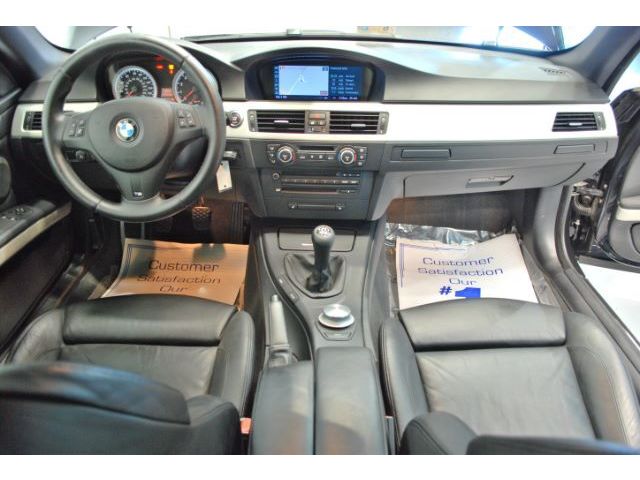 Description

M-POWER! This 2008 BMW M3 Coupe 6-Speed Manual, Finished in Jerez Black Metallic with Black Premium Leather interior has a 414-horsepower V8. It goes from zero to 60 mph in 4.6 seconds. It stops from 60 so quickly your eyes may find themselves on an outbound journey from their sockets, and it sticks in corners with the tenacity of super glue. The 2008 BMW M3 comes fully optioned with Navigation, Keyless Entry, Adaptive Xenon Headlights, eight-way power front seats, Premium Leather seats, Carbon Fiber Hard Top, Cold Weather, Premium Package, Bluetooth, XM radio, 19-inch Smoke Factory Wheels, Parking Assist and much more! This car is completely stock! Fully serviced and inspected!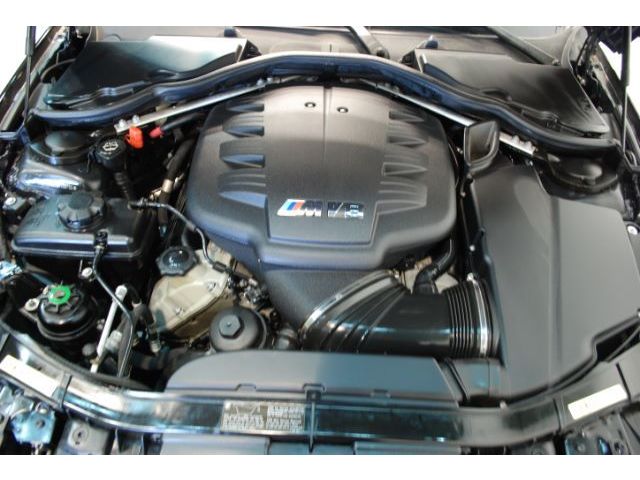 So you want a black M3, eh? Why not step up a few generations to a real rocketship with special performance like the E92? The fourth generation M3 moved to the S65 V8, all aluminum and like the V10 from the M5/M6 a stand alone performance engine unlike the S50/52. Now with 414 horsepower, it's a screamer and already acknowledged by M enthusiasts as a classic. Of course, the standard features two generations on also improved, including Xenon headlights and automatic climate control; this car was further equipped with lots of electronics like park distance control, navigation, voice activated command, satellite radio and other premium options. I prefer the M220 wheels in polished rather than dark colors, but they don't look horrible and this one is stock. The price is a scant $3,000 more than the E36, yet the performance envelope of this car is substantially higher. A few things; the M badge is missing the 3 – perhaps it was popped off, or perhaps there was bodywork in the rear? It's odd that it's missing. The interior is a bit dour and dark with a plastic look, but then so is the E36s. While the E36 is priced right at the top of the market, this E92 is mid-range for the newer M3s; you can find them cheaper but typically with a few more miles or mods, or drop the miles down and the price goes up a bit.
If you pay for the E36, I think you must be betting that it will be considered a collectable. Well, considering that the E30 is now a collector car, that might not be a bad bet – but of course, the E30 is generally thought of as a lot more special. If we're looking at the mass produced M3s, I guess I'd be more interested in which is the better driver. I haven't been behind the wheel of a E9x yet, but having seen them in action quite a bit I can't help but think it must naturally be the better car than the E36 at this price tag. This example – provided there isn't anything being hidden – gives you a great driver with moderate miles in original shape, and I'd argue that considering the recent changes to the M lineup the E92 has as much likelihood long term at being considered a classic as the E36 does.
-Carter