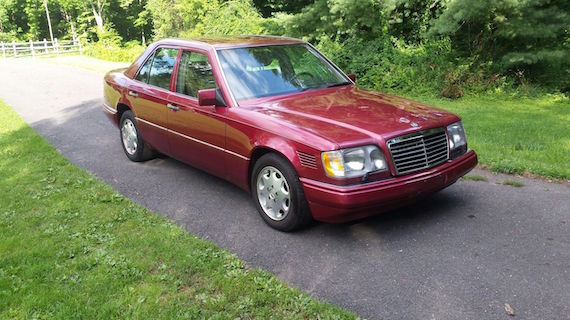 Now that the chatter has died down a bit about the Volkswagen emission scandal, perhaps us fans of the oil burner will get to enjoy our hobby without the ire from other motorists. One of my favorites from the last two decades was the late model W124 Mercedes-Benz E300 Diesel. Other than a small badge on the trunk, the only thing to differentiate this E-class from the petrol powered E320 would be the vents on the right front fender, a method of drawing cool air in versus using the preheated underhood air. This E300 for sale in Connecticut is celebrating it's 20th birthday, looking rather fresh for its mileage. Admittedly, for a diesel Mercedes of this vintage, it is just hitting its stride.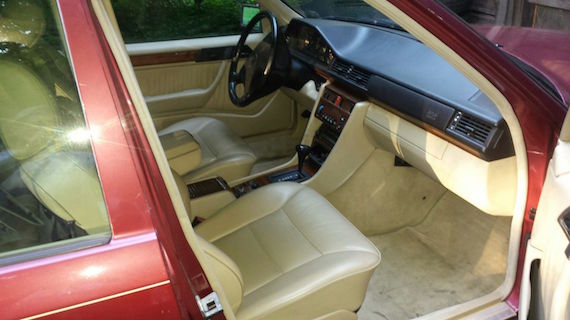 Year: 1995
Model: E300 Diesel
Engine: 3.0 liter inline-6 diesel
Transmission: 4-speed automatic
Mileage: 167,000 mi
Price: $5,000 Buy It Now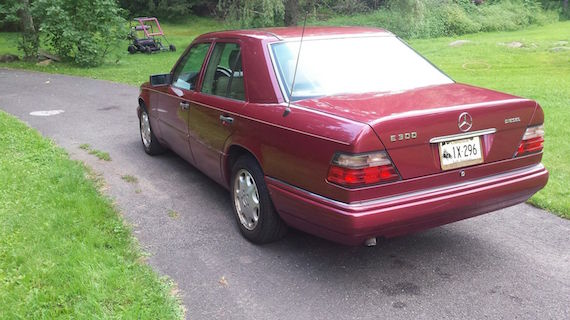 Super nice 1995 E300D W124, enthusiast owned

This is a rare fully equipped diesel from the final year of the iconic W124 model

It is dark red (Mercedes calls it Almandine) with beige leather.

167K miles fully serviced

Transmission shifts like new

It has ASD (limited slip differential) heated seats and headlight wash wipe

Everything works, ice cold air conditioning

The interior is in excellent shape with virtually no marks or scratches on the leather, the wood is above average with relatively few cracks

The headliner is perfect, has been replaced and the car has a 500E rear glass with its super fine (virtually invisible demister)

The paint is glossy, the car has a flat hood badge and a S600 style front grill.

Has a custom performance exhaust (sounds great), a K&N air filter and egr bypass switch, (I have two 95 diesels and this one is the faster of the two)

Has an aftermarket kenwood radio CD player with auxiliary USB port (the radio is on a quick release connector to change in 30 minutes, so the harness wasn't butchered)

The original Becker and trunk mounted CD changer are included

Matching set of Michelin tires with decent tread

Any issues?

The 8 hole wheels are in decent condition, but not perfect, I don't have a better set.

There are some very minor imperfections in the paint on the hood, and some stone chips around the front bumper and the headlight wiper panels

SOLD AS IS WHERE IS WITH NO WARRANTY ITS A 20 YEAR OLD CAR

ANY BUYERS ARE ADVISED TO INSPECT BEFORE PURCHASE

$500 deposit within 24 hours of sale, balance within 7 days

Send me an email with questions or for more pictures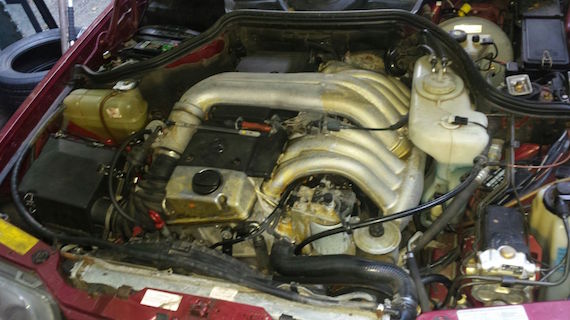 We haven't seen many of these E300 Diesels pass the block, but values aren't too far off from where the E320 sedans are. If you can find a good example with under 75,000 miles, expect to be around the $10,000 to $12,000 mark or so. Given this car is in good shape but has higher mileage, the asking price here seems perfectly reasonable, considering that you'll be able to get a lot more miles out of a car like this. The W124 is the quintessential example of a car that, if treated right, will reward you in return.
-Paul