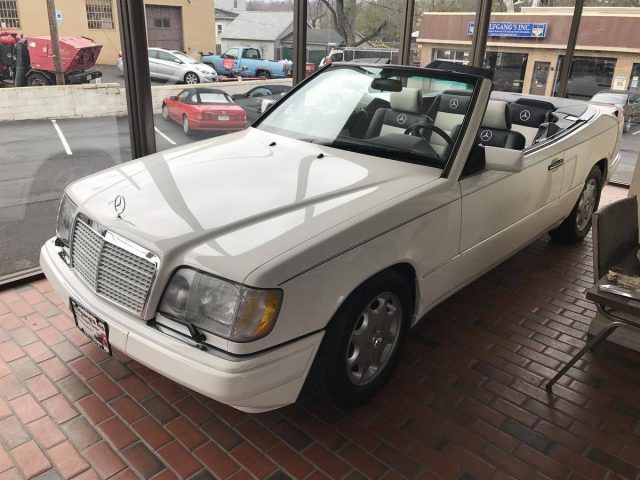 I've been big admirer of the W124 Cabriolet because of the massive design and engineering project it was. Like I mentioned a few months ago, making this car wasn't just chopping the roof off the coupe, sticking a soft top in the trunk and calling it a day. But sadly despite the huge undertaking and investment, you were only left with one engine choice in the 3.2 liter M104 straight-6. It wasn't under powered by any means, but it wasn't exactly a speed demon either. Besides, if you want a fast Mercedes convertible, you ponied up for the SL500 or SL600. I'm going to assume that if they offered the M119 V8 in the W124 Cabriolet,  the price would have been even greater than already high $79,000 (and that's in 1995 money!). The price point probably would have been right at the edge of the $87,000 SL500 and it probably wouldn't of sold very well at all. Plus, you are factoring in even more engineering and cost to a project that like mentioned, was very expensive.
So it makes total sense why there was no V8 W124 Cabriolet. But of course it doesn't stop someone from building one which is exactly what we have here today for sale in New Jersey. What started life as a 1995 E320 Cabriolet has been transformed into a "E420 Cabriolet" and it even has a few other interesting details.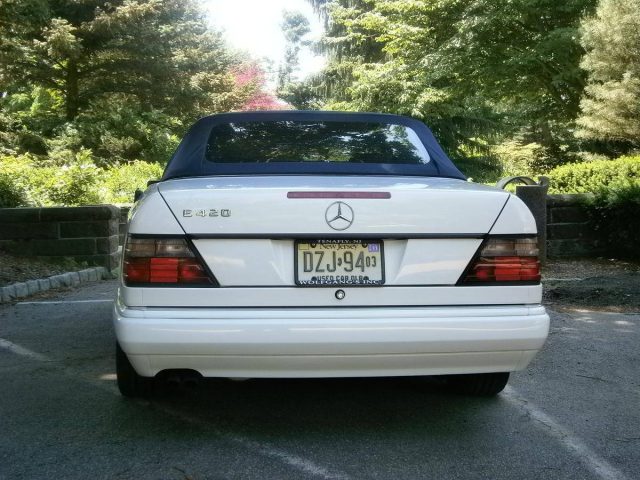 Year:Â 1995
Model: 'E420' Cabriolet
Engine: 4.2 liter V8
Transmission:Â 4-speed automatic
Mileage: 56,921 miles
Price:Â $69,999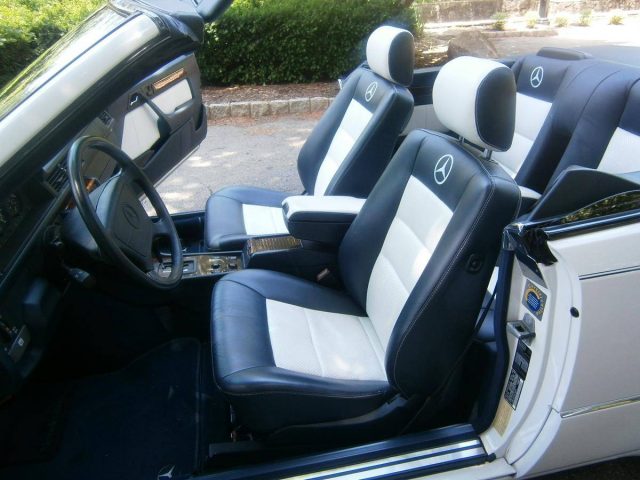 ORIGINAL PAINT, ONE OF ONE E420 CONVERTIBLE

OVER 160000 DOLLAR INVESTED IN PROFESSIONAL CONSTRUCTION,

$199 Dealer Fee

Price: $69,999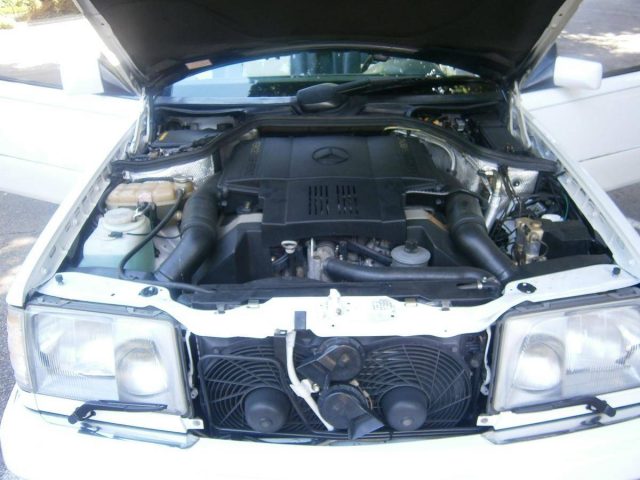 From the looks of it, this swap was done by the people at Wolfgang's Inc., a Mercedes- Benz specialty facility in Tenafly, New Jersey. They are one of the few places in the country that are absolute experts in pre-2002 G-Wagens as well as any almost every post-war Mercedes you can think of. It doesn't surprise me one bit that this engine swap looks like it came straight from the factory. On the other hand, what doesn't look like it came from the factory is the interior. Normally when people build project cars, they upgrade the seats and other surfaces because the stuff that was in there probably wasn't that great to being with. This is not the case with the leather from the W124. If you take care of it, it's very high quality material even in 2017. Why they chose to go with white inserts and those giant Mercedes logos, I'm not sure. Don't get me wrong, it looks very quality, it's just it surely doesn't do this car any favors since it was already a perfectly pleasant place to be. One last thing that gets me is that they painted the grille insert white and I'm not sure why.
So all of this work comes with the asking price of $69,999 — don't forget the $199 dealer fee as well. This easily tops the charts as the most expensive asking price for a W124 Cabriolet I've ever seen since they were new. The seller says in the description that this car has over $160,000 invested which is maybe true if he is valuing the time of him and his employees at $500 an hour. Doing a bunch of quick math in my head, I'm just not seeing where $160,000 is at in this car. Yes, this swap is not a plug and play situation since everything needs to be swapped over from the E420 donor car, but that still doesn't add up for me.
– Andrew