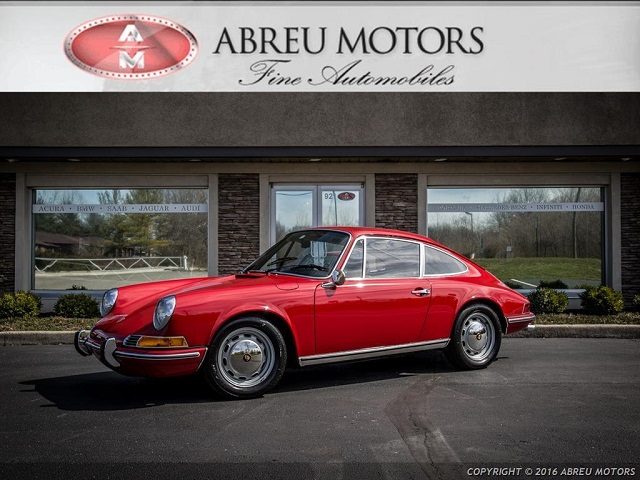 I'm finding myself strangely drawn to this 911. I say strangely because while it is very pretty – hence the source of my attraction – it is otherwise a fairly standard Red 911. And even though I like red it is not typically the color that most captures my attention. The pictures have, almost without exception, been touched up, which is too bad since it detracts from our ability to fully take in the car but it is typical of this dealer. Regardless, we can still see that this is a nice looking car, in good condition and with a lovely vintage style about it. Here we have a Polo Red 1969 Porsche 911T Coupe, located in Indiana, having traveled a reported 76,977 miles.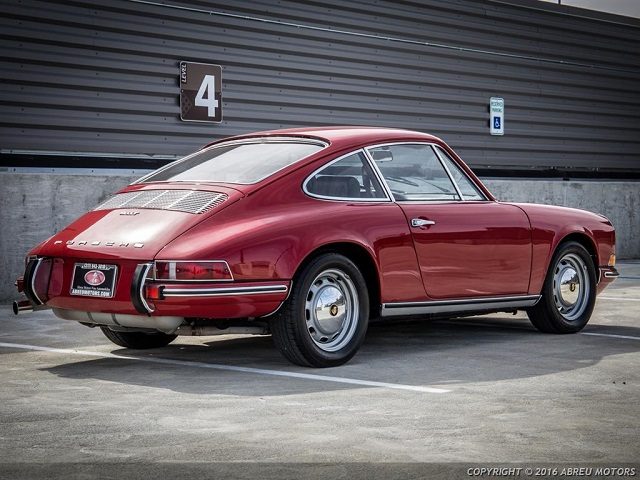 Year: 1969
Model: 911T
Engine: 2.0 liter flat-6
Transmission: 5-speed manual
Mileage: 76,977 mi
Price: Reserve Auction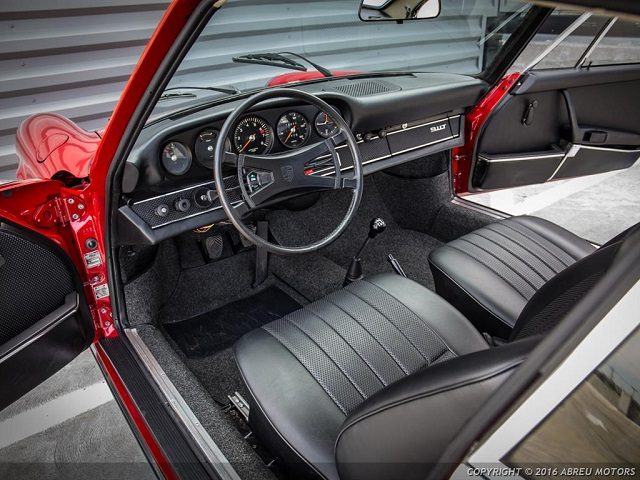 Superb Matching Numbers, Fully Restored 1969 911 T in Rare Retro Polo Red.
1969 Porsche 911 T 2-Door Coupe

As technology advances and automakers trend toward more advanced technologies, many car enthusiasts are searching to snatch up the older relics of the past, especially those that have been methodically maintained and tenderly restored. For the Porsche lover, the 1969 911 T is just the car to fit the bill, appealing to a hearty passion for engineering and love of the classic Porsche aesthetic. They are harder and harder to come by and will be even more so in years to come as they gradually disappear from the market and into private collections.

This gorgeous long hood body is featured in the fabulously retro original Polo Red, displaying a flawless finish thanks to a superb window-out repaint. Bare bones restoration was completed with all new rubbers and seals at reassembly. Completely restored interior was completed according to original factory specs, and presents itself like new. This is an example that does not disappoint. Matching numbers with a full record of service and restoration, COA, and only 76,977 miles, this is truly a timepiece to be treasured. Complete with original spare, jack, and tools. Please refer to the extensive photos below, including those of the engine and undercarriage.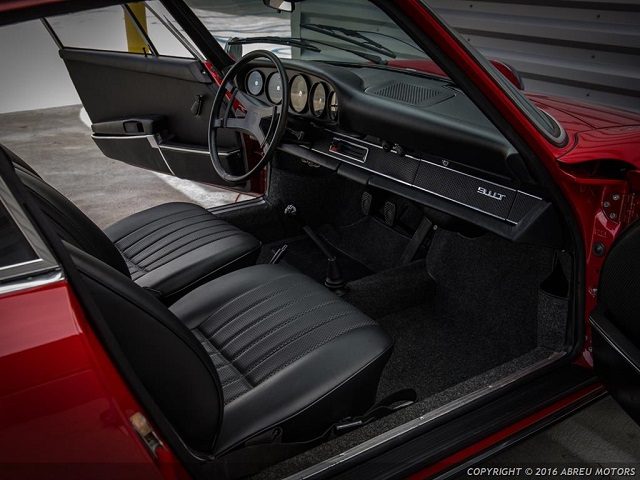 Generally speaking the condition of this restoration appears quite good though there are a couple of areas that are bothersome to me. Inside the seating and carpeting look good and show no wear, as we'd expect, but the steering wheel still looks rough and faded. Presumably it was never restored. Outside we find similar minor details. The paint looks very good and most of the accents look in nice shape, yet the chrome around the windshield looks untouched and shows quite a few blemishes. These are minor niggles overall, but they bother me. I'm sure if we looked through everything more thoroughly other little things would jump out. I wouldn't say these are the types of things that would scare me away from the car, but they might spark a more careful appraisal.
Those negatives out of the way this is a great looking first-year long-wheelbase 911. It may be the touchups, but I feel like these pictures are really accentuating that longer wheelbase to a greater degree than with others and it really looks good. We also see a good deal of documentation and the seller claims full documentation. All together this should make for a fine option. With bidding currently at $66,100 I'm not sure we really can expect it to go much higher, but with reserve unmet we'll have to see some increase.
-Rob