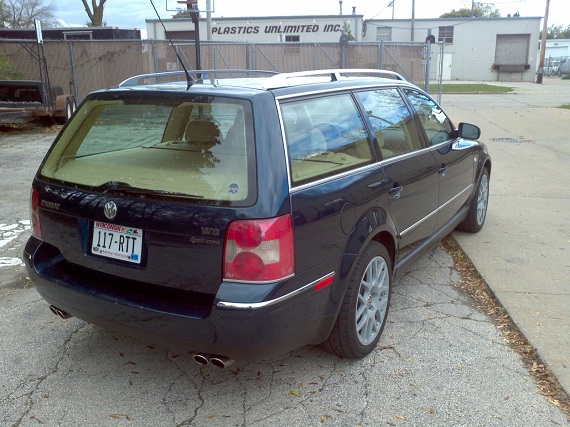 Unicorns. They're what automotive enthusiasts refer to as the cars that just can't be found easily; they're out there, people know they exist, but they just don't come up for sale very often. Such is the case with today's 2003 Volkswagen Passat W8 4Motion Variant 6-speed; a car which very infrequently turns up for sale because of how devoted the owners of similar models are and how few were imported. While we see W8 6-speed sedans on an infrequent but semi-regular basis the wagons are just very hard to come by. How rare are they? W8s are pretty rare to see in any event, with only around 5,000 imported to the U.S.; but in the case of the 6-speed Variant, less that 100 were imported here – a reported 56 in 2003, and 42 in 2004. A decade on, figure a few of those have disappeared in crashes or other untimely deaths and you have yourself a very rare car, indeed: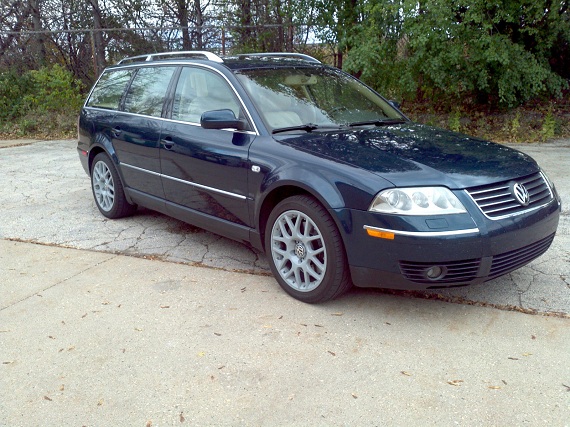 Year: 2003
Model: Passat W8 4Motion Variant
Engine: 4.0 liter W8
Transmission: 6-speed manual
Mileage: 95,000 mi
Price: Reserve Auction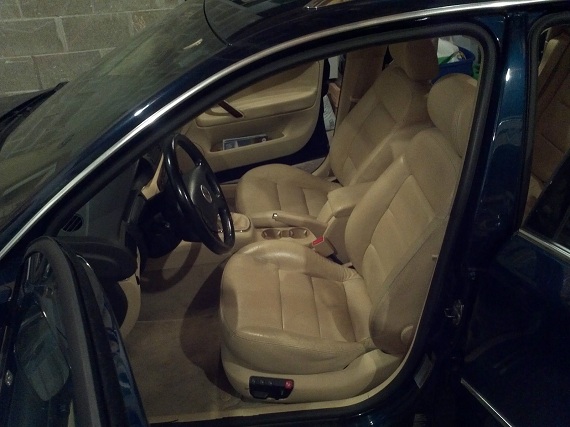 YOU ARE BIDDING ON A VERY NICE 2003 VOLKSWAGON PASSAT W8 ALL WHEEL DRIVE WAGON!

DARK BLUE EXTERIOR

TAN LEATHER INTERIOR

V-8

275 HP -275 FT LBS

RARE 6 SPEED!

TRACTION CONTROL ABS BRAKES

SPORTS PACKAGE (FACTORY 17 INCH BBS WHEELS)

FAST FUN SAFE PRACTICAL!

HAUL THE FAMILY AND STILL HAVE GO FAST FUN!

BELOW ARE SOME OF THE NEW PARTS INSTALLED IN THE LAST 18 MONTHS:

Spark plugs

Valve Cover Gaskets and spark plug hole seals

Front and rear temperature sending units and seals

Front vent hose valve cover to valve cover (front of motor)

Double Serpentine belt

Lower radiator hose

External balancer cogged belt and tensioner and all bolts

Water pump (metal impeller)

Front bumper/ motor mount

Thermostat

Clutch

Both Front Axels

O2 sensors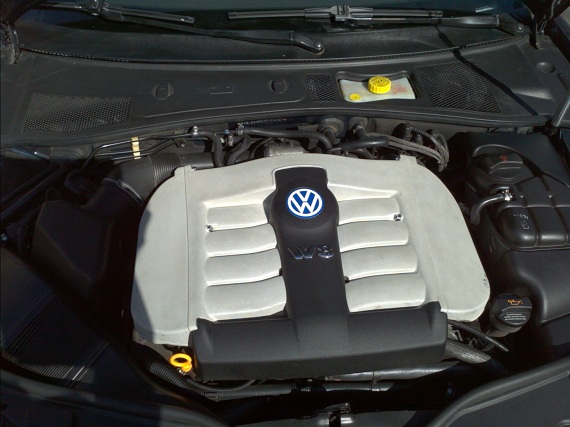 How rare is this car? According to the handy-dandy Passat configuration spreadsheet this car is one of one in this particular configuration sold in the U.S.. Pacific Blue isn't the most popular color on these W8s, nor was it when new, but as stated in the case of the W8 6-speed Variant, it's not as if you have a lot of options to pick from at this time. The car sports the original BBS Madras wheels, though from the looks of the wheels it appears they have been refinished. That's not hugely surprising given how these wheels often suffer from neglect but the rest of the car seems to be in great shape. There is some recent maintenance outlined for the car which is a plus, and miles are lower for a Passat wagon at 95,000.
Paul recently asked me the question, "Would you buy one of these?". I have to say, despite the negative press I think I would if the price was right, and for me, the price would have to fall below $8,000 – which isn't likely for this car. The most recent W8 6-speed with similar miles that sold traded hands for around $12,000, though that was in a more popular silver color. With two days to go on the auction, bidding for this car is in the low $6,000 range with reserve still on. I'd expect that reserve is probably set over $8,000 and likely closer to $10,000 or perhaps above. That may sound like a lot for this car but it really is a pretty reasonable alternative to the S4 Avant which usually brings similar or stronger money. It's a highly specialized market, but then this is a highly specialized car.
-Carter