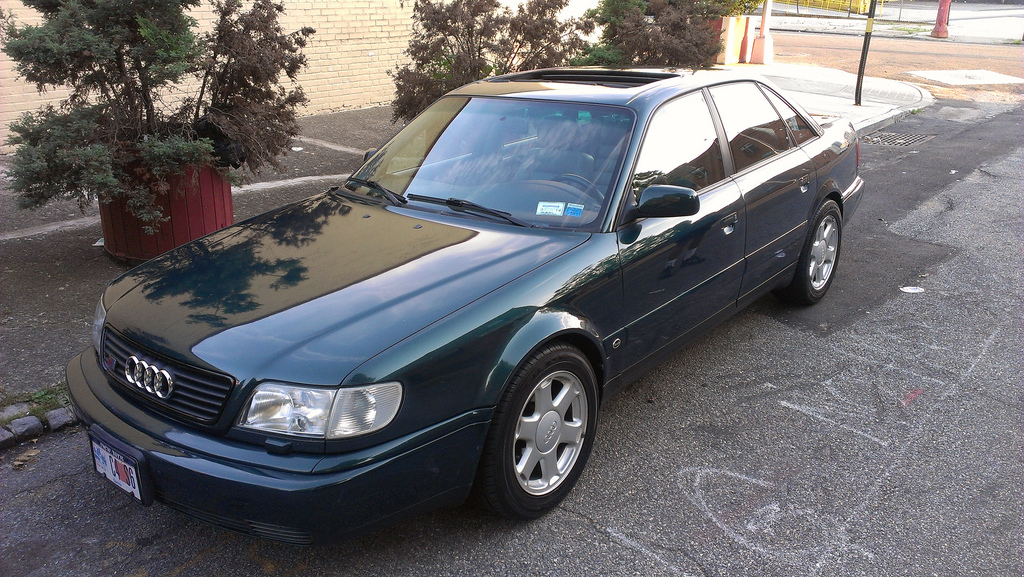 Before you start furiously typing "C4 S6 production ended in 1995", let me clarify something – it didn't, and this car is from Canada. Satisfied, eh? We've covered a string of S6s recently, mostly focusing on the wagon variant that most people desire. However, there are some sedan fans out there, and the S6 made a very capable sedan as well. These cars have remained consistently under their competitors prices despite good looks, solid build quality, all weather capacity, and nearly unlimited tuning potential. Today's example is a very clean high mile driver in the very popular (at the time) Emerald Green Mica: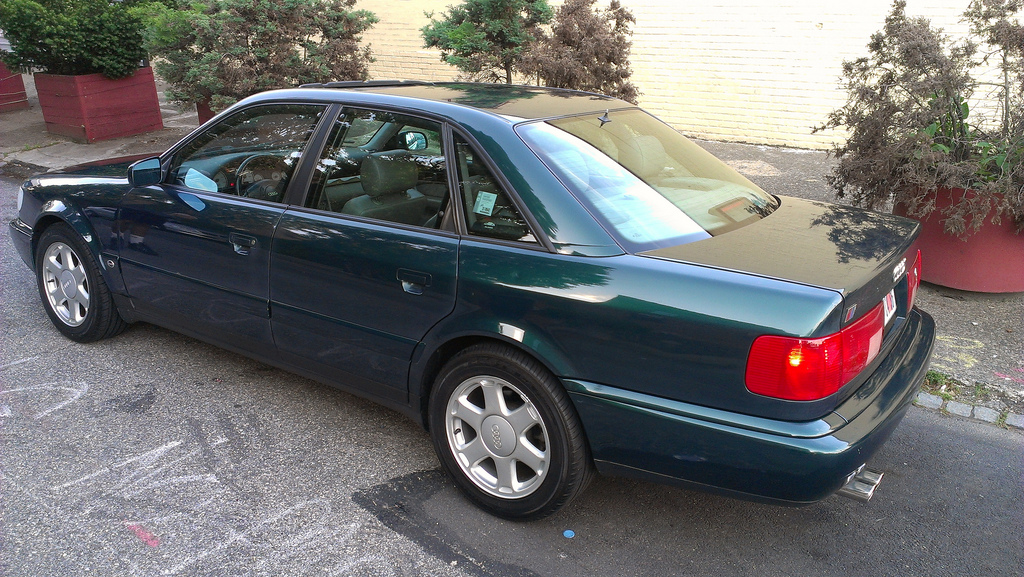 Year: 1996
Model: S6
Engine: 2.2 liter turbocharged inline-5
Transmission: 5-speed manual
Mileage: 380,000 km (235,000 mi)
Price: $4,950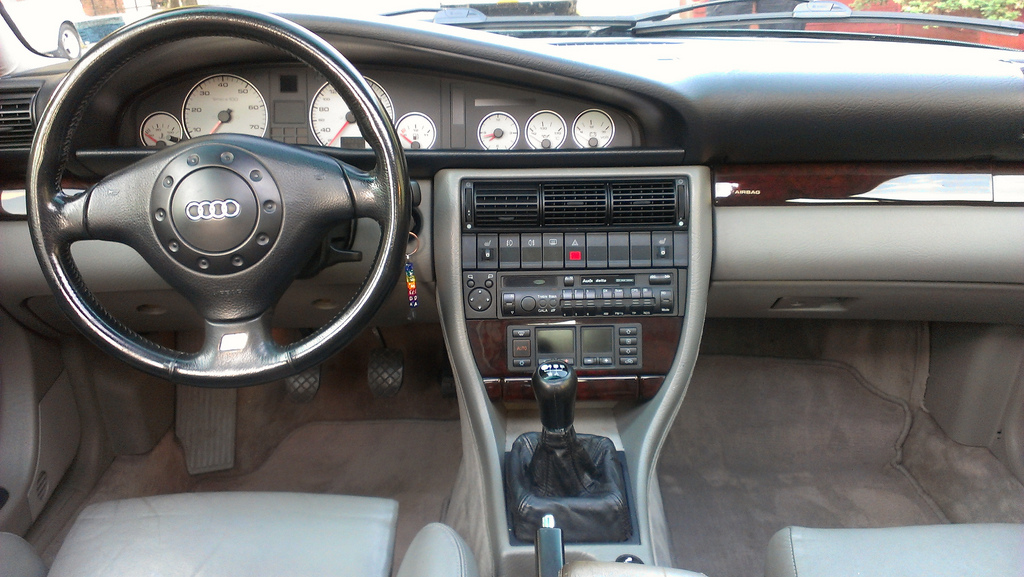 For sale my dad's Audi S6 (Canadian Import) he has owned the car for almost 5 years now, it has been very well maintainted and a lot of $$$$ has been invested in the past 2 years. My dad used the car as a commuter to Lon Island but has recently started working from home so the car barely gets driven, and parking in the area he lives is not the greatest (can bee seen on the rear bumper) In the past 2 years or 10K miles the following parts were replaced
Rack-Pinion with Tire Rods
4 shocks+springs+Strut Mounts(lowered the car 1.2″ Weitech Combro from Germany)
Both Lower Control Arms
Complete Timing Belt Kit (belt Tensioner Rollers Water Pump Thermostat)
Serpentine Belt and Serpentine Belt Tensioner
Fan Clutch
Spark Plugs and all Filters
Gas Tank + Fuel Pump
Clutch Kit + Slave and Master Cylinders
4 Tires (Kumho LX Planitum All season tires)

Performance Mods include
Stage 1 034 EFI ECU+Injector Set
Full custom build Magnaflow Exhaust System (High flow Car Rosonators and rear Muffler)
European Headlights and turn signals with HID Lights
OE Audi S6+ Grille with front and rear Badges
Samco Intercooler Hose

The car has 380.000 Kilometes or 235,000 Miles which for these cars is perfectly normal.

The interior is 9/10 with a slight fade on the drive side bolster aside from that all seats are clean all heated seats work fine the exterior is 7/10, the clear coat shows some fade on the quarter panels and doors the hood roof and trunk were repainted so they are MINT, the rear bumpers is scuffed from NYC parking aside from that the body is clean for the age

Price is set at $4,950. I think that's very reasonable for the car you are going to get NO LOW BALLERS PLEASE.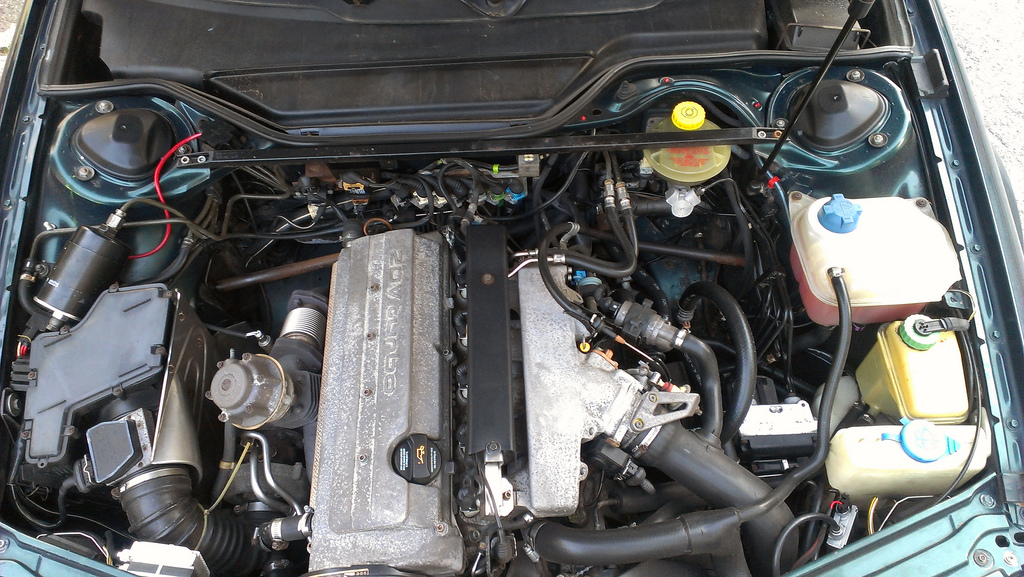 One of the complaints on the Avant I wrote up last week was the timing belt issue; this car has had that timing belt service covered, along with suspension work. These cars have a great sound when the exhaust is opened up, and replacing the clutch is no small job, so it's nice to see that done as well. O34 makes some great upgrades for these cars and are known for pumping out some serious power, and with the mileage the injector upgrade is probably a smart modification. The original Avus wheels are some of my favorites mounted on Audis (though not as light or strong as the earlier forged Fuchs wheels fitted to the S4 and some S6s), and with the lowering springs this car has eliminated some of the fender gap and floaty ride that plagued early 1990s Audis. The European lights are a great addition, as is the OEM S6 Plus grille, one of my favorite Audis ever made. The interior seems to be one of the best Ecru I've seen in a long time, especially considering the miles covered. This car certainly checks most of the right boxes, even if it isn't a wagon.
With several thousand dollars of maintenance performance alone, the asking price of this car isn't out of line with the condition of the car or market. The modifications aren't extreme and could be easily reversed if the new owner wanted; but I'd keep them all in place. To me this car is an interesting counterpoint to the high mile M3 I wrote up the other day; I feel like I'd have to undo everything the owner upgraded on that car, while on this one I feel like the owner read my mind. I also mentioned in that post that while the miles on that M3 scared me a bit, I'd have much less issue jumping in to a high mile S6. I'm guessing this car will likely be snapped up by someone who needs a winter driver rather than a long term keeper because of the mileage, and as such the purchase price at just below $5,000 seems spot on. Sure, you could find one with a few less miles or a few more mods for a bit more money, but this package sure looks good!
-Carter