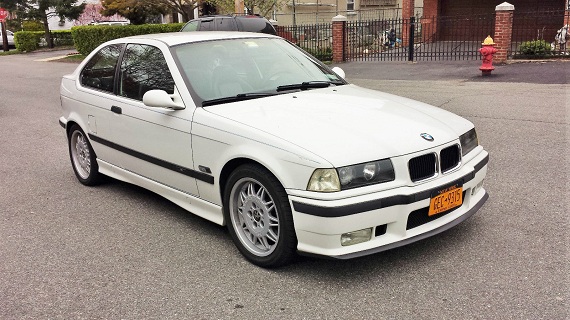 One of the great unsung heros of the E36 lineup was the compact three-door hatchback, sold in the U.S. as the 318ti. Journalists decried the E30-based rear suspension and oversteering tendency of the 318. Enthusiasts were grumpy that it only came here with the 4-cylinder. And practical folks were happy to pass up the rear-drive amusement for a cheaper and better equipped Golf. But in my mind, the proportions of the 318ti were just right – like a rear drive Corrado, this car screamed of the potential for fun and practicality in one little package. The best looking of the bunch were the M-Sport models – though the changes were only cosmetic, they made the hot hatch look great!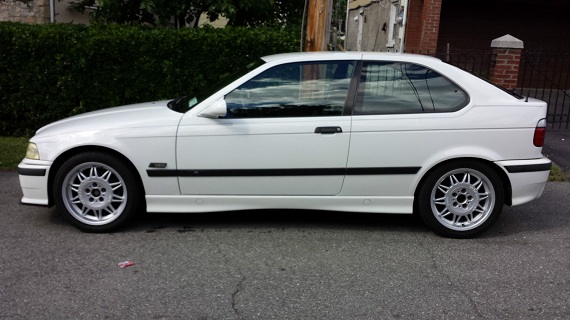 Year: 1996
Model: 318ti M Sport
Engine: 1.9 liter inline-4
Transmission: 5-speed manual
Mileage: 113,521 mi
Price: $6,300 Buy It Now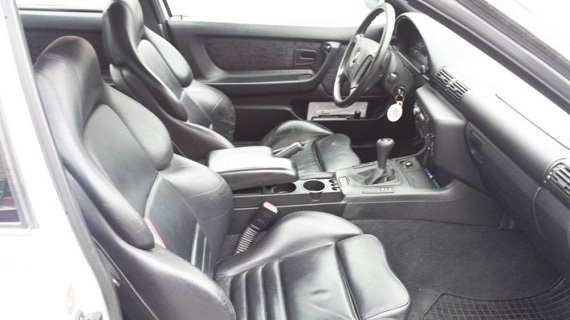 Very well maintained BMW. I am the second owner. 5 speed Manual. Car has 113,500 miles. This car has the desirable "M" package with traction control(very rare). Drives flawless. I put on 4 new rotors and pads, new wires and plugs. Updated headlights to glass hid units(4500K bulbs OEM look). Clear lights with crome bulbs. Ice cold A/C. Put on 17 inch BMW OEM M3 MOTORSPORT RIMS with brand new tires, OEM M3 Mirrors installed. Has Alpine head unit with bluetooth connection installed and IPOD connect with Auxiliary port. M3 Vador manual seats in great condition. I have a stack of service records from dealer on maintenance done to car. I even have the original window sticker included with car. This car was NEVER in an accident. NO DENTS!! The only reason I'm selling the car is that I need something with 4 doors. I now have 3 children. NEVER raced or abused. Car speaks for It's self.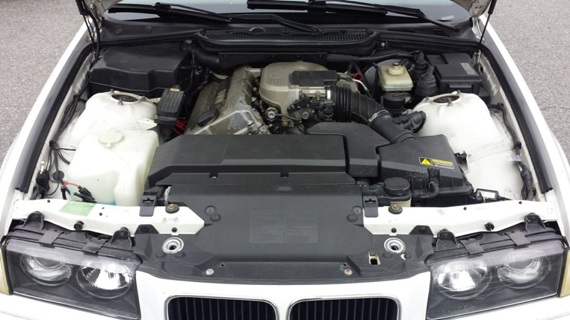 The DSII wheels really fill out the package, but also point to the higher ride height these 318tis ran than the M3. I like the addition of the Vader seats, and the maintenance seems up to date. These cars are capable of racking up some pretty high miles and get great fuel economy along the way; they're also quite fun to drive. $6,000 seems like a lot of money for one these days, but compared to what that gets you in the E30 marketplace it might not be too bad. This looks like a pretty tidy package that with some finishing could be a great and unique daily driver for the ultimate driving fan.
-Carter