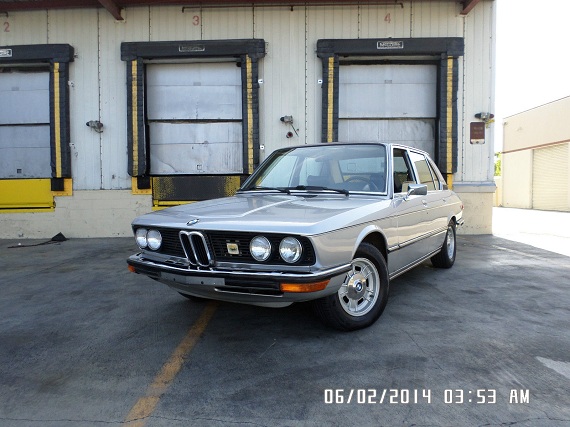 It may sound crazy, but there was actually a point in time when items like "automatic" and "fuel injection" were enough of a headline grabber to mount badges to the outside of your car. It was a sign that you had arrived, that you were driving a luxury automobile. Yet take a look at this BMW; most of the accoutrements we're used to seeing in the cars from Bavaria are notably absent. Automatic seats? Not likely here. Automatic mirrors? No, you'll need to adjust before you leave – especially on a cool day. Speaking of those cool days, take a look at the doors – notice anything odd? How about manual crank windows! As an enthusiast and having owned older cars, I find these things particularly exciting, if for no other reason than there's less to go wrong. Check out this excellent condition E12: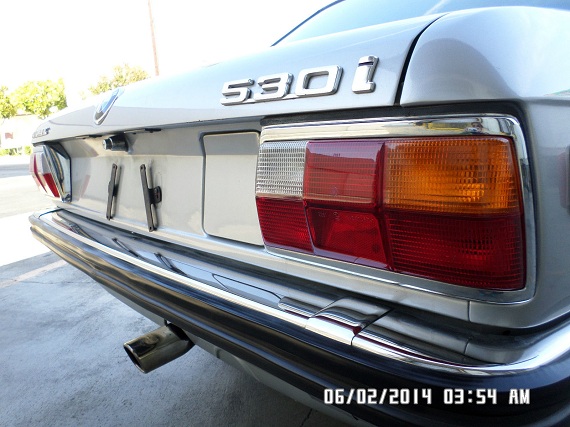 Year: 1976
Model: 530i
Engine: 3.0 liter inline-6
Transmission: 3-speed automatic
Mileage: 53,420 mi
Price: $10,995 Buy It Now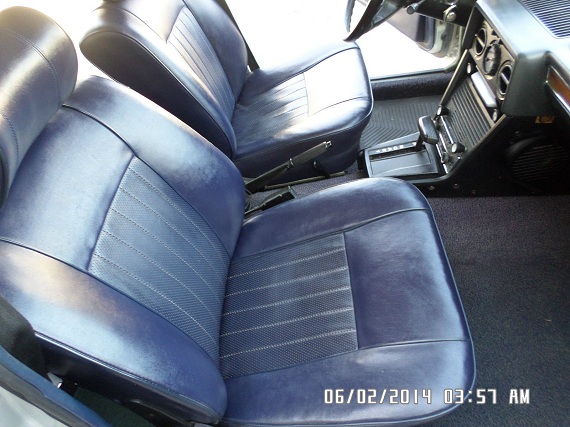 YOU ARE LOOKING AT A VERY RARE 1976 BMW 530I WITH 53K MILES ,THIS CAR IS VERY NICE AND DRIVES LIKE A DREAM ,STARTS RIGHT UP WITHOUT ANY SMOKE OF ANY KIND ,NO LEAK OF ANY KIND EVERYTHING IS ORIGINAL AND IN WORKING CONDITION,TIRES ARE ALMOST NEW ,ALL WHEELS ARE IN GREAT CONDITION , ,AIR WORKS COLD ,DASH IS CLEAN WITH A SMALL CRACK IN THE CENTER ,SEATS ARE GREAT CONDITION ,PAINT IS NICE WITHOUT ANY MAJOR SCRATCHES OR DENTS ,ALL CHROMES ARE IN GOOD CONDITION ,I HAVE SERVICE HISTORY THAT WILL BLOW YOUR MIND ,ENGINE WAS REBUILD ,TRANSMISSION WAS REBUILD ,PLEASE LOOK AT ALL BIG PICTURES AND ASK QUESTIONS ,I HAVE A COPY OF THE ORIGINAL WINDOW STICKER ,I AM SELLING THE CAR AS IS WHERE IS ,PLEASE COME AND SEE THE CAR YOURSELF OR IF YOU ARE OUT OF STATE HIRE A 3RD PARTY TO DO THE INSPECTION FOR YOU ,I DEMAND A NONE REFUNDABLE DEPOSIT VIA PAYPAL RIGHT AFTER THE AUCTION IS OVER AND($500.00) THE REST IN 4 WORKING DAYS VIA BANK TRANSFER OR CASH IN PERSON PLEASE ASK QUESTIONS BEFORE YOU PLACE A BID ,I CAN ASSIST IN TRANSPORTATION IF YOU NEED TO ,THANK YOU ALL AND GOOD LUCK .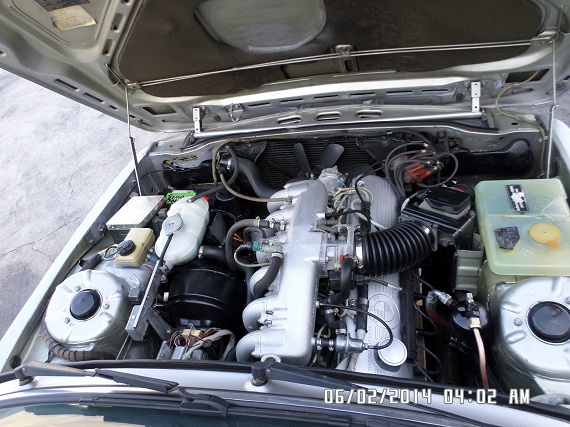 I don't recall seeing an E12 with earlier E9 alloys previously, but I think the look is really great. Condition appears to be pretty close to top notch for a model like this; a model we rarely get to see anymore. These E12s can be plenty of fun on the road although few would call them the "ultimate driving machine". Still, for a car with plenty of style and character, this car strikes me as a nice opportunity to get into a classic BMW for reasonable money. The automatic is a bit of a let down for driving fans, but if you'd like an occasional car to take to a show with the family this seems like an excellent option.
-Carter